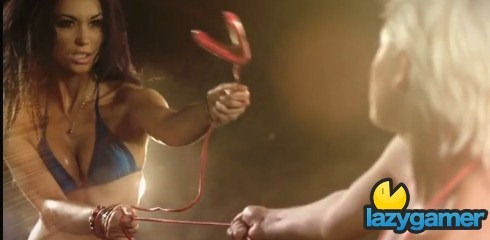 The second part of Tekken's marketing video's is out and this time we get to see people fighting over shoes, phones and hair straightners…
I guess the idea of the video's is to ask yourself what you are willing to fight for but honestly I feel this one is simply more of a gratuitous cash in on good looking women and the natural male desire to watch them.
But if you wanted more substance in your advertising then check out the interactive Tekken Talk that is being released today through Twitter where you are going to be able to pit your Twitter skills against other Tekken fans from around the world.
Yeah I don't know how it's going to work either but it's worth taking a look I guess.
Last Updated: October 15, 2009