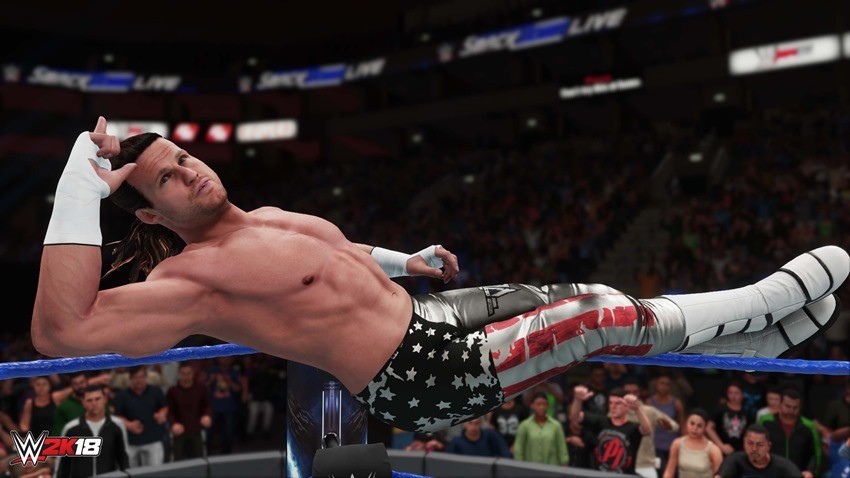 It's been a long time since I paid any attention to what goes on in the WWE or its related video games. At some point in the 90's, I just lost interest. That's not a slight on those who still love the brand and its shows, of course. The biggest name in sports entertainment, and its associated transmedia is unfathomably popular, and that's for good reason.
The games are actually pretty good, so our own WWE nut Darryn keeps telling me. Since 2K took over the series they've been trying to give the game as much love as their NBA2K series, turning the game in to a sports RPG. There have been ups and down in the annualised series, with last year's game not being a high point. Perhaps this year's one will be the evolution the series needs.
What WWE 2K18 has is one heck of a roster. IGN has revealed the game's first 47 wrestlers in a video featuring Renee Young, Corey Graves and Goldust – which includes current and classic wrestlers like Bret Hart, The British Bulldog, Diesel, The Bushwackers , Bam Bam Bigelow and I think I've run out of names I actually recognise.
The game will also feature John Cena, Kurt Angle and cover boy Seth Rollins.
Here's the video, and the wrestlers revealed so far
Bray Wyatt
Dolph Ziggler
Sami Zayn
Dean Ambrose
Baron Corbin
Kalisto
Akira Tozawa
Sin Cara
Hideo Itami
Eric Young
Jinder Mahal
Bushwacker Butch
Bushwacker Luke
Konnor
Viktor
Cesaro
Sheamus
Karl Anderson
Luke Gallows
Nikki Cross
Alundra Blayze
Emma
Lita
Summer Rae
Paige
Brie Bella
Nikki Bella
British Bulldog
Buddy Roberts
Diamond Dallas Page
Big Boss Man
Mark Henry
Bam Bam Bigelow
Bret Hart
Dusty Rhodes
The Undertaker
Big Show
Andre the Giant
Kane
Diesel (and Kevin Nash)
Luke Harper
Erick Rowan
Sawyer Fulton
Alexander Wolfe
Killian Dain
Braun Strowman
Goldust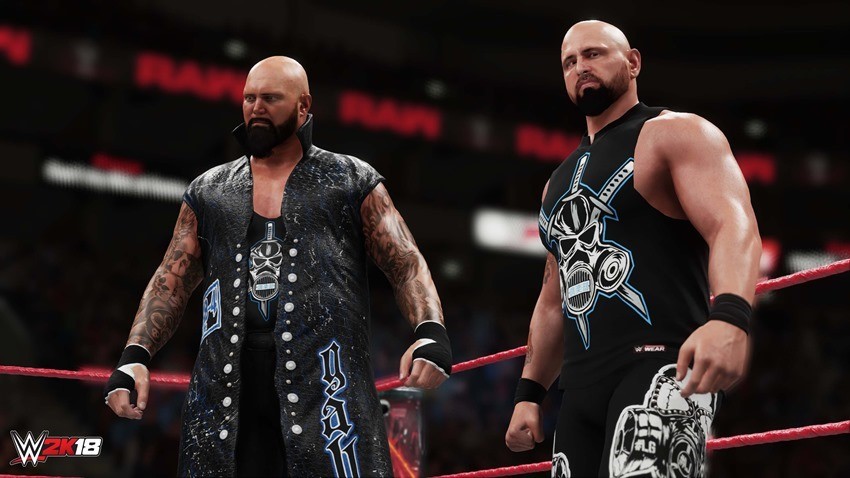 Last Updated: August 18, 2017