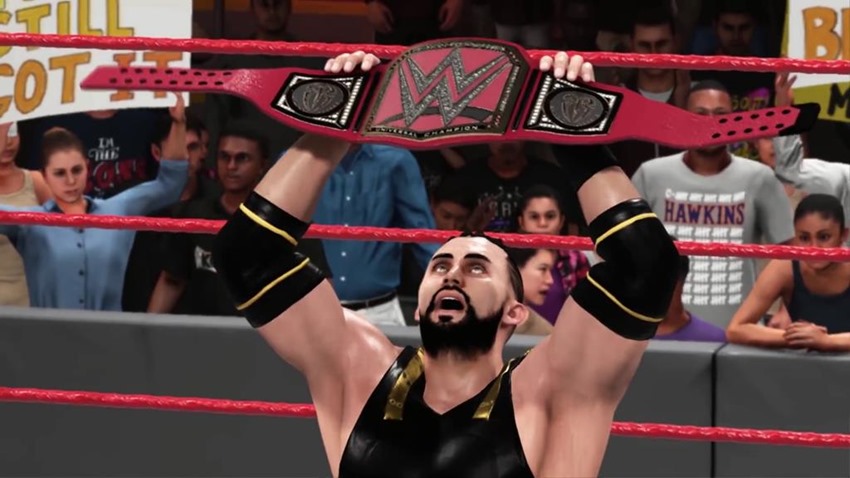 If you had to place the THQ era of WWE games side by side with the 2K Games versions that have been out for several years, you'd notice a big difference beyond the usual graphical disparity: 2K's WWE games aren't anywhere near as fun to play as what THQ had to offer. Back in the day when Triple H was still a weekly regular and the Undertaker's streak was far from being conquered by Brock Lesnar, the THQ WWE games were hard-hitting gravity defying spectacles of muscle mountains performing flesh collisions on each other.
When 2K Games snapped up the license following the fall of THQ, there was a move to make WWE games more realistic. Slower stuff, where you'd need the reflexes of a god to perform a reversal in time and the stamina of an Olympian to last more than ten seconds in the ring. It was an interesting departure, but it also robbed the series of its larger than life appeal in the process.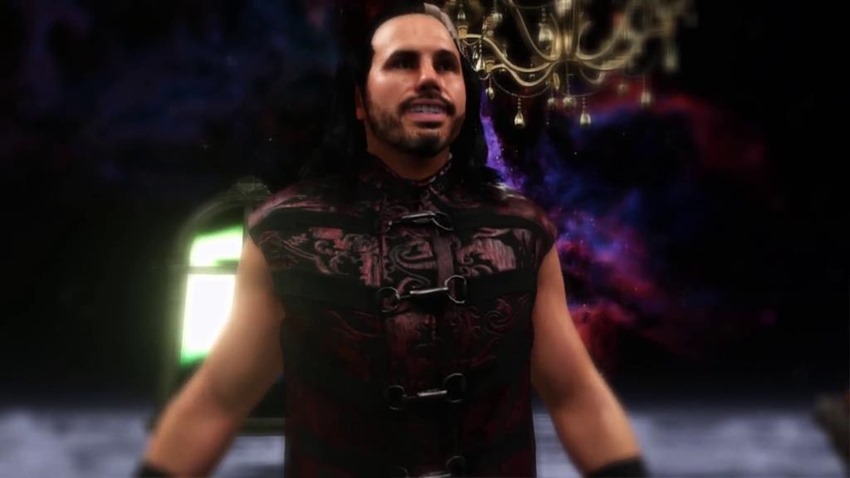 The career mode of recent WWE games have been particularly hard-hit by these changes, with last year's incarnation of MyCareer being an absolute trainwreck that was saddled with broken gameplay and loot boxes. 2K wants to change the perspective of MyCareer mode being more painful to play than spending an hour with Mr Socko driven down your throat, and to do that they're aiming at doing something that has never been done before in one of their WWE games: They're going to try and make it fun.
To do just that, 2K is trimming a lot of fat off of the mode. No more running around aimlessly backstage, making the path to the main event more linear and giving players side missions after the story wraps up so that they can continue to grow their custom wrestler. "It's also a game design 101 thing to where we're definitely learning a ton and we have a lot of benefit," producer and designer John Race said to GameSpot.
And we gave it the cinematic treatment that NBA was giving it, but it was also, if you're gonna have a decision in our game, does it feel like it's important? Is the player able to tell what their decision did, because if they can't, maybe it's not worth it. I think we'd all like to revisit backstage navigation again and having you run around, but can you populate that world enough to make it feel lived in? And if you can't, maybe that's not the best format for us right now.

So it was trying to simplify and get back to things that really felt meaningful to the player and that's where we put all the emphasis this year.
One of the big new gameplay features this year? The Payback system, which allows players to get a second wind and turn the tide of battle if they find themselves being overwhelmed in the ring. "There are some really fun things that happen in WWE programming that really change the course of the match and make it unique and feel like anything can happen," gameplay designer Derek Donahue said to GameSpot.
Low blows, or the lights can go out and you end up behind somebody, or you know, triggering run-ins, and we've wanted ways to kind of give people control of that in a match, but actually make it meaningful. Not just an animation you can play, but change the course of the match, really make it feel like you're coming back. So this year with the Payback System, that was the main thing that we wanted to accomplish.

In addition to that, you have some more minor things that still we see and try to figure out how we can put it in. So things like playing possum where you're down, and you want to just stay there intentionally. A player will walk up, and then you pin them by surprise, or throw an elbow out of the corner when you're down. Those things are all triggerable with the Payback System as well. So even when you're getting beat up, when your opponent is going on offense, instead of just trying to reverse all the time, you can make the decision, do I want to use my level one ability? Do I want to save my level two ability? And then once you finally do, it's going to completely change everything.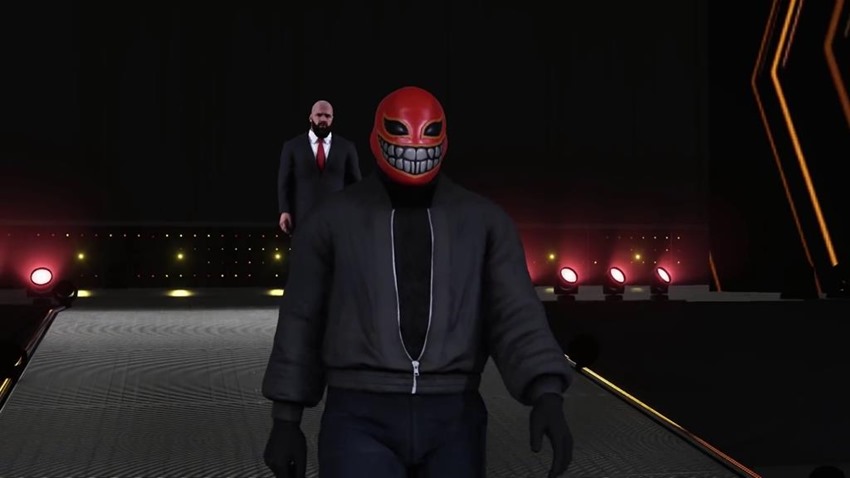 Which already sounds like a massive step in the right direction. Combined with other silly modes such as having Big Head wrestlers fight one another and the new Tower Mode that borrows a page from the Mortal Kombat game book, and dare I say it, WWE 2K19 looks actually decent this year. After all, when you've been hit with the Rock Bottom and found yourself in a position named after that move, the only direction left is up.
Last Updated: September 21, 2018