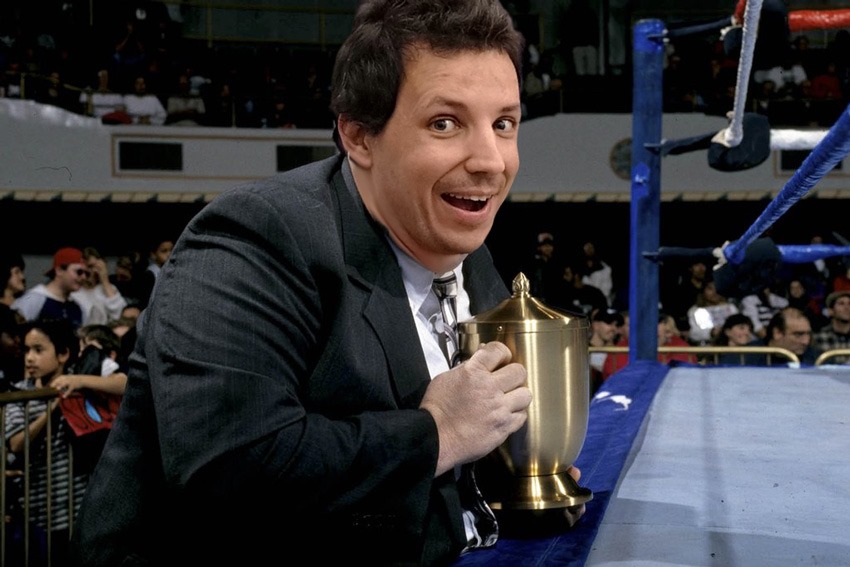 If WWE 2K19 did one thing right last year, it was including a rags-to-riches storyline that gave the game a much needed personal flavour as players took their main event contender through a tale of vertical mobility that climaxed at Wrestlemania. Plus, there was the chance to visit Woken Matt Hardy within his multiverse. Which was DELIGHTFUL.
That story mode gave last year's WWE game a breath of fresh air that was in many ways similar to how Tony Hawk's Underground reinvented the skateboard for its own franchise. It's also returning, along with a broken Spanish announce team's table worth of other features this year. Here's the lowdown on what's coming according to 2K Games creative director Lynell Jinks:
---
2K Showcase: The Women's Evolution
"The Man" Becky Lynch headlines 2K Showcase: The Women's Evolution as part of the Four Horsewomen, which also includes Charlotte Flair, SmackDown Women's Champion Bayley, and Sasha Banks. The story-based mode features historical video packages and objective-based matches from throughout their careers and new, exclusive interviews with the Superstars themselves. As you play through the mode and achieve objectives, you'll unlock new characters, gear, arenas, and more.
Roman Reigns Tower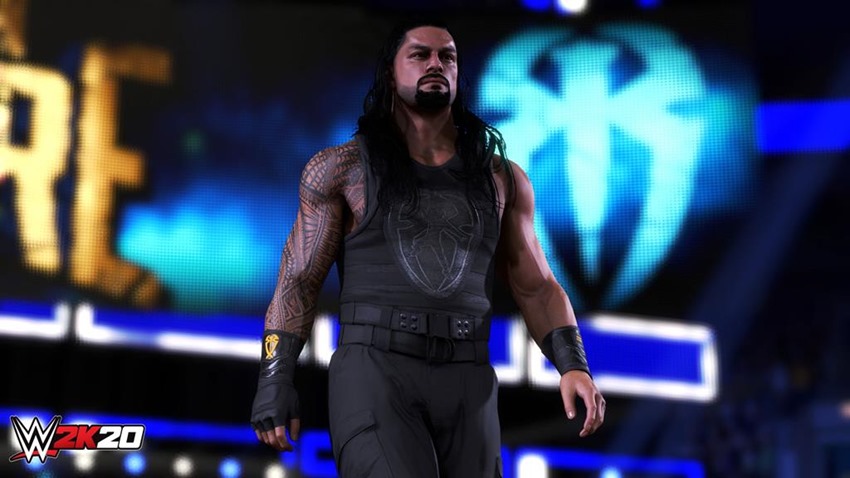 The popular 2K Towers return with a wide variety of new challenges for gamers of all skill levels. The centrepiece of it all is a story-driven Tower focused on Roman Reigns. More details to come in the future.
MyCareer
We heard fans loud and clear. You want to create and play as both male and female MyPlayers and take them through MyCareer, Towers, and more. Well now, you can! The MyCareer campaign includes an intertwining storyline that features both of your male and female created MyPlayers, as you take them through their WWE journey.
Who knows which WWE Superstars and Legends, and what unexpected surprises and storyline twists you'll encounter as you forge your own path to WWE greatness?
Mixed tag matches
Another first for the WWE 2K franchise: mixed tag matches. Players can now pit two mixed male and female tag teams against each other and battle it out, as seen on WWE programming in shows like Mixed Match Challenge. Have a dream mixed tag team you'd like to put together and take on the entire WWE roster? Here's your chance.
Roster surprises
The WWE 2K20 roster is huge and loaded with NXT and WWE Superstars alongside WWE Legends and Hall of Famers. We'll be revealing them all down the road, but we have a few big-time names to share right out of the gate. Included in the WWE 2K20 Deluxe Edition and Collector's Edition (SmackDown! 20th Anniversary Edition) are some of the all-time greats to celebrate the 20th Anniversary of WWE SmackDown!.
Chyna appears for the first time in the WWE 2K franchise
Hulk Hogan returns to WWE 2K
Charismatic tag team Rock 'n' Sock Connection includes "$500 Shirt" The Rock and Rock 'n' Sock Mankind
WWE 2K20 Originals
Downloadable content for WWE 2K20 is completely different this year as well. In prior years, we've dropped packs of DLC after ship, but this year, we're going to keep the game alive with significantly more content after launch that will deliver several new realms of themed content to nearly every aspect of the game.
WWE 2K20 Originals are a series of packs included with every copy of the Deluxe and Collector's Editions. And if you pre-order the Standard Edition, you get access to the first WWE 2K20 Original pack at no additional cost. We're excited to reveal more about WWE 2K20 Originals and everything else as we get closer to the 22nd October release on PS4.
---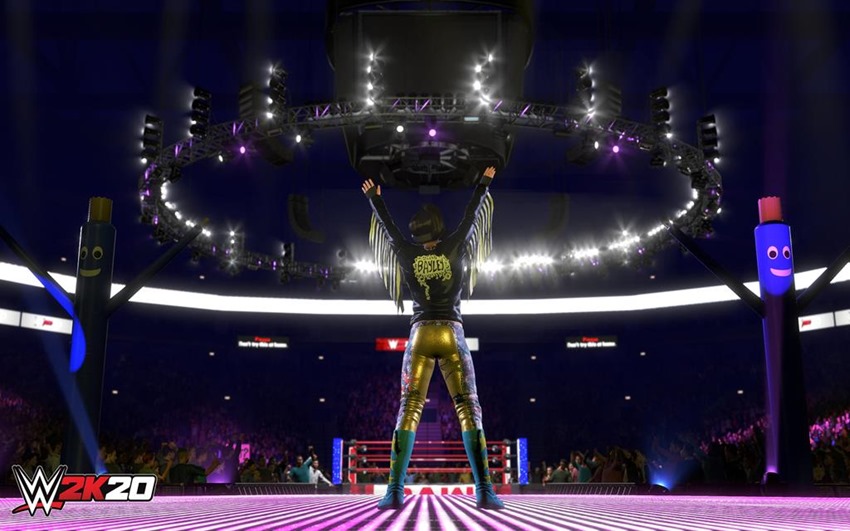 It all sounds good, but WWE 2K20 also sounds like it'll have the usual 2K Games nickle and dime operation with its microtransactions as Virtual Coins return along with several other bits of DLC. The system wasn't intrusive in last year's version of the game (especially after the absolute crap show that was the downright exploitative WWE 2K18), but you never know what the final result will look like until it arrives.
Still, it'll be interesting to see how the final game shapes up on October 22. Now if you'll excuse me, I need to control the demonic presence of the UnderCloete so that he can vanquish Geoffberg in a No Holds Barred match.
Last Updated: August 6, 2019