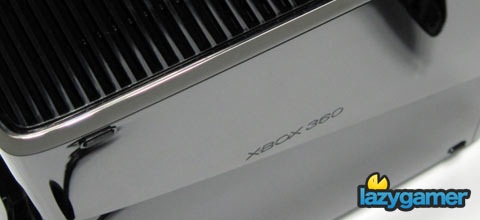 Microsoft makes some questionable decisions at times, but it seems as though the revised Xbox 360 250GB design was a really good one.
The console enjoyed a massive launch this weekend in the UK, where its sales surpassed the launch sales of the PS3 Slim as well as the PS2 Slim when they were released. The Xbox 360 "S" even managed to match the launch sales of the original Xbox 360 sales according to GFK Chart-Track.
Here is what they have to say on their website:
"Microsoft's new and improved, slimmer XBox 360 console, the XBox 360 250GB (or XBox 360 S) achieves the biggest launch in the UK for a "revised" home console, surpassing the launches of both PS2 Slim and PS3 Slim and recording over two days around the same as the original Xbox 360's launch sales total back in week 48 2005.

This is even more impressive when you take into account that the original Xbox 360 was launched across two versions (Pro and Core). "
To make things even more chirpy for Microsoft, Crackdown 2 has also taken the top spot for UK sales for the best selling game for the second week in a row. Happy days for Microsoft then.
Source: GFK Chart Track [ via CVG and VG247 ]
Last Updated: July 19, 2010