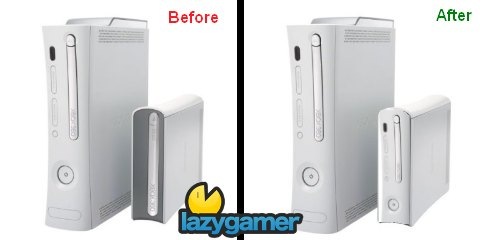 Images of the much rumoured Xbox 360 Slim have been leaked and are making their way around the Internet at the speed of light.
As you can see above the new Xbox 360 Lite is around about half the size of the current Xbox 360 and has no place for the standard HDD or USB ports but hey at least it's smaller.
What don't you think people will fall for such an obvious trick? Think again, check out the images after the break that made their way onto some of the bigger gaming sites out there.
It just goes to show, just because the guy is wearing smart pants and a suit shirt it doesn't mean he can be trusted.
Source: GameKings
Last Updated: March 31, 2010