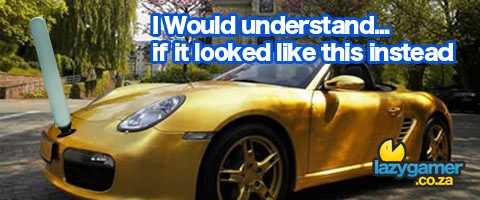 Hey, you know that wireless card that comes with your Xbox 360 out of the box? Well, yeah, me neither.
Microsoft have just released their latest Wireless adapter for the Xbox 360 that now features "N" network support. Problem is, that they are charging way too much for it and thinking that they can do that is pretty disgusting. Every single other gaming unit out there at the moment comes with built in wireless adaptors. Yes that's right, think about it. PS3, Nintendo Wii, PSP, Nintendo DS, iPhone etc.
While the original wireless adaptors retailed in the US for around $79 the new ones go for $99. Wait a second, isn't that HALF the price of an Arcade unit?
Just a heads up to those interested, Mad Catz have shipped their own Wireless N adapter that uses an ethernet port so it works on the Xbox 360 and PS3 and is $20 cheaper, so you may want to look into that instead of being ripped by Microsoft.
More through this link on Kotaku here.
Where was I, oh yes, bitching.
This is just stupid, I can't believe the amount that is being charged for the adapters. I prefer keeping a cable in the back of my consoles thanks. Not sure what local price is going to be but I am guessing that it's going to be somewhere in the R1,800 – R2,000 range.
Last Updated: November 17, 2009