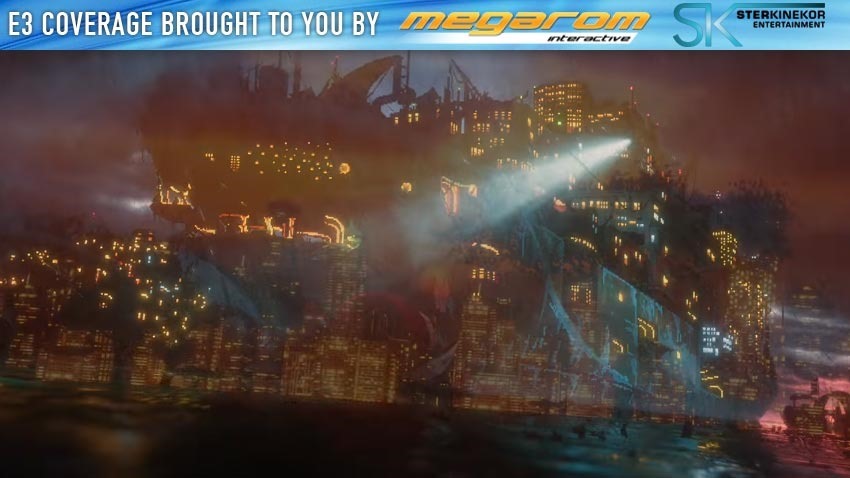 It's not all massive budgets and a trinity of the first letter of the alphabet at Microsoft's E3 press conference!In addition to their brand-name exclusives, the Xbox One X will also soon be home to two stunning indies: The Last Night and The Artful Escape. Check the trailers below for them, along with their official synopsises.
The Last Night lets you explore a two-dimensional cyberpunk open world, built with four unique districts each with distinct architecture, cultures and industries. Experience action and infiltration gameplay in the great tradition of cinematic platformers and travel between districts using taxis, ferries, or monorail while trying to keep a low profile and remain undetected. Meet a diverse, inclusive cast of complex characters to interact with through meaningful, branching dialogue and enjoy varied gameplay such as driving down epic highways, flying drones, and hacking droids to do your dirty work.
The Artful Escape of Francis Vendetti is a video game about great expectations, famous folk singers, lingering shadows, space Gods, hallucinogens, individuality, reptile shops, and wild imaginations. It's an action, adventure, exploration, narrative driven, musical-laser-light-battle kind of game and is the debut of release from Beethoven & Dinosaur.
Need more E3 in your life?
Check out our E3 2017 portal powered by Megarom Games and PlayStation
Last Updated: June 12, 2017