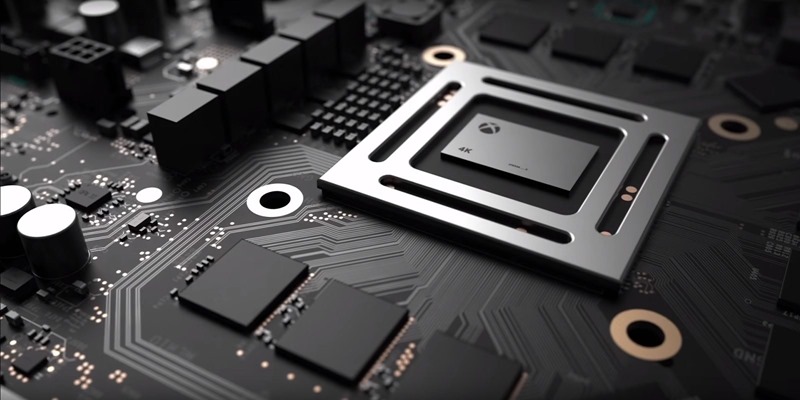 Pound for pound, the upcoming Project Scorpio may just be the one console to rule them all when it comes to pure visual power. Project Scorpio was confirmed at E3 earlier this year, as Xbox boss Phil Spencer described a machine that would pack an 8-core CPU inside of it with 6 terror-floppies (trademark pending) of graphical power and 320GB/S memory bandwidth.
Basically, it's going to be the Brock Lesnar of video game consoles. And much like the beast incarnate, it will come with a price tag attached to it.
But how much can you expect to shell out for some premium hardware then? Microsoft has yet to reveal the official RRP for the Scorpio, but in an interview with NZ Gamer via MCVUK, Xboss Phil Spencer discussed how Microsoft was approaching the various price concerns for the device:
So you can see the price of the S today. When we designed both of these, which we kind of designed it in parallel. We thought about the price performance of what we wanted to hit with the Scorpio, relative to what we were going to be able to do with the S. So that we would have a good price continuum, so people wouldn't look at these two things as so disconnected because of the price delta.

So I think you will feel like it's a premium product, a premium console. And not something, anything more than that. So I wouldn't get people worried that this thing is going to be unlike any console price you've ever seen. We didn't design it that way.

That said, the opening price point for the Xbox One S, and the different hard drive sizes, that is a critical part of this whole product. When I think about it as a product line, you should expect the pricing to kind of be in line with that.
And that's going to make the year between now and the release of the Xbox Scorpio interesting. Breaking down the price, an Xbox One S has an RRP that starts at $249 for a 500GB model and capping out at $399 for a 2TB version. On the Sony front, you can expect to shell out $399 for the PS4 Pro. If the Xbox Scorpio can provide power at a competitive price, Microsoft might have a winner on their hands.
How much that'll cost locally however, remains to still be seen, but I already have an idea: Enough to make you look up a hundred ways to prepare cardboard, for the rest of the month in which you buy a Scorpio. Hey, litmus is good for you!
Last Updated: October 4, 2016