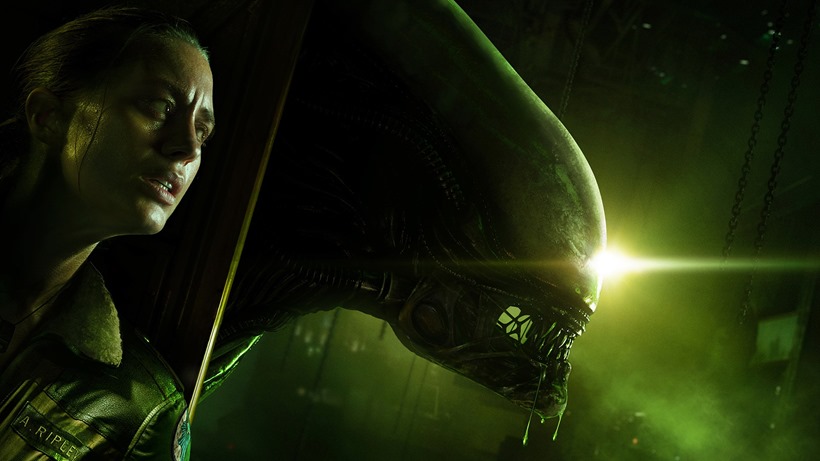 Maybe you don't have the time these days. Maybe you're pre-occupied with nonsense such as work, family and paying the bills. Whatever the case may be, it's impossible these days to play all the games all the time at once.
Hell, just look at the upcoming release schedule of the Q4 assault. We're already getting ready to go hang ourselves, because no noose is good noose. Still, if you've missed out on some games from last year, salvation is around the corner like a sufficiently thick length of rope with a proper slipknot.
Xbox's deals with gold is up, and Alien: Isolation is receiving the bulk of the discount with 70% off. That's not a bad deal at all for the game, which wasn't exactly terrible. If you're into pinball and Batman, there's some more good news below.
Remember, you've got until September 28 to stretch your credit card. Here's the full list of deals, per platform with a big X on it (TurboGrafx not included):
Xbox One
Devil May Cry 4 Special Edition – 25%
DmC Devil May Cry: Definitive Edition -40%
Lara Croft and the Temple of Osiris (Silver members too) -67%
Payday 2: Crimewave Edition – 33%
Alien: Isolation – 70%
Alien: Isolation Season Pass – 50%
Batman: Arkham Knight – 30%
Batman: Arkham Knight Premium Edition – 30%
Batman: Arkham Knight Season Pass – 30%
No Time To Explain – 33%
Pinball FX2: Marvel Pinball: Vengeance and Virtue Pack – 50%
Pinball FX2: South Park Pinball – 50%
Pinball FX2: Marvel Pinball: Avengers Chronicles Pack – 50%
Pinball FX2: Star Wars Pinball: Balance of the Force Pack – 50%
Pinball FX2: Star Wars Pinball: Heroes Within Pack – 50%
Pinball FX2: Star Wars Pinball Pack – 50%
Pinball FX2: Zen Classics Pack – 50%
Pinball FX2: Marvel Pinball Original Pack – 50%
Pinball FX2: Core Collection – 50%
Devil May Cry 4 Special Edition Proud Souls – 25%
Devil May Cry 4 Special Edition Lady & Trish Costume Pack – 25%
Devil May Cry 4 Special Edition 5 Blue Orbs – 25%
Devil May Cry 4 Special Edition Super Nero / Super Dante/Super Vergil – 25%
Xbox 360
Crysis 3: The Lost Island (Gold only) – 60%
Battlefield: Bad Company 2 (Gold only) – 75%
Battlefield: Bad Company 2 Vietnam – 75%
Battlefield 3 Premium (Gold Only)- 60%
Battlefield 4 Premium (Gold Only) – 60%
DmC Devil May Cry (Gold Only) – 75%
DmC Devil May Cry: Vergil's Downfall (Gold Only) – 50%
Devil May Cry HD Collection (Gold Only) – 75%
Devil May Cry 4 (Gold Only) – 75%
Alien: Isolation (Gold Only) – 70%
Alien: Isolation Season Pass (Gold Only) – 50%
Pinball Arcade – Season One Bundle – 50%
Pinball Arcade – Season Two Bundle – 50%
Pinball FX2: Marvel Pinball: Vengeance and Virtue Pack – 50%
Pinball FX2: South Park Pinball – 50%
Pinball FX2: Marvel Pinball: Avengers Chronicles Pack – 50%
Pinball FX2: Star Wars Pinball: Balance of the Force Pack – 50%
Pinball FX2: Star Wars Pinball: Heroes Within Pack – 50%
Pinball FX2: Star Wars Pinball Pack – 50%
Pinball FX2: Zen Classics Pack – 50%
Pinball FX2: Marvel Pinball Original Pack – 50%
Pinball FX2: Core Collection – 50%
Last Updated: September 22, 2015