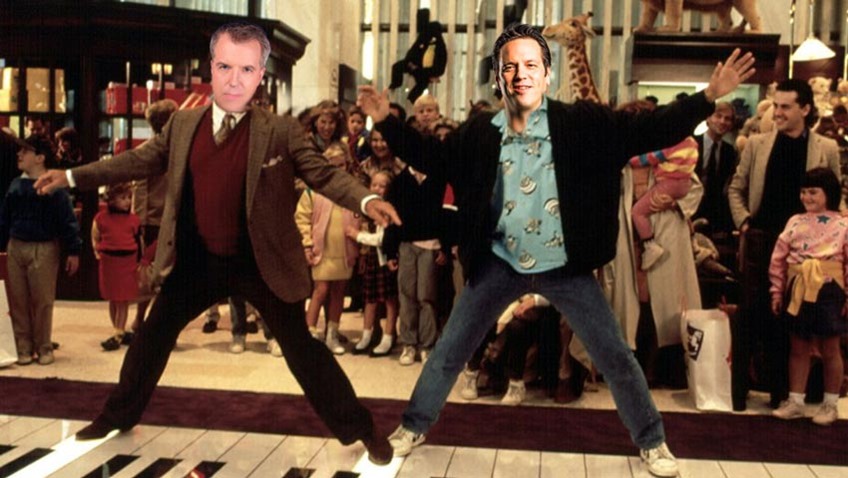 It used to be a running joke that Xbox at E3 was nothing more than a showcase for Forza and Halo. I mean, it's not wrong even today, but not entirely accurate either. For a few years, the annual Xbox showcase over at the Galen Centre in Los Angeles was alright. You'd have one or two big announcements, updates on upcoming games and some awkward segments where staff on stage would drop buzzwords while playing an asynchronous multiplayer title.
These days, things are a little bit different for Xbox. Starting in 2017, there was a renewed commitment to actually pump out games for the system. Xbox was looking to make that platform the home for third-party releases while they bolstered their first-party offerings so that they could reestablish the competition that they had had with Sony in the Xbox 360 and PlayStation 3 era.
Last year felt like the culmination of those promises. At E3 2018, the Xbox press conference outside of the Los Angeles Convention Centre got right to business. Just game trailer after game trailer, new reveals and plenty of updates. This year? It sounds like Team Green wants to take advantage of the void left behind by Sony's absence, and hold a press conference that will steal the show. "This is going to be a fun E3 for us… we had a discussion internally," Xboss Phil Spencer said to Xbox Live's Larry Hryb on a recent podcast (tip of the hat to Windows Central).
Should we go big? Should we save some money? No, we're going to do our thing and we're going to go and be as big at E3 as we've ever been. And I love that opportunity to be with our fans and the industry. We're still going through some of the discussions on how much long-term and how much near-term [games] do we talk about. I'm a proponent for being as transparent as can be.

I feel really good about our plans. The content that we'll have will be great and we'll talk about our future. We'll talk more about what the Xbox brand means to us… We have millions of Xbox customers… we see them on a phone or another device… We want to make that possible.
Microsoft has been on a tear as of late, swooping up studios as they look towards the future where first-party releases are far more commonplace for the Xbox One ecosystem. Combined with the Game Pass and its day one offerings, and that makes for a heck of a foundation that will pay off in the future. A future that feels absolutely solid, as the next generation of consoles are slated to appear any day now.
Need more E3 in your life?
Check out our E3 2019 portal
Last Updated: January 28, 2019