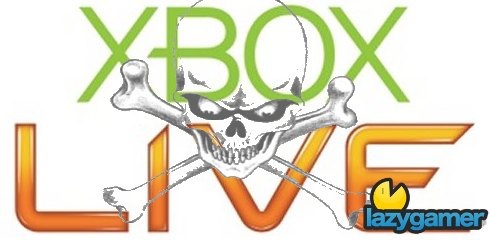 [Update: This was an April Fools article]
You remember earlier this week when Major Nelson's Live account was hacked?
Well Microsoft released a patch overnight to ensure that such a thing wouldn't happen again but unfortunately it has had an unintended side effect.
After installing the update you are instantly kicked off Xbox Live and the following error message is displayed on the screen.
"Xbox Live is not currently available in this location"
Users reporting this issue have tried changing their location and signing in with new gamertags but without any luck. Thankfully we can still connect via a VPN but this is obviously going to decimate the local online community.
When approached for comment Microsoft had the following to say.
"While we are sorry to hear that this latest security update has caused some issues, Xbox is very committed to the under served market and is appreciative of the passion and excitement that our community of users show for our products, including Xbox LIVE.

This year, 2010,  is going to be a historic year for Xbox and our aim is to bring to our under served community of users the full and best interactive experiences possible on the Xbox 360.

We are currently finalizing our plans for the non supported market that we will become public at the forthcoming E3 consumer trade show, later in June."
So by the look of it they didn't really know this was going to happen yet they don't really care either, still on the bright side (if there is one) I guess we can expect something at E3 this year and the Xbox 360 is a capable single player gaming console until then not to mention that the PS3 is here with locally supported online gaming.
[If you can please check your local access and let us know if it's affecting you yet]
Last Updated: April 1, 2010