Well…oops. There's just a day to go before Microsoft holds their annual E3 press conference, and possibly one of their biggest announcements has already leaked. That's according to current speculation, as an image of Xbox One Slim or Xbox One S rolled up on NeoGAF. The Xbox One S will apparently have a 2 terabyte hard drive, be 40% smaller than the current Xbox One console whch is big enough to be used to murder someone and it'll support 4K video.
Current rumours point to it being out in August, with a system price of $449 according to GameSpot. I'm taking it with a massive pinch of salt right now, especially with even more rumour-mongering pointing towards Microsoft developing a more powerful Xbox One console that is named after one of the most memorable Simpson characters of all time, the Scorpio.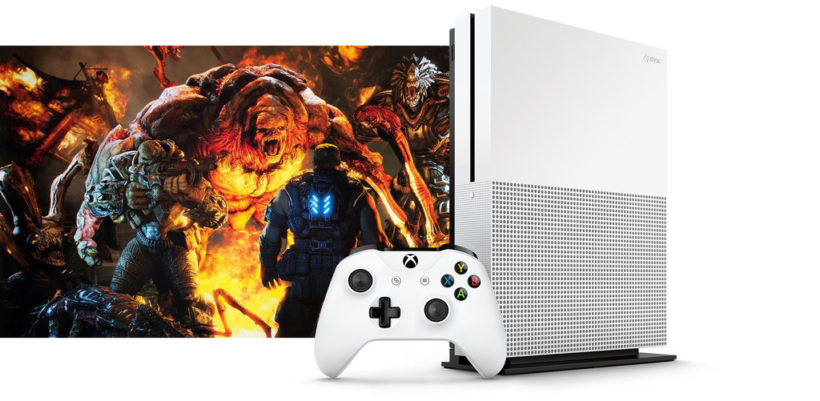 The console can also be stood upright, and will have an internal powerbrick. Expect actual, official news tomorrow night.
Last Updated: June 12, 2016