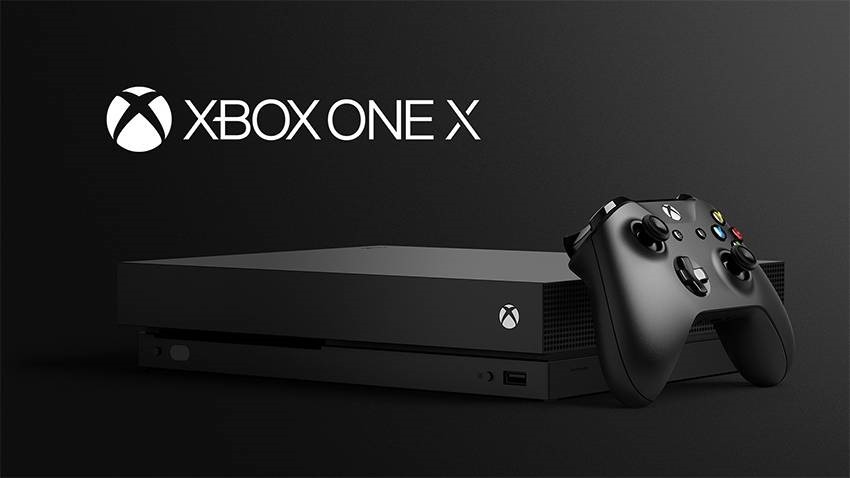 Microsoft's Xbox One X is coming later this year, and Microsoft's positioning it as a "True 4K" machine. That stands in contrast with Sony's PlayStation 4 Pro, which has been dubbed by many as a "Faux 4: system. That's not really fair though.
While many of its 4K games use frame injection or checkerboard rendering to fill a 2160p framebuffer, there are many great games that run at a native 4K resolution. Microsoft's Xbox One X may be significantly more powerful though, with a gulf in raw performance of around 40%. That means there should be more games that run at the fabled resolution on Microsoft's machine (though some will still use other methods to hit that resolution).
It also means that games on the system are going to be monstrously large. We already know that games that use 4K textures and assets are becoming increasingly taxing on hard drives. Forza 7, as an example, will suck up 100GB of HDD space at launch. By no means the biggest game on the Xbox One, it's definitely one of the largest at launch. After months of patching, games like Gears of War 4 and The Masterchief Collection already exceed that – but expect games to get even bigger.
It does mean that if you grab an Xbox One X, you can expect to use hundreds of extra gigabytes of data every month. If you're on an uncapped fibre package, that's not something to worry about, but those of us on lessor or capped connections may need to start watching our bandwidth consumption.
Thankfully, for those of us who have regular Xbox One, it seems Microsoft is making plans to avoid you having to download 4K patches you don't need. Speaking to Stevivor, a Microsoft representative has said that Xbox One and S owners won't download unnecessarily large assets.
"With the launch of Xbox One X, when it comes to game content our intention is to download the correct assets to the correct console," a Microsoft representative told Stevivor. "This means, regardless of the TV you are playing on, 4K assets will be downloaded to Xbox One X (if available) and the standard 1080p assets will be downloaded to an Xbox One S."
That's a nice option, though 1080p TV owners who do opt for an Xbox One X will still benefit from having 4K assets, thanks to the addition of supersampling. While the ability to stick to 1080p assets will be a boon for bandwidth-restricted consumers, there are still questions on how Xbox One X games will work.
With games increasing in size, it's reasonable to expect that they'll start exceeding the capacity on Blu-Ray media. Current Xbox One discs can hold up to 50GB of data, and as discs will have to work on old and new Xbox Ones, it's beyond unlikely that there'll be a shift to higher capacity discs. Compression aside, it could mean that we'll see the return of multiple discs, or it'll mean that Xbox One X owners who want the best visuals will have to download those assets.
Last Updated: June 26, 2017