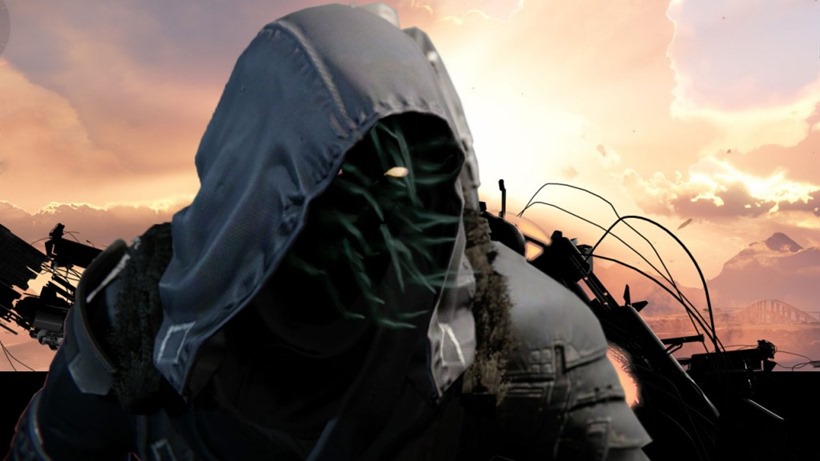 It's Friday! But more importantly, it's Xursday. Even more importantly, it is proof that it's Friday because I'm talking about Xur. Yes sir, the merchant of exotic goods has arrived to claim your Strange coins. But his storefront has gotten a big overhaul for year two of Destiny.
First off, the big changes to Xur's inventory: No more guaranteed Exotic weapons on a Friday. Starting this year, Xur will have either a guaranteed armour or weapon Exotic engram for sale, a change that is now more in line with Bungie's vision for Destiny and the new quest-heavy path that it is taking.
"In Year One, Xûr was a community "loot drop," a shared rallying point that everyone could cheer or curse," senior design lead Tyson Green said in the latest Bungie update.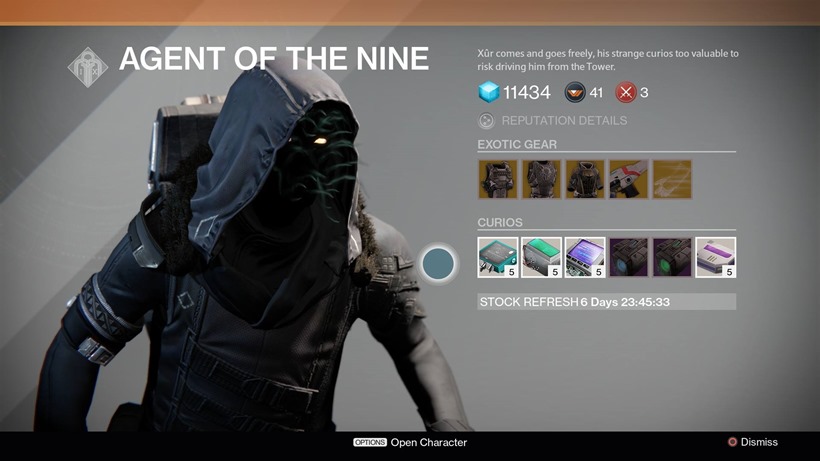 In Year Two, Xûr's offerings have been changed so that he will select either a specific Exotic Weapon or an Exotic Engram for sale every week.

This change is due primarily to our desire to give players more direct paths to acquiring the Exotics they want through Quests and gameplay experiences, and to avoid repetition in his inventory.

Xûr will also sell a new consumable, the Three of Coins, which gives bosses a chance to drop Exotic Engrams, including Weapon Engrams. These consumables have a cumulative luck effect, so even if one doesn't net you a drop, the next one has a higher chance to do so.

Lastly, Xûr will also choose a Legacy Engram every week. These Engrams contain Year One Exotics (at Year One Attack and Defense levels) for players who want to finish up a Collection.

They strongly bias towards Exotics not already in your Blueprint Collection, to help fill in the blank slots – excluding Mythoclast and Necrochasm, which are still only available from their Year One sources.
So there you have it, less is more. There's still a chance to get your hands on a year one Exotic, with the new direction being primarily one that will benefit veterans in Destiny. I'm in two minds about the big change.
On the one hand, I'm going to miss the guaranteed weapon drops. On the other hand Darryn, I have a gambling addiction so this will most likely feed it even further.
Last Updated: September 18, 2015