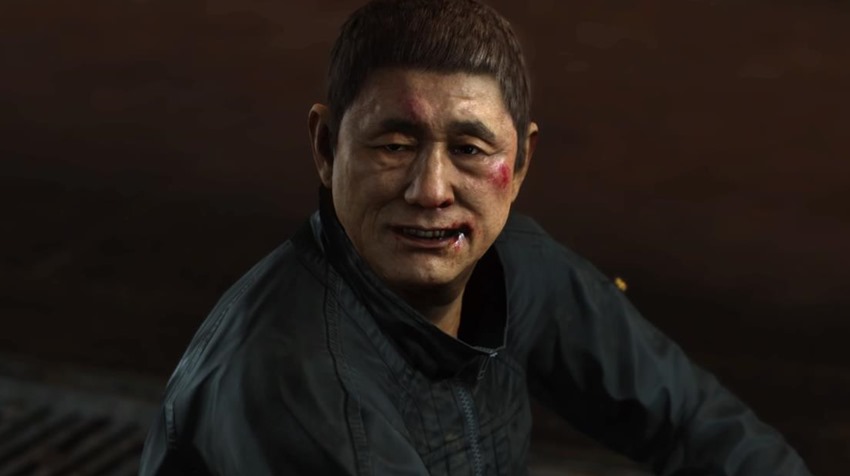 In,life, there is acting and there is ACTING. The scene-stealing, ham-fisted thespian art of overselling a performance may not go down very well in your regular Hollywood flick, but in video games with a Japanese origin? It's that very scenery-chewing performance which can save a game from mediocrity. Take Yakuza 6: The Song of Life for instance.
It's gameplay may be shallower than a Cape Town bath, but the manner in which it tells its story is nothing short of magnificent. You can't sell a ludicrous tale of family, gangs and violence without some solid actors backing up the various acts of this soap opera, and Yakuza 6 doesn't disappoint. Going a step further, Yakuza 6 happens to have a few icons of Japanese cinema in its cast.
Takaya Kuroda as Kiryu Kazuma, a role that he has held since the original PS2 game in 2005. Veteran action movie star Takeshi Kitano AKA Beat Takeshi as patriarch Toru Hirose. Shun Oguri, who made a name for himself on the Japanese big screen as the protagonist of several live-action anime adaptions, as Takumi Someya.
Hell, the list of talent just goes on and on. Character actor Hiroyuki Miyasako as Tsuyoshi Nagumo, Death Note's Tatsuya Fujiwara as Yuta Usami and award-winning actress Yoko Maki as Kiyomi Kasahara. That's not just an A-list of Japanese talent, but a selection of actors who know how to add an extra layer of emotion through their voices and faces.
You see those small details in the faces, that subtle curl of a lip or that menacing furrow of eyebrows. You feel those genuine moments of compassion, anger and sadness in Yakuza 6, which gives the performances that little extra touch of humanity tat so many games lack these days. Don't believe me? Take a look below at a few random screenshots from Yakuza 6 (possible chance of spoilers):
It's like a David Cage dream…of emotions. Yakuza 6: The Song of Life is out right now, and while its gameplay is more tuned towards a mainstream audience, its lengthy story and narrative is a franchise best.
Last Updated: May 8, 2018