I usually spend most of my time laughing at fans of the Sims. My life is busy enough without spending my down time helping a simulated character get up, take a shower, go to work and make dinner. I mean, sure, hearing about all the sadistic things people do with their Sims has made me consider following Darryn's lead and having a basement dwelling painter make my family rich, but it just hasn't been enough for me to want to play The Sims. But now… now I might just have to abandon all hope and dive into The Sims 4, just for the latest expansion or game pack or whatever they like to call it.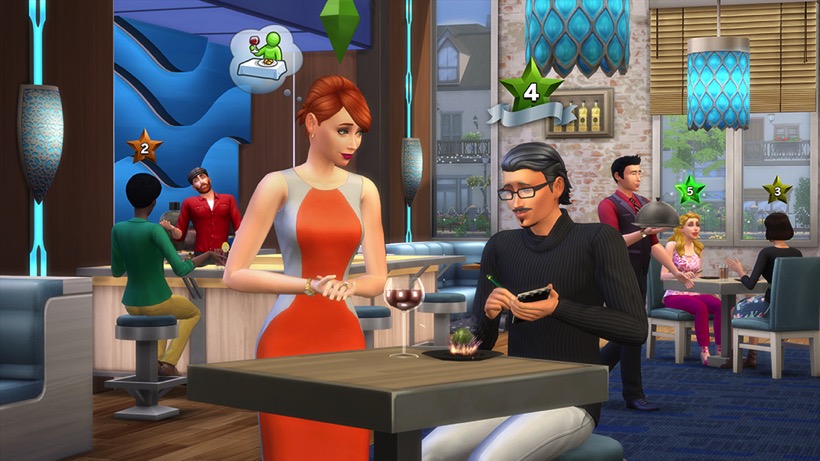 Here is the announcement for Dine Out.
Hm, interesting, but surely it can't be that great, right? Oh curses EA, you've obviously been following me through my Cook, Serve, Delicious obsession and all those hours I put into Papa's Pizzaria (and Tacoria, and Burgeria) on Kongregate. I love getting to upgrade restaurants, pick out new menu items, and work towards becoming a five-star establishment. Now The Sims 4 let's me do all that, and more.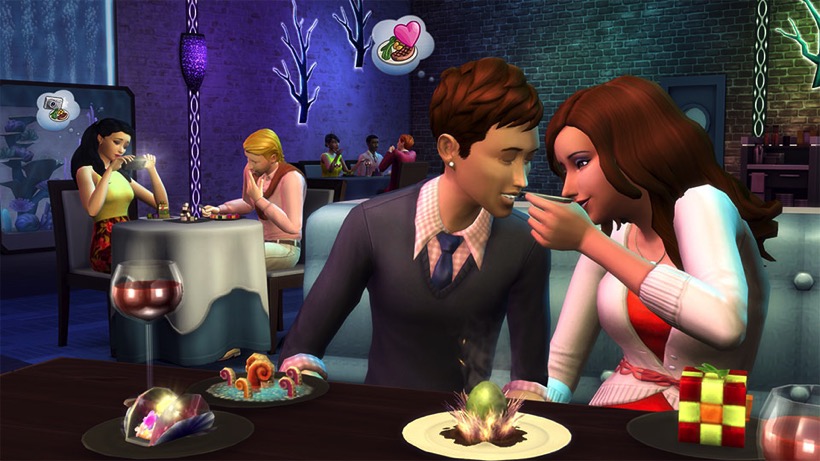 So, what can you do in Dine Out? First up, you can totally customize your restaurant. From the name and signage to the aesthetic, it's up to you to organize a host station, waiter station, chef station, dining spots, tables and chairs, and all the ambiance. From fish tanks to outdoor heaters, there's loads to play with, and you'll want to make sure your restaurant and your food look good – this is an Instagram (Insimgram?) age and diners will want to take pictures of their food or take selfies in your establishment. If your own Sim is a foodie, you can even decorate your restaurant walls with pictures of your own dining experiences, or complete challenges to taste every dish in town.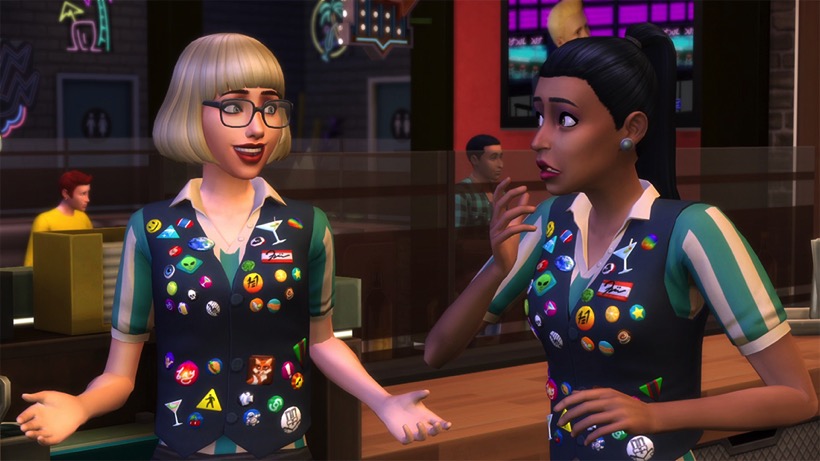 But your restaurant isn't just about the tables, chairs and decor. You can pick out your servers' outfits (minimum eight pieces of flare), determine what's on the menu, and even micromanage the day to day workings of your outlet. And when you're really successful, you can even franchise! Here's some gameplay to check out.
I really want to embrace my inner Zomato fan with this expansion. Damn you, Sims 4. Dine Out is coming 7 June, and I'm confident Darryn's restaurant will be condemned by the 8th – no accounting for taste, eh? Now excuse me, I need to send my Sim to Le Cordon Bleu.
Last Updated: May 26, 2016