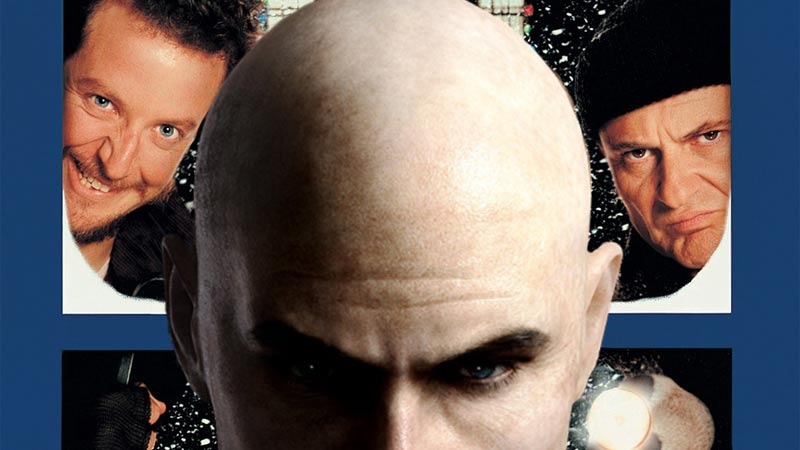 Ho ho ho! Merry Christmas! I hope you've been a good boy, because Father Christmas has some limited edition Voyager-class Transformers for you if you have! And if you've been a bad boy, Santa still has a special little gift for you: A bullet with your name on it. No, it's not another Christmassacre at my home, but rather the theme of a free Hitman update next week.
Called "Holiday Hoarders", this free mission pack will see the Paris Showstopper level that kicked off Hitman in 2016 redecorated with yuletide cheer as Agent 47 has to prevent two thieves from swiping all the Christmas presents. Here's the trailer and flavour text for it:
The 'Holiday Hoarders' mission gives a festive feeling to the existing Paris location with snow, decorations and even presents, which have been scattered all around the palace. Unfortunately, not everyone in attendance at the fashion show is there to spread festive joy. Two thieves have gained entrance to the fashion show event and are stealing the presents. As Agent 47, it's your job to stop them, for good. If you are able to get to the presents first, feel free to open them and use whatever you find inside to help eliminate these two sticky bandits…

On top of all that, this new mission will add new holiday-specific challenges that offer up an additional reward.
Heh, Home Alone references. The free DLC will launch on December 13 and will serve as an alternative mission set in the Paris Showstopper stage, much like the Hollywood scenario did in Episode 2: Sapienza. Even better? The DLC will be used to help support the World Cancer Research Fund, so your merry mayhem will serve a worthwhile purpose as IO asks fans to consider donating to this fantastic cause.
As for the rest of December, the roadmap for Hitman includes new Elusive Targets, Escalation contracts and more challenge packs. Hitman, it's the gift that keeps on giving.
Last Updated: December 7, 2016