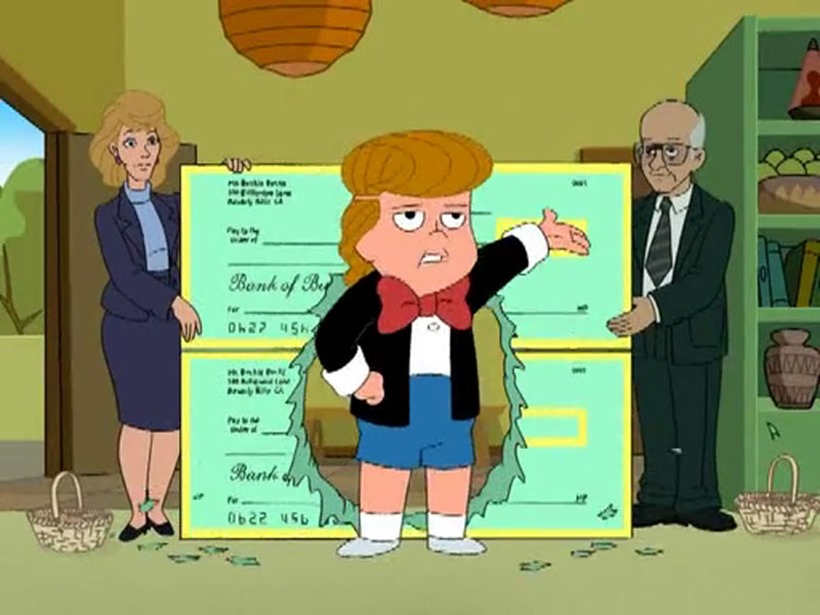 It's a strange world we live in. Donnie Yen in a Star Wars movie, people have an unnatural obsession with sharks for one week a year and there's a very real chance that Donald Trump may be the next president of the United States of America. Yes, the reality TV person whose hands are not tiny at all and will probably sue my ass into oblivion if I even insinuate that his appendages are anything but biblical in scale.
I don't even want to imagine what will happen to the US if Trump becomes the next president. I'm guessing the economy could shrink, Mexico will be told to pay for that wall that will probably be constructed with Mexican labour and the US state of the nation address will be an agonising television address that probably ends with the most disappointing vice-president of the week being fired.
And I'm pretty sure the healthcare system will be buggered as well. Sort of like this:
Yes, that is Donald Trump having his organs horribly removed in Surgeon Simulator. It's new DLC for the game, available for free to anyone who purchased Surgeon Simulator: Anniversary Edition on PC. Anyone who owns Surgeon Simulator can grab it at a discount, which works out to an entire R7 on steam right now, or about 50 of your US cents to our American friends.
Called "Inside Donald Trump" (good luck scrubbing that imagery from your brain), the DLC has you performing open heart surgery on the presidential candidate, something that developer Bossa Studios refers to as "the most democratic method around." There's also some Trump-themed accessories to unlock, which all ends with a massive bill at the end as you figure out what to replace Trump's heart with.
Now if you'll excuse me, I'm going to go vote with a bonesaw as I make surgery great again. BONESAW IS REEEEEEEAAAAAAAADY!
Last Updated: June 3, 2016