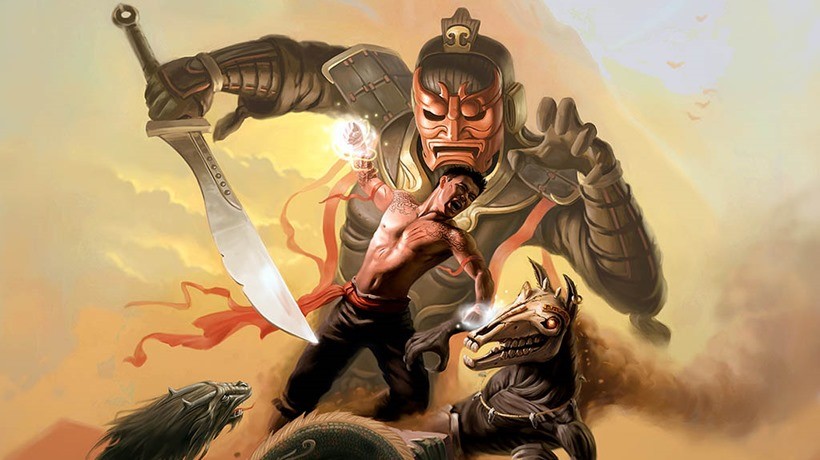 People love Bioware, and for good reason. They're the studio behind Mass Effect, Dragon Age and Baldur's Gate. All great games, that have one thing in common: None of them happen to be Jade Empire. Yessir, easily the greatest game that Bioware ever made has to be Jade Empire. Never played it? Well good news!
You can grab it for free right now!
Jade Empire is up for gratis on EA's Origin client service. It's one of my all-time favourites, a video game that combined Bioware's penchant for storytelling with the furious fists of Chinese martial arts and myths. It sounds ridiculous, but it really, really isn't.
It's been ten years since Jade Empire was released, and it's been ten years of me waiting and yearning for a sequel. And Bioware could one day make a sequel. Just not right now it seems. They're rather busy, as BioWare Edmonton and Montreal general manager Aaryn Flynn explained a while back:
Both [Dragon Age executive producer Mark Darrah] and [Dragon Age creative director Mike Laidlaw] worked on Jade Empire, so they're advocates for it in the studio (so is Matt Goldman, DAI's Art Director). I worked on it too!

Our plate is awfully full right now, but the idea to go back to the universe does come up pretty regularly. Mark and I spent a solid two hours in my office talking about it not long ago…
One day dammit, one day. Like I said, do yourself a favour and try Jade Empire out. It's only going to hog up 8 gigglebytes of space on your hard drive, so it's a quick overnight download at least. KUNG-FU!
Last Updated: December 2, 2015