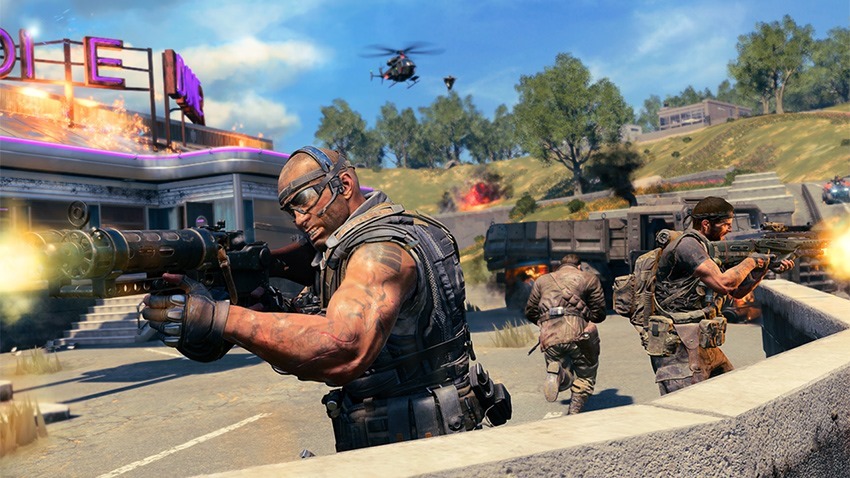 This year's Call of Duty really is very good indeed. Though the game's nixed its single player campaign, it has replaced it with a Battle Royale mode that is also quite spiffing. Here's what we said of the mode when we reviewed Black Ops 4.
"Blackout knocks it out the park and I'd say it exceeds my expectations of the game mode. Black Ops 4 adds its own twist to the genre by having certain areas spawn zombies and it is done so well, if you find yourself in a zombie infested area you'll be so preoccupied with trying to stay alive you'll forget about the dangers of the storm. If you're worried about getting battle royale fatigue, Blackout will be the shot of reinvigoration you need."
Of course, we reviewed the game before everything fell apart. That star mode is now a little hampered in regions with lower player counts. Players in the Middle East, South America and here in South Africa have to put up with rotating play lists instead of the full suite of Blackout modes. When the only queue was Solo games, it resulted in many playing together in parties anyway, working as teams to take on other players. This annoying practice is called "teaming," and it ruined blackout for many local players. Thankfully, Quads have returned to the queue, so players can now jump in with friends and take other teams on.
And now, those of you who haven't bought the game can give it a go. Activision's announced that Black Ops 4's Battle Royale mode Blackout will be free to play from 17 January until 24 January. The free trial will be available on PC, Ps4 and Xbox One, giving many a decent taste at one of thye finest Battle Royale's available. For existing players it should also mean fuller games, so it's a temporary win-win solution for everyone.
Give it a go, and you might just be surprised at how fun it is.
Last Updated: January 16, 2019