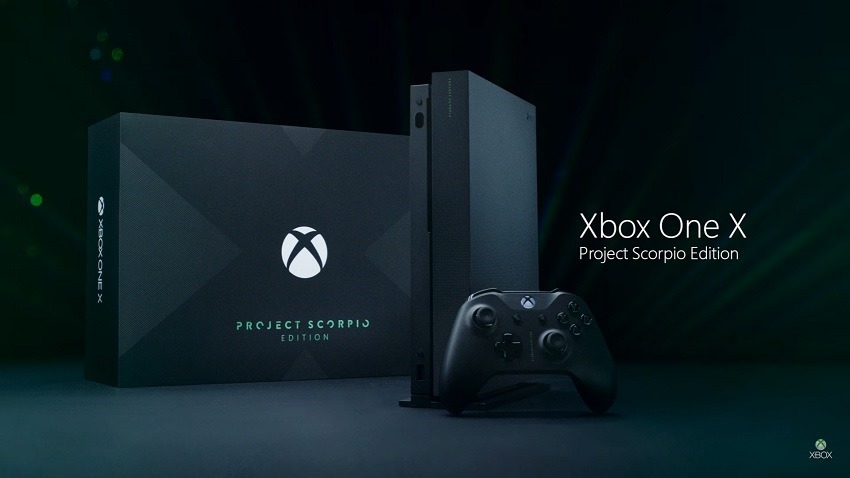 Well, what a weird briefing that was. After skipping last year Microsoft chose to host a livestream at Gamescom again this year, in a more laid back, casual way. What no one really expected was a rehash of all the E3 trailers you probably saw two months ago, with only a few new bits of information thrown in for good measure. The last was certainly the biggest though, as Microsoft unveiled both the Xbox One X Project Scorpio Edition and when you can start ordering it.
The Project Scorpio Edition of the 4K console is essentially the same as the original "Day One" edition of the Xbox One. It's going to be a limited quantity release, with some nice Project Scorpio labelling, an included stand and a damn sexy box to make your Xbox One X feel a little special. There's no difference hardware or accessory wise, so it's not going to cost any more than the already revealed price of $500.
The bigger news is that the Xbox One X is now up for pre-order ahead of its November release. Both Amazon US and UK have links for the product, and retailers in supported markets are quickly making their listings live as we speak. There's no word yet on what that means for local supply. The Xbox One originally launched in limited regions, and South Africa was not part of that. Will that happen again? We hope not.
Need more Gamescom in your life?
Check out our Gamescom 2017 portal powered by Megarom Games
Last Updated: August 20, 2017