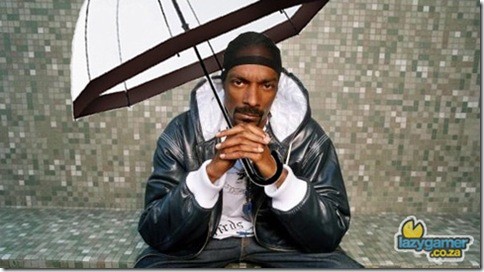 If you've been including Harmonix and MTV in your bed time prayers, complaining that there's ultimately too much rock in Rock Band, then your prayers have been answered.
The band simulating rhythm game is set to receive a healthy dose of Hip-Hop courtesy of pot-smokin', umbrella-totin', lazy voiced Hip-Hop legend Snoop Dogg.
Why has Snoop got that umbrella?
Fo' drizzle, nizzle.
According to a new agreement with MTV Networks, Rock Band will receive a selection of hits from the back catalogue of the Dee-Oh-Double-Gee. No specific songs were mentioned, but it would be a travesty if Gin and Juice weren't available.
While I'm a little unsure that Snoop Dogg is the right fit for Rock Band, I'm keen to see how it'll play out.
Let us know your thoughts in the comments, beeyotches.
Source : 1up
Last Updated: February 11, 2009