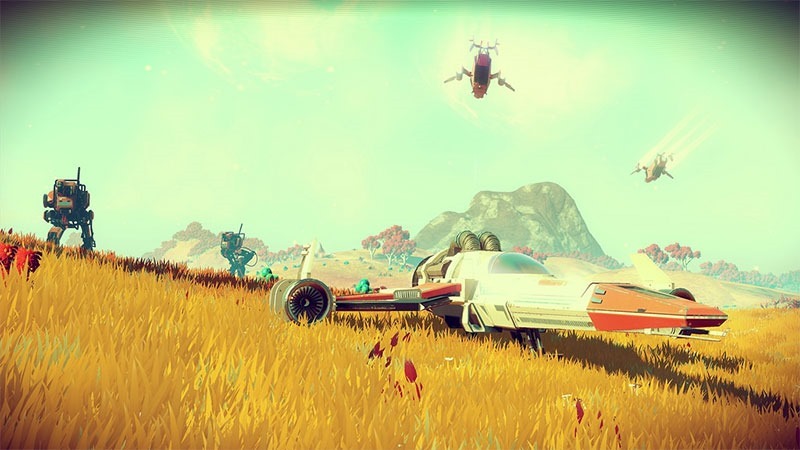 No Man's Sky is out next week – and it's one of the most eagerly anticipated games in recent memory. There's just something about it – the air of mystery, perhaps – that's got gamers in a froth. That mystery is set to continue until release day, as there are very few, if any, review copies of the game being sent before the game is out.
We've not yet received a copy, but we're not alone. It seems that the game isn't making its way in to many reviewers' hands before release.
PSA: Several publications, incl some large ones, have reported to us that they won't be receiving No Man's Sky review copies prior to launch

— OpenCritic (@Open_Critic) August 1, 2016
That doesn't mean there wont be reviews out before release, mind you – just that many publications don't appear to be getting code before launch. Usually, that's some sort of sign of impending doom, that the distributors or publishers don't have the requisite faith in the game. They worry that negative review scores could impact sales. Is that the case with No Man's Sky? Perhaps, but it's worth cautioning against being too reactionary here. Just because there are no review copies, it doesn't mean the game's destined to be terrible.
Take id and Bethesda's recent Doom reboot. That game had no early review copies and isn't just good, it's one of the best shooters (and indeed, games) released this year. No Man's Sky is going to be a strange game. For some players, I suspect it'll give them everything they want from a game of its ilk; exploration and adventure. For others, like me, who prefer story-driven experiences it might feel hollow.
Of course the lack of review copies hasn't stopped some people from getting their hands on it anyway.
Last Updated: August 2, 2016