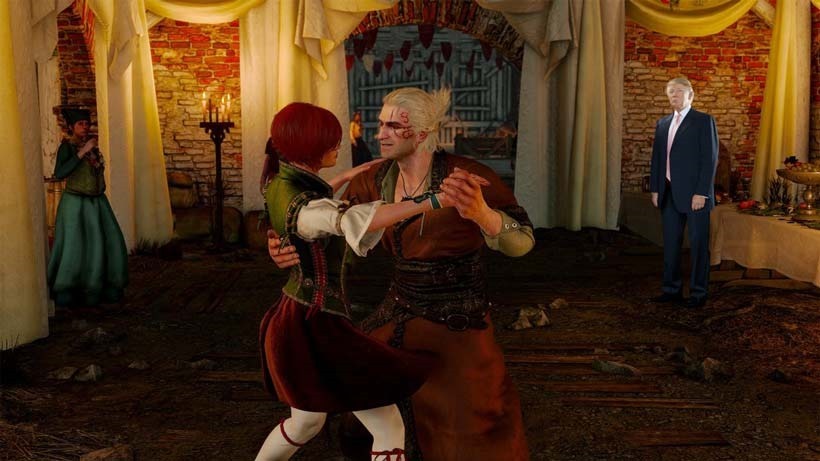 The Witcher 3 is easily the biggest success story of 2015, a triumph of digital engineering and storytelling on the grandest of scales.  It's also a lesson in how to do expansions right, as last year's Hearts of Stone add-on felt like the kind of extra content that many game developers had forgotten how to create after they'd been blinded by the allure of a few extra coins in their pocket.
Hearts of Stone did what expansions are meant to do: Add to a game and build on its foundations. It's also the penultimate chapter in the saga of Geralt of Rivia, as this year will see the magical mercenary exit stage left in the second expansion, Blood and Wine. Speaking to Eurogamer Italy via GameSpot, senior writer Jakub Szamalek explained how fan feedback has helped shape the expansions into content that he sees as being even "better than the main game" itself.
According to Szamalek, if there was one thing missing from The Witcher 3: Wild Hunt, it was a villain with presence. That's why Blood and Wine will see a more charismatic foe to deal with over a more complex story before Geralt rides off into the sunset.  A hero is only as memorable as the villains that he fights. Think of Batman and the Joker, the Fantastic Four and Doctor Doom, rational human beings and Donald Trump.
Having that counter-balance to your hero makes them that much more interesting in the end. A good villain needs to make you root for the hero, while also being more than just a moustache-twirling psychopath who ties young ladies to the tracks of oncoming trains (You had this coming Matty). 2016 looks like another good year for CD Projekt Red's flagship franchise. Beyond the expansion, they've got a freshly-minted patch out that'll fix more bugs, while they're also nominated for eight DICE awards and honours from the Writers Guild of America.
Last Updated: January 14, 2016