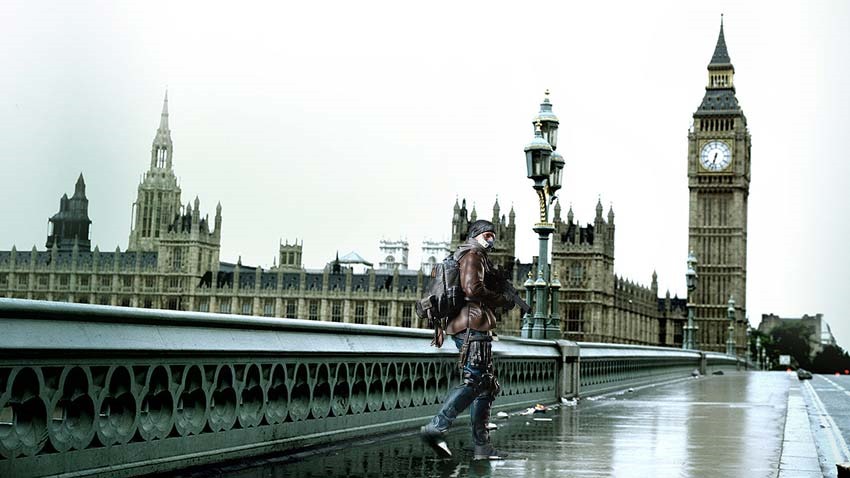 Nothing political to see here! No sir, there's absolutely nothing political at all about a video game that just so happens to be set in America's democratic capitol and features a city that happens to have fallen to chaos, disease and widespread looting. There's nothing political in that disturbing imagery at all, so move along.
What might be worth gawking at however, is that The Division 2 is going to be taking up a lot of real estate on your platform of choice. While the 48 to 52 gigglebytes that the game reserves on your Xbox One and PC may be chunky, it's not unusualy by today's 4K standards. On PlayStation 4, it's a completely different story as you'll need to shell out a whopping 92 gigabytes of space, even if you're installing from a disc. "If you purchased a physical copy of the game, begin installing from the disc. Provided you are online, your console will simultaneously download Title Update 1 while you install it," Ubisoft wrote on their launch page.
Expect a 48-52 GB download, depending on your region and preferred language. Whether installed from a disc or downloaded digitally, the final HDD install size, including the patch will be between 90-100 GB.
I think there's only one logical reaction to that:
So what's with the massive install size? Is this a case of the PS4 having both standard and 4K assets in one package that needs to be downloaded? Maybe if you apply Occam's razer peripheral (Now with even MORE RGB lighting), it's simply a case of Sony just being bad with file sizes and not giving a hoot about how large the download really is.
Whatever the reason why, The Division 2 is going to be gobbling up even more space in the months and years to come as it expands and adds more content to its live service model. Heck, the first update for the game will set you back another 2GB. Might be time to invest in some USB 3.0 hard drives, if you're still rocking an OG PlayStation 4 like I am.
Last Updated: March 11, 2019