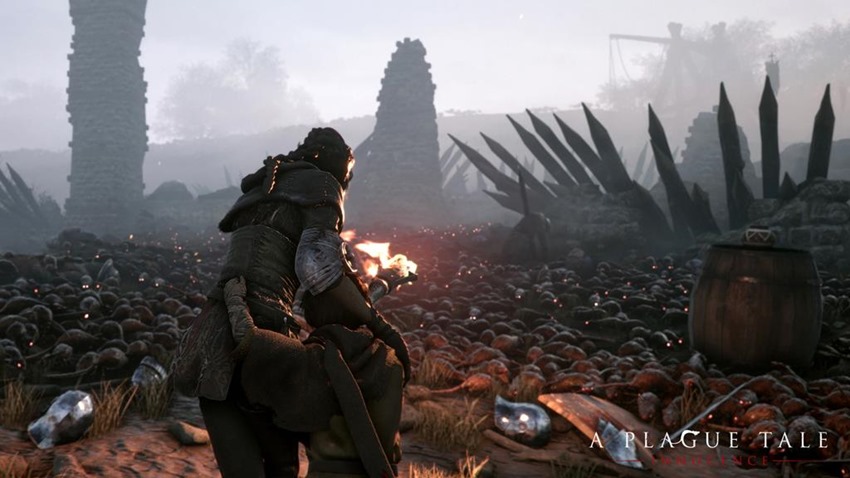 Listen, I'm starting to think that Hollywood lied to me. I thought rats were avant-garde chefs who could help me make a meal that for once wasn't simply reheated KFC Dunked Zinger Wings, but I was so so wrong. Instead, I got various bite marks in my scalp and even more rat poo than usual in my hair when I shoved one under my chef's hat.
I'm starting to think that rats are utter bastards, and Plague Tale: Innocence is reinforcing my prejudice against the mousey buggers. In that Asobo Studio game, rats aren't just everywhere, they're bloody deadly. Get on the wrong side of the Willard fan brigade, and these little buggers will swarm you and pick the flesh right off your bones.
Just thinking about it kind of makes me…hurp…I'm okay I'm okay…just thinking about it kind of makes me sick. See for yourself in the latest uncut gameplay video, which features a horse running right into trouble. I say the neigh:
In this gameplay sequence, which was unveiled behind closed door to journalists at E3 last June, we follow Amicia and her young brother Hugo through a small portion of one of the game's chapters – the site of a brutal clash between the armies of France and England, currently locked in what will be known as the Hundred Years' War. The story of A Plague Tale begins in 1349. Rats swarm in uninterrupted waves throughout the territory of France.

In the plague-ridden villages, countryside and battlefields, this uncontrollable and voracious mass advances relentlessly. The creatures devour everything in their path, men and animals alike, to satisfy the endless hunger of their ever-increasing numbers. In the midst of hundreds of piled corpses, hordes of rats teem over the bodies and leave little hope for Amicia and Hugo to escape with their lives – the faint glow of the flame Amicia holds appears to be the only thing that repels A Plague Tale: Innocence's swarming menace.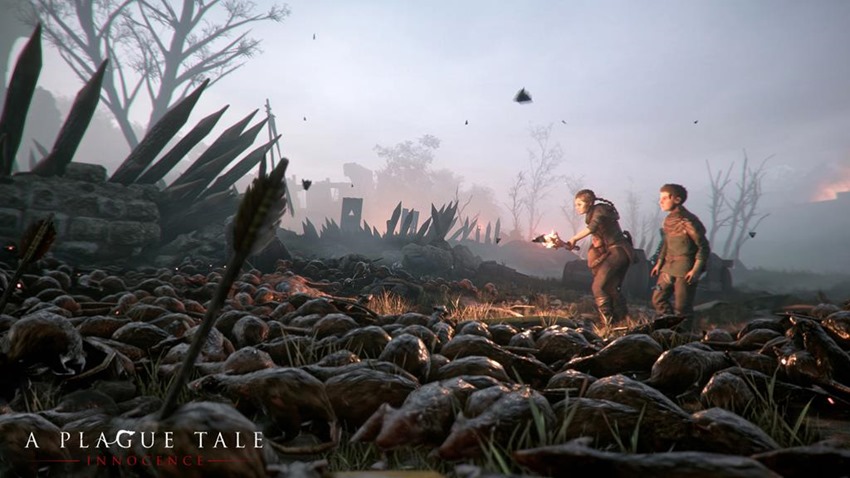 The last time I saw Plague Tale in action, it was looking moody but rough at E3 2017. It's amazing the difference that a year can make, as the game is looking a hell of a lot sharper and more focused thanks to its direction of blending stealth mechanics with mystery and some deep medieval aesthetics. There's a sense of fragility here, of not just completing a level but actually surviving it during one of the darkest eras of human history that almost saw our species wiped off the map.
That, and using the rats to carry out your bidding in certain situations looks like some gory fun. A Plague Tale Innocence will bring those millions of critters to PC, PS4 and Xbox One in 2019. Oh rats. Just make certain that you steer clear of the Inquisition in the game, as their arrival is always…unexpected.
Last Updated: August 23, 2018