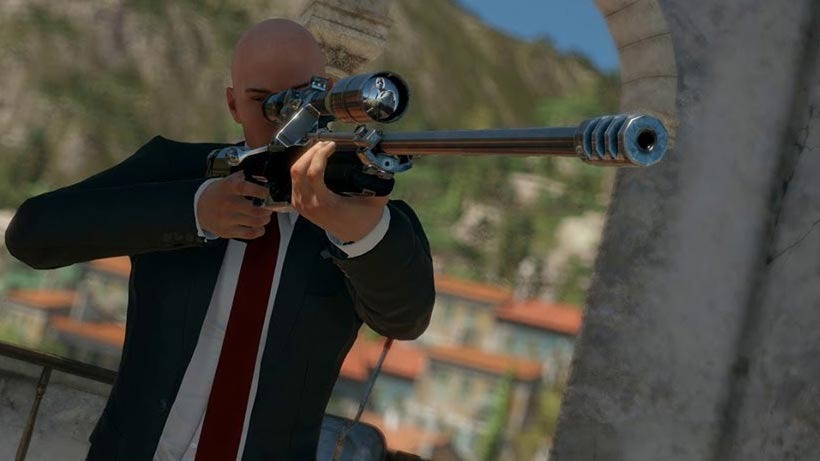 The mark of a good hitman/person/lady/organism is that they're always prepared.  They've got a plan, the target is marked and the tools of the trade have been well maintained for that single killshot. IO Interactive's current Hitman game is all about the preparation. But it's a game that also delights in challenging players with targets that aren't so easy to find.
Targets who are far more…elusive. Unlike that clown-mime bastard that I filled with lead. This weekend, a new elusive target appears in the Paris Showstopper level. And you've only got once chance to kill him, before he slips away forever. IO Interactive released the rules for this mission, so pay attention 0047:
An Elusive Target appears only once in a lifetime
Elusive targets are available a limited time only in the game – this first Elusive Target will last for 48 hours only
Intel on the target will be very limited
The Elusive Target will not appear in instinct mode or on the mini map and their locations will not be revealed to you as you'll have to go and find them
You'll need to plan accordingly before you engage your target
Your target can only die once
If you die during the mission, game over
When the time runs out, the Elusive Target is gone for good
If you fail, you won't get a second chance
IO Interactive also says that future Elusive Contracts will be released without as much notice. In case you missed it, the second episode of Hitman was released two weeks ago. The Sapienza mission was some brilliant stuff, with one particularly good-looking writer describing it as:
It's not just murder for the sake of it. Every possible opportunity is carefully calculated with maniacal glee, exploiting fears and weaknesses in a manner that only this franchise is capable of, to deadly effect. Sapienza distills the entire Hitman experience down to one homicidal happy level, resulting in some fatal fun in the sun.
It's also a level which allows you to kill a twat by poisoning his lunch and kicking his vomit-filled body off of a cliff.
Last Updated: May 13, 2016