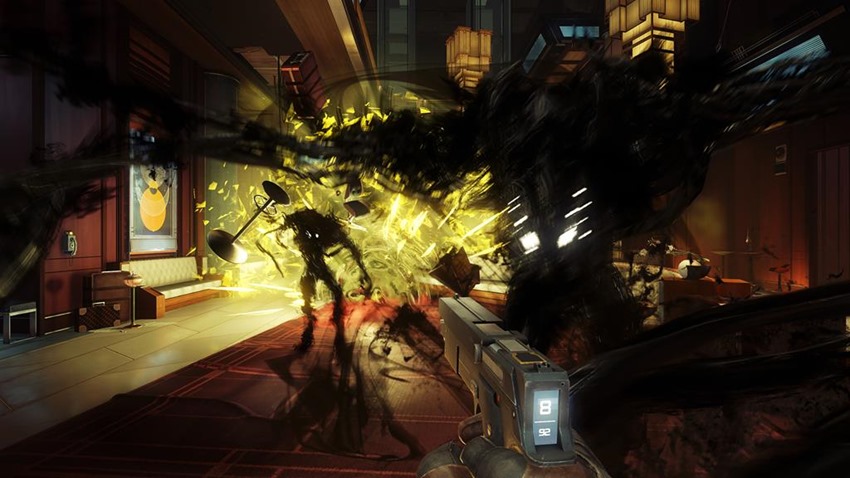 Back in 2006, Prey was a topsy-turvy shooter on consoles and PC that split its time between rearranging the meat of an alien face into an unrecognisable shape and slapping the laws of gravity around. 2017's Prey however? The only thing it shares with its predecessor is a name, as this is one whole new level of sci-fi action that happens to be flavoured with some neurotic sprinkles on top.
Like a Wimpy breakfast menu, there's stuff out there that wants you dead. Fortunately for you, you won't be going down without a fight as you'll have access to the usual arsenal of guns 'n ammo with which to fight back against those damn aliens and their bloodlust. You won't just have America's greatest love by your side however, as protagonist Morgan Yu will also be able to dip into a pool of alien powers.
The caveat here? The more you invest in those powers, the more you'll be stalked by a nigh-unstoppable force that is known only as the "Nightmare". Must be Paula Deen's hideous laugh made corporeal. Here's the latest trailer:
At least Yu won't be alone (heh), as you'll be able to interact with your brother Alex Yu, the boss of Talos 1. Just don't tease him, as your social interactions wit your bro can have an impact on the environments around you says developer Arkane Studios. I'm really digging what I've seen so far. Prey may be a remake of the original 3D Realms game, but it feels more like the bastard child of System Shock and Bioshock so far.
It's out soonish, May 5 to be exact as players guide Morgan through the ruined remains of the Talos 1 space station while life finds a way to f*** things up around him.
Last Updated: March 24, 2017