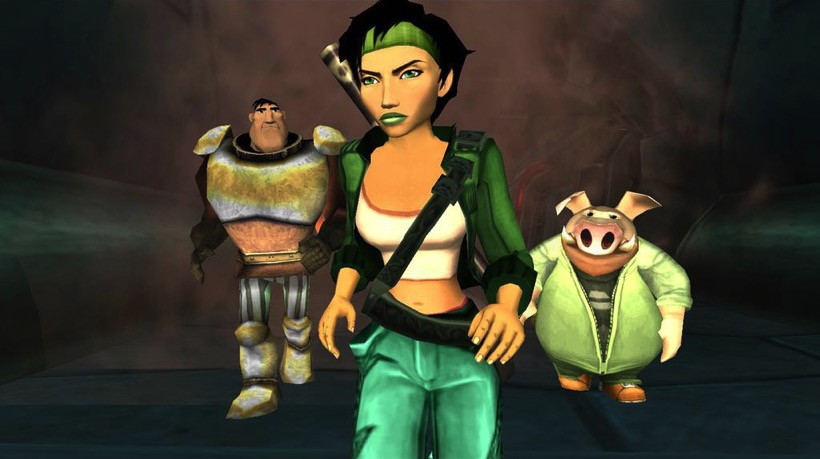 Remember when we used to laugh at people who still held out hope for The Last Guardian? Silly fans, don't you know that game is never coming? But then Sony surprised us all and The Last Guardian will be out this year. Amazing times. And it give me hope for my desperate fan hope – Beyond Good and Evil 2.
I absolutely adored Beyond Good and Evil, and every year during E3, I watch the Ubisoft press conference with so much anticipation – could this be the year we see Beyond Good and Evil 2? Well, it wasn't shown this year, but that doesn't mean it's totally dead.
In an interview following the press conference (thanks VG247), has was asked if that game would ever be seen. You can watch his answer here (around the 3:58 mark).
While very cagey, he does say:
It's still on the way. It's something at one point you will see, yes.
[…]It's difficult to say. Michel is working on it, but he's doing two games at the same time, he's doing The Wild at the same time. So, it's coming along but he has to spend more time on it so we can see it faster.
IT'S ALIVE! Okay, maybe not quite, but it's not quite dead either. I would moan about how I want it now, and that Michel Ansel should switch to working on BGE2 instead of The Wild, but that's wouldn't be fair. I'm reminded of Neil Gaiman's words when people moaned about books in a series not coming out on time – writers, game creators and developers are artists. Sometimes, this means that they need to do other things so that when the come back to this project, they have the right headspace and creative juices. Yes, I'm sad that we haven't seen anything for a new Beyond Good and Evil, but that's okay – it will just make it that much sweeter when it's eventually announced. Right? C'mon Last Guardian fans, tell me it was worth it.
Last Updated: June 14, 2016