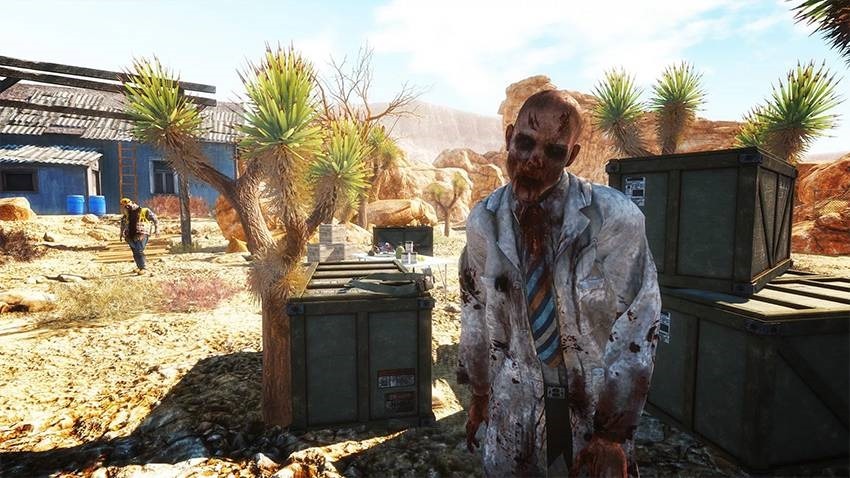 To say that the PlayStation VR's library is stagnant is a bit of an understatement. The last big game to hit the Virtual Reality system, Farpoint, wasn't quite as good as anyone hoped it would be. While shooting spider-like aliens can be fun, it just didn't work as a cohesive experience. Here's what we said:
"Farpoint makes the act of shooting feel exhilarating and accurate with the new Aim Controller, but just about everything else in this first-person shooter fails to live up to the billing PlayStation VR desperately need. A trite, boring shooter wrapped up with some poor decision designs and frequent bugs that's just incredibly disappointing."
If there was one good thing about Farpoint, it's the improbably fantastic Aim Controller that it shipped with. Though it still relies a little too much on light-based tracking, it is a phenomenal controller for first person VR shooters. It's just a pity that there are so few games that make use of the thing. There's Farpoint, and a shooter called Dick Wilde. Long-time VR favourite Brookhaven was meant to get an Aim Controller patch earlier this month, but it's failed to materialise – leaving the Aim Controller as a wasted accessory. That changes today.
One of the most acclaimed VR shooters, Arizona Sunshine, finally hits PlayStation VR today, bringing with it support for Sony's VR controller. It'll ship with a special mode that ditches the dual-wielding in favour of two-handed weapons to make perfect use of the peripheral. Of course, if you prefer to play the game as its makers intended, you can opt for a pair of PlayStation Move controllers or even a Dualshock.
It'll also make nice use of the PlayStation 4 Pro.
"I can share some good news for all the PS4 Pro players out there," says Trevor Blom from Vertigo Games. "You can expect Arizona Sunshine to look its very best on your console, as we've visually enhanced the game to take full advantage of its power. We've adjusted the graphic settings dynamically for each area to maintain a high frame rate while pushing the game's visual quality to its limit. Think of anti-aliasing, render-scale, fog density, and draw distance. Don't expect any gameplay changes though, because that wouldn't be fair to non-PS4 Pro players when you're all playing together in one of the game's multiplayer modes."
It's out today with a 10% discount during launch week.
Last Updated: June 27, 2017