A bounty of leaks and data mines have unveiled a ton of new content coming to the game later this month as part as what is assuredly a special Halloween event.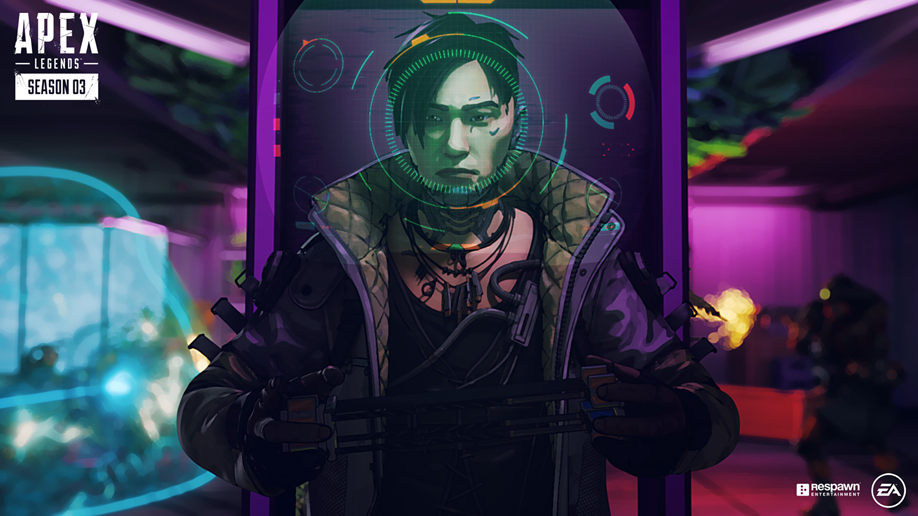 Following on from the successful launch of Apex: Legends third season, bringing a new character, weapon and entirely new map into the game, Respawn is clearly continuing their forward momentum with a hotly anticipated Halloween event. Going on a series of leaks coming out of a GameStop conference that displayed a new zombie-themed skin for the beefy boy Gibraltar, the event itself was confirmed by Chris Edgerly, the voice actor for Pathfinder, that Halloween would indeed by gracing the game with even more spooky skins.
A dataminer who goes by Shrugtal has discovered a new map in the game's files, entitled Shadowfall. Well, it's not technically a "new" map, but rather a reskin of Kings Canyon; the map is now shrouded in darkness as night has fallen and those huge Leviathan creatures that have made an absolute mess of the place appear to be glowing. While that sounds cool enough, what sounds most interesting is the addition of a new game mode that will reportedly feature zombies of fallen players. It sounds like when a player is killed off, they turn into the shambling undead, forcing the last few players surviving to not only kill off each other, but the zombies themselves.
While I'm not sure whether players will be controlling the zombies or whether the game will shift from a PvP to PvE system, it does sound like a lot of fun regardless. This event also seems to hint at a new character named Revenant, who might be responsible for King's Canyon's shift in aesthetic. Outside of the game modes and additions to the lore, players can obviously expect a lot of cosmetics to purchase or unlock, including a Dracula-inspired costume for the roster's newest addition Crypto, a Jack O' Lantern skin for Bloodhound and a clown outfit for Caustic, arguably the most obvious day one purchase.

No word yet on when the event will start, but considering we're already in October it'll probably be soon. Obviously.
Last Updated: October 4, 2019