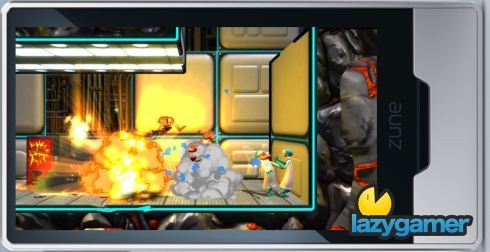 When thinking of personal music players in the market now it's pretty much impossible not to think of the all dominating iPod and with the latest iPods finally getting a FM radio I can't say that I am to interested in getting anything else.
However the latest Zune advert has been uncovered which has now confirmed the previously anticipated gaming ability of the upcoming Zune and it shows us how sexy this little device is.
Gaming on the iPhone/ iPod touch is nothing new and we all expected the Zune to head that way as well but think about it.
If you could install Splosion Man, Shadow Complex and Trials HD on your Zune to play on the go, and earn achievements, wouldn't that push you towards the once belittled Zune?
Zune HD – Portable Perfection from Jared Marino on Vimeo.
The handheld gaming market has suddenly become a little saturated what with the Nintendo DSi, Sony PSP, Sony PSPGo, iPhone/iTouch and now the Zune HD.
Can the market support 4 major players?
Last Updated: September 14, 2009