I love cooking. Like, really love cooking. I've even made some amateur-level videos on how to cook, although the addition of my friend Trevor means that the end product is usually only 'just edible'. Another person who liked cooking is the legendary Walter Whitman, aka 'Heisenberg'. I am of course talking about Bryan Cranston's character in the hugely successful Breaking Bad series. What on earth do those have in common, Nick? Stop delaying the actual point to this piece! Okay, okay. Mix my love of cooking with my love of Breaking Bad and you get the themed bar ABQ!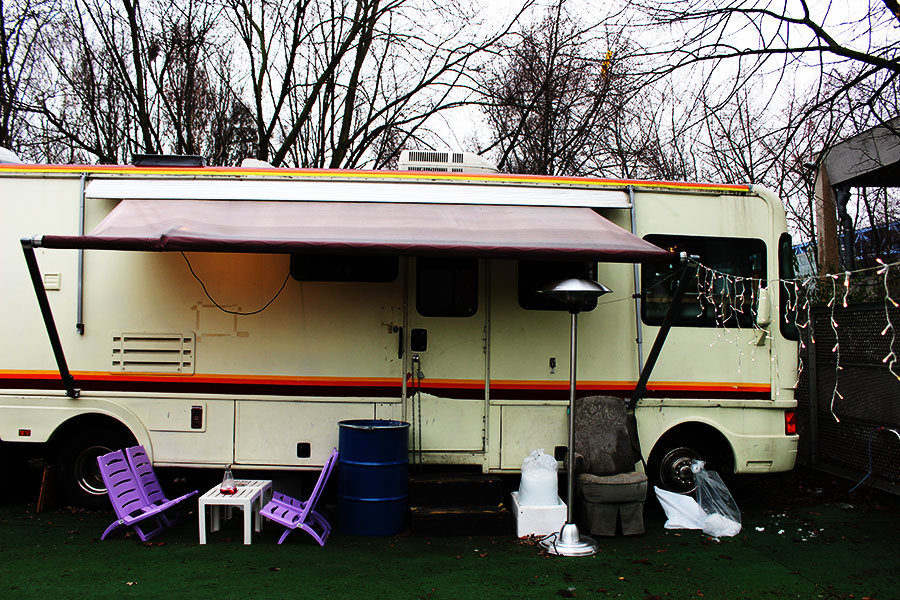 ABQ is a themed bar that has locations in New York, Manchester, London and Paris, although some are only for a few months a year. The theme of the course is based around the RV featured prominently in Breaking Bad where the science teacher used to cook up meth. Don't worry, we weren't cooking up meth but instead created cocktails using science, bitch!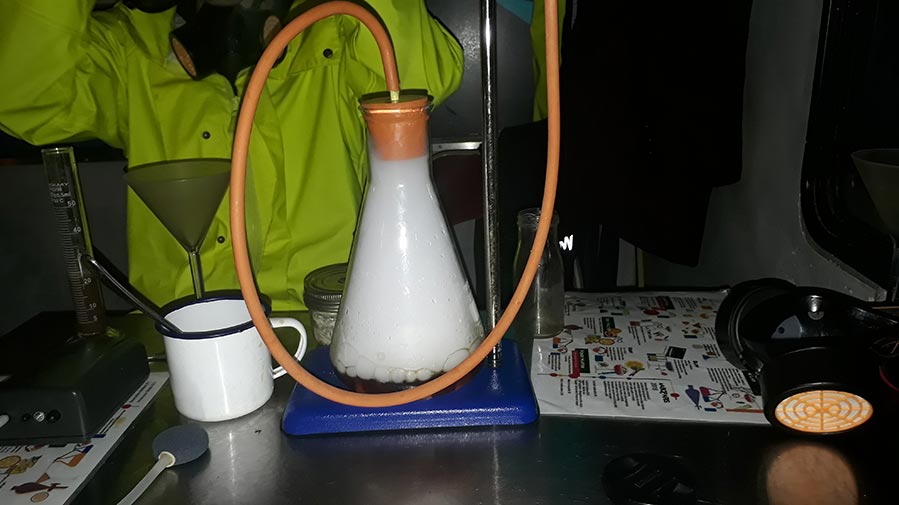 Visitors arrive at the RV at a designated time slot which gives them a spot to cook for two hours. Upon arrival you are given a cocktail to get you in the spirit while you suit up in what appear to be genuine hazmat suits. No, really. They are definitely real and had my mate and I rather worried about where they may have been re-purposed from. Where they post-Chernobyl wear? Perhaps confiscated from some crack den? We didn't care! Not even when we started glowing all funny. It is fortunate that we had these to wear, as we inevitably ended up making a bloody mess (I would have been sad to mess on my Punisher top too!)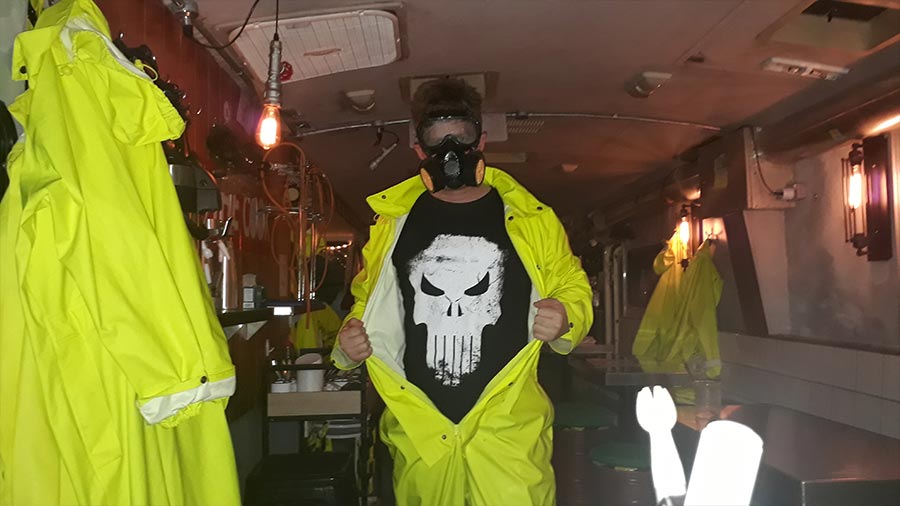 Now we were protected from any unforeseen spillages we were given instruments of doom to create our cocktails. Having glass tubes, dry ice, nitrogen canisters and alcohol in one spot is probably not a good idea, but it seemed to work really well.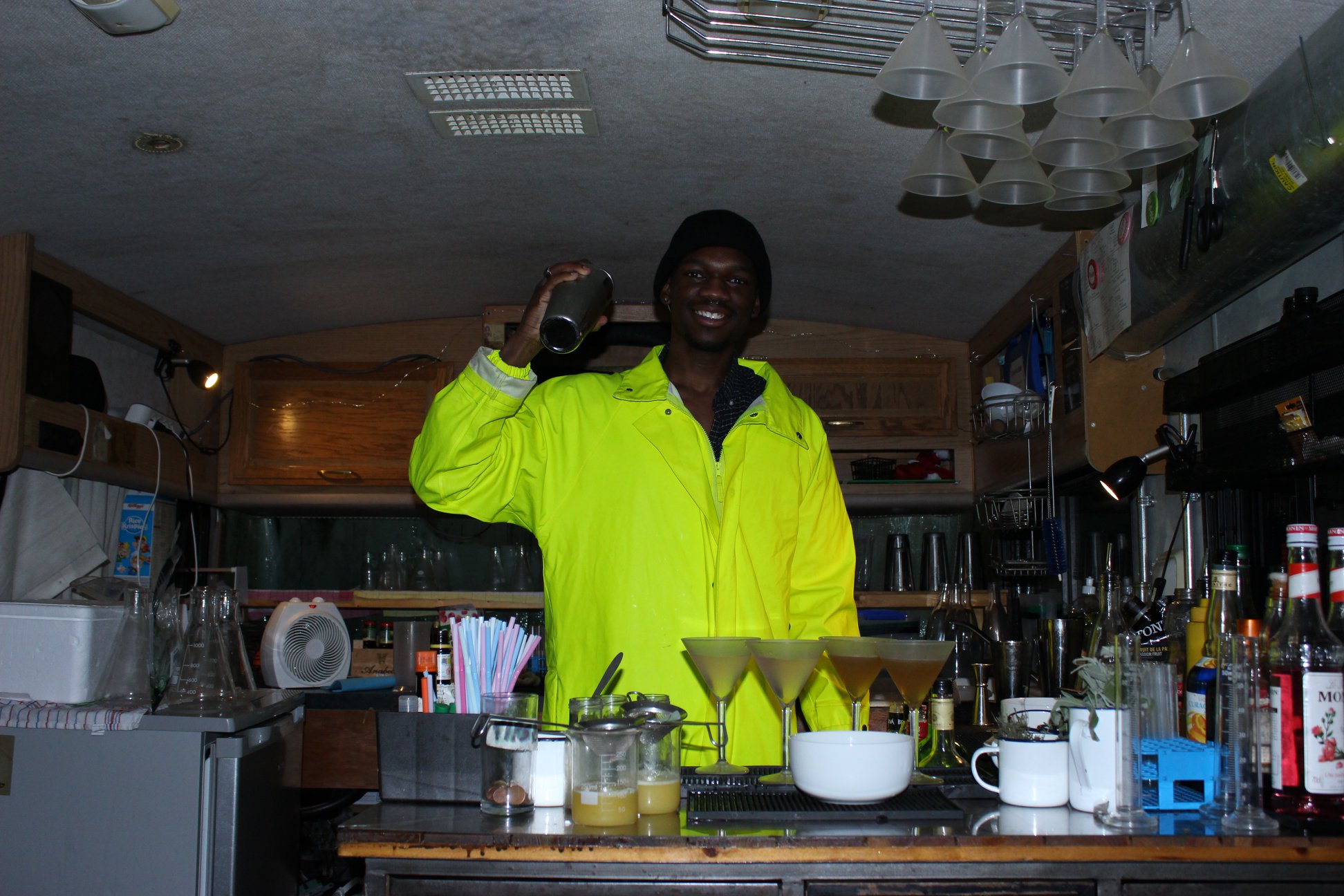 The first thing we decided to make was the Lab, a drink consisting of vodka and maraschino that we would then infuse with the flavours of lemongrass, cardamoms, thyme, rosemary and grapefruit. To top the actual cocktail would be lavender-infused bubbles. Confused? We thought we weren't. In fact we were so confident in our heroic understanding of science we buggered up the last process much to the humour of the people around us (thanks Didier!).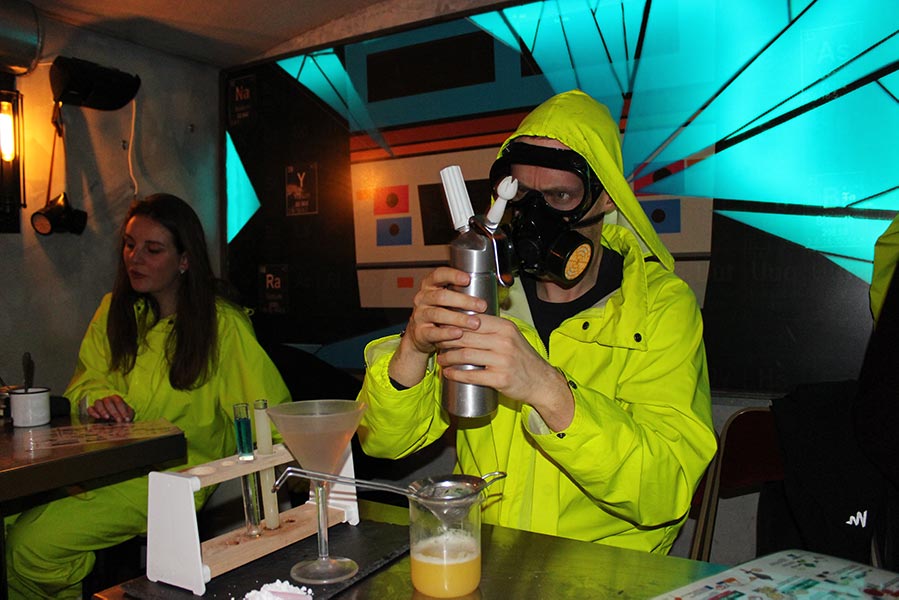 Step 1. We place herbs into a canister along with vodka. We twist a nitrogen canister than then pressurises the contents and does… Science stuff? No clue. It does make a hissing sound and suddenly gets very very cold (apparently down to -35 or so). Next, we get a piece of grapefruit and place it into hot water.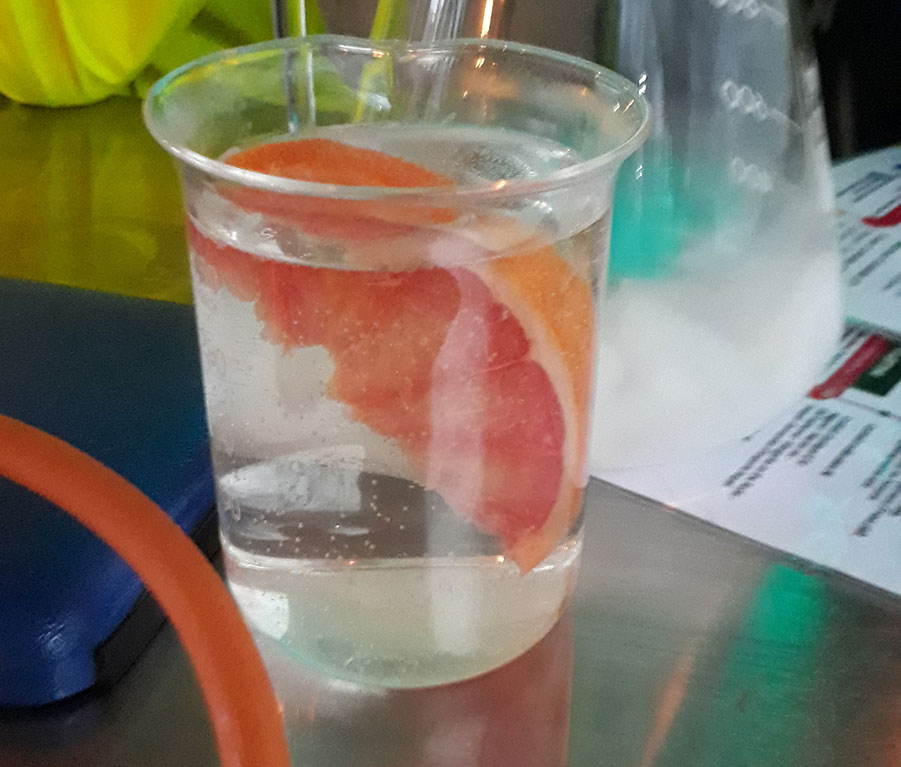 Then, and against better judgement, we pour that into a beaker full of dry ice. This was then plugged with a, um, plug thingy with a hose in it. Said hose then went upstairs to another beaker that contained the vodka we had already played with. Of course pouring most liquids onto dry ice is going to have a… reaction. This one certainly did!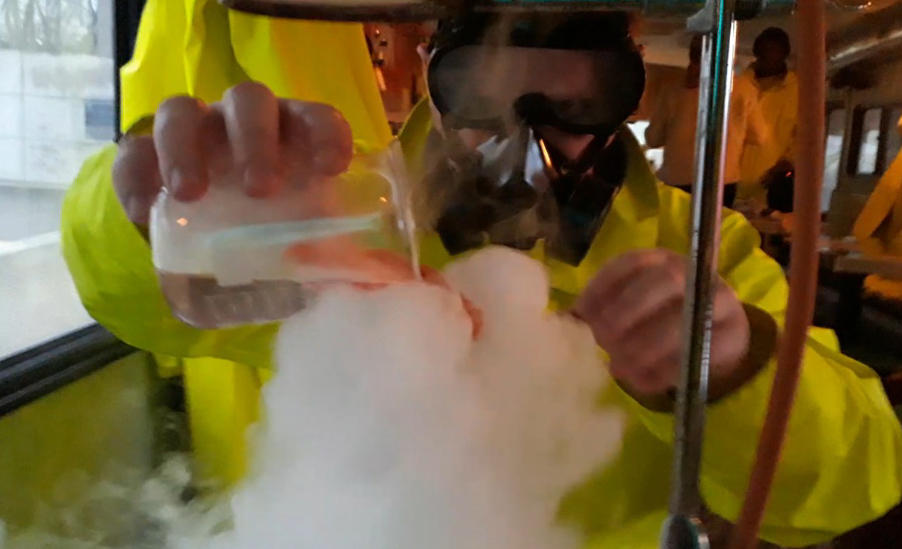 Once all of that had condensed into the beaker at the top, we poured the contents into two glasses and then turned to creating our lavender-infused bubbles. This was quite an easy one. All you did was pop some soy powder into hot water, added lavender extract, and then dropped a little machine that creates bubbles. Once that is done you scoop out the bubbles, pop them on the top of your cocktail and boom, you are ready to see whether you will enjoy your cocktail or poison yourself.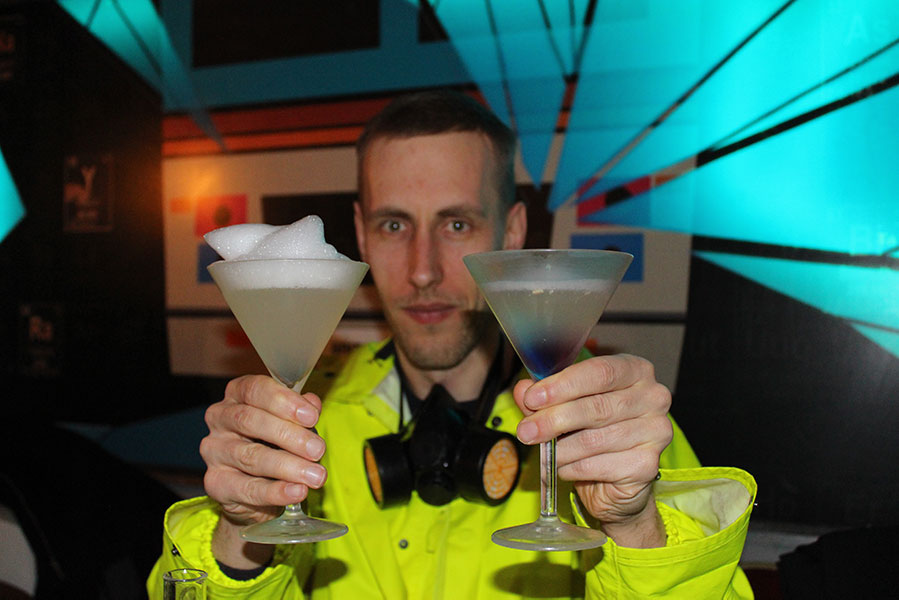 It was a total blast creating this one and we looked forward to the next one that turned out to be a lot better, because science!
When my friend first told me about this I thought cool, but wondered whether the enjoyment would last a full two hours. How silly. Having a selection of drinks to create, including one where you infuse Rice Krispies, meant there was something for everyone's palate. We were also treated to a round of shooters from our awesome hosts. I don't think I can go back to normal shooters now, not after these…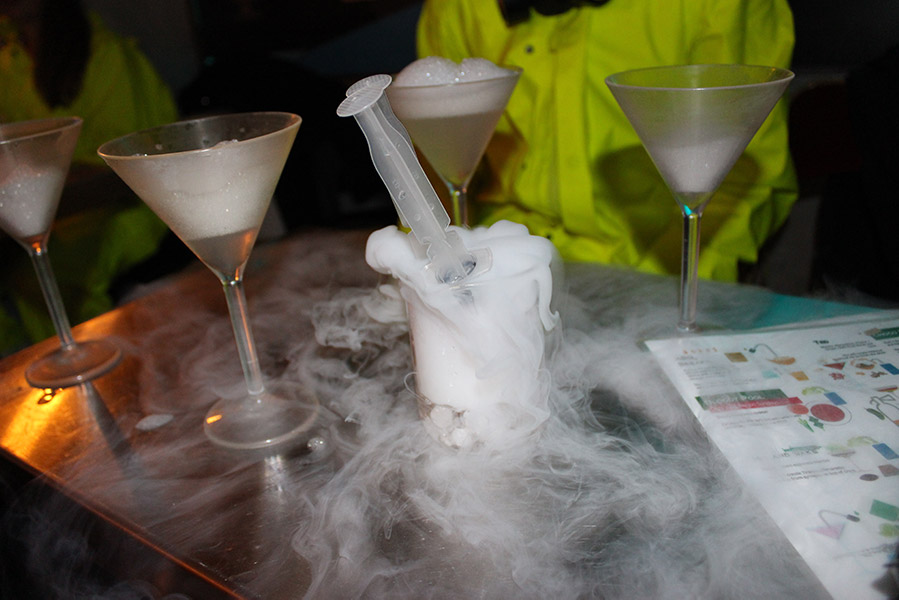 For two hours and 3 cocktails the 33 euro tag wasn't expensive, not when you consider most cocktails here are around EU10. It was a blast, and I highly recommend anyone who has the chance to give it a try. This sort of thing for a birthday would be a heap of fun, and probably dangerous as all hell!
You can find out more on ABQ's website.
Last Updated: January 22, 2019