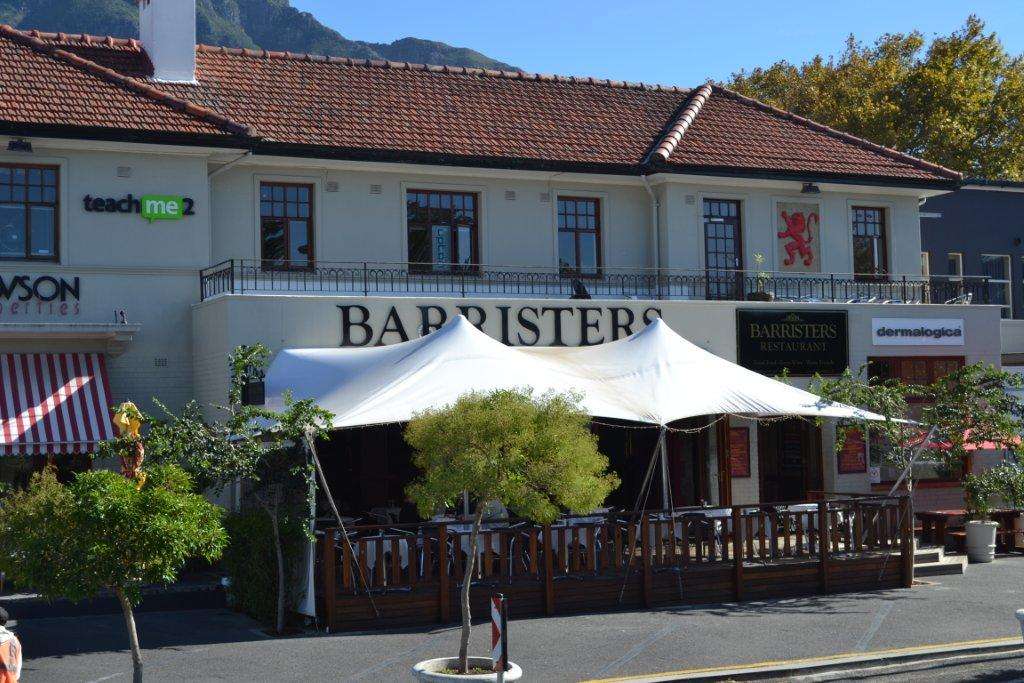 You know you are an old git when you have a spot in a pub that no one would dare sit in for fear of repercussions, and I am indeed an old git.
As a young child I used to see these old, bitter, bastards in the corner of pubs in England. They would sit with pints that were topped up at an alarming rate and judge everything. From the football that was just wasn't what it used to be to the cellphone patrons that were in their own world (a far happier one too). And thanks to Barristers, I now have my own spot. Many a Saturday afternoon have been spent in Barristers with my older brother moaning about the state of the world and how, if we were in charge, things would be much better. And for that I thank you Barristers, or should I say Lance Chandler who is the owner of this fine establishment and only regularly threatens to throw us out when we growl at small children. But don't let that put you off, we are, to a small extent, just another 'feature' that makes the place memorable.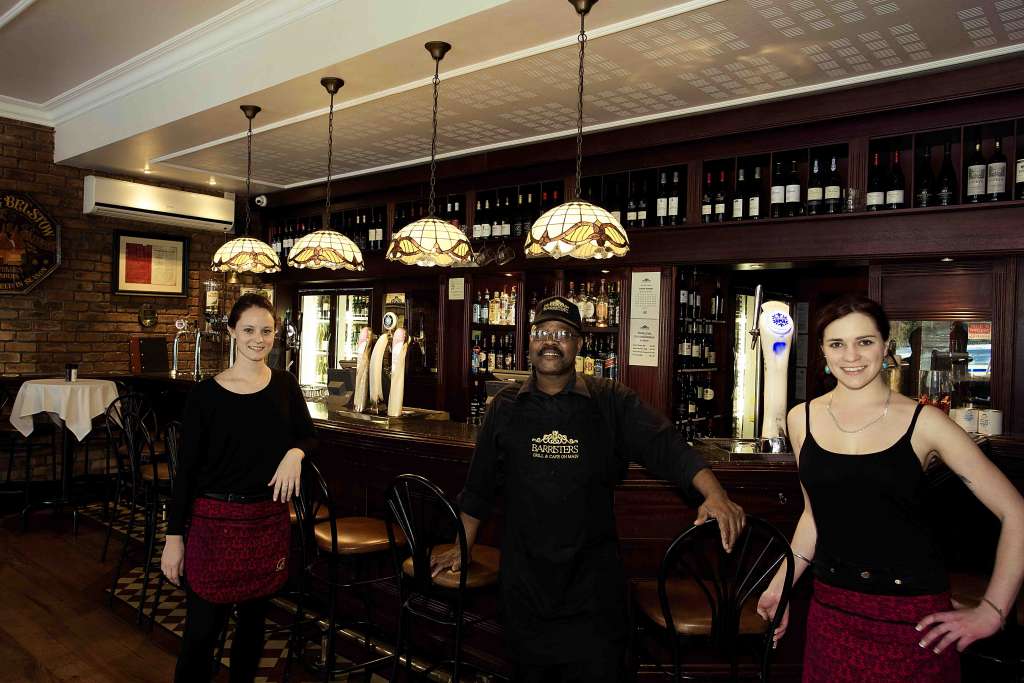 Unlike many pubs I have frequented at the completely legal age of 18 and not a day younger, Barristers is clean (no, really, the bathrooms are spotless), has a very friendly atmosphere (even when opposite teams are cheering at the large TV screens) and has food at very reasonable prices; a pub lunch will only set you back R65.
The portions are also pretty huge. Just try the chicken schnitzel and you'll see what I mean. Or try the steak, egg and chips (my favourite). Or the fish and chips, fish and stir fry, or fish and butternut and creamed spinach – unlike some places, Barristers allows you to ditch the chips for a range of healthier alternatives at no extra cost (like salad, rice, roast veg, stir-fry, etc).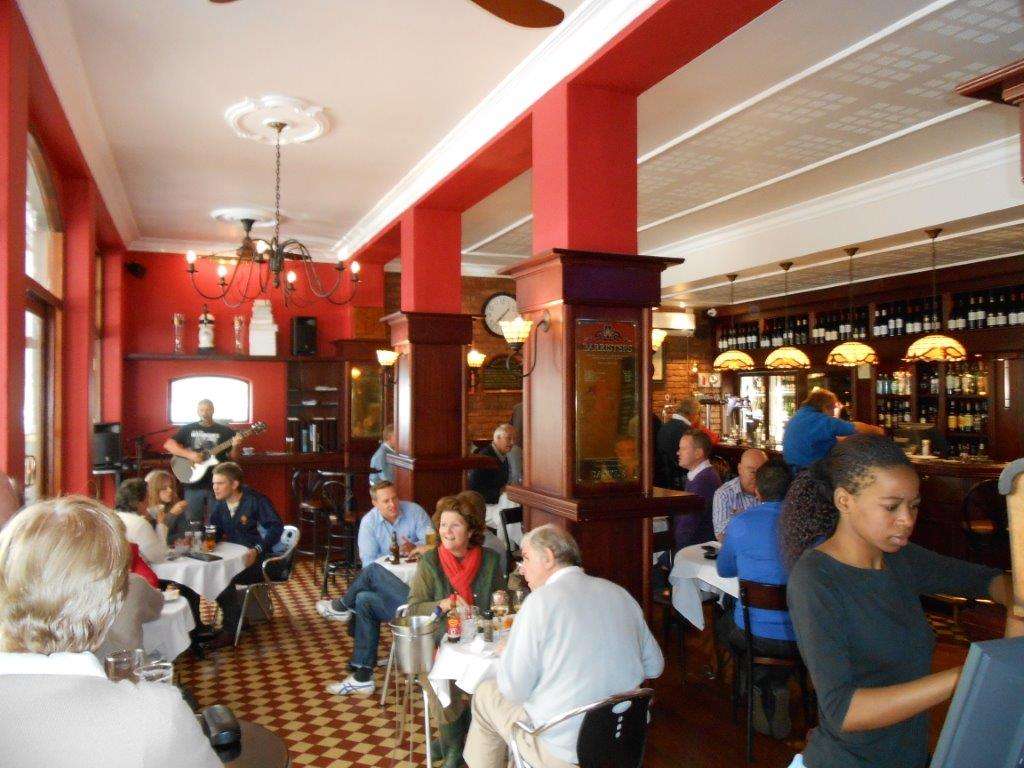 The restaurant is divided into two sections. The front is the less formal, open section that includes the bar. There is also an outside deck area if you want some fresh air which is very popular during the sunny summer days. You can't book outside space or at the bar front, so arrive early to guarantee a spot. Just bear in mind this can be quite a loud area due to sports and the more open, family friendly feel. This 'zone' also boasts a regular Jazz evening every Sunday.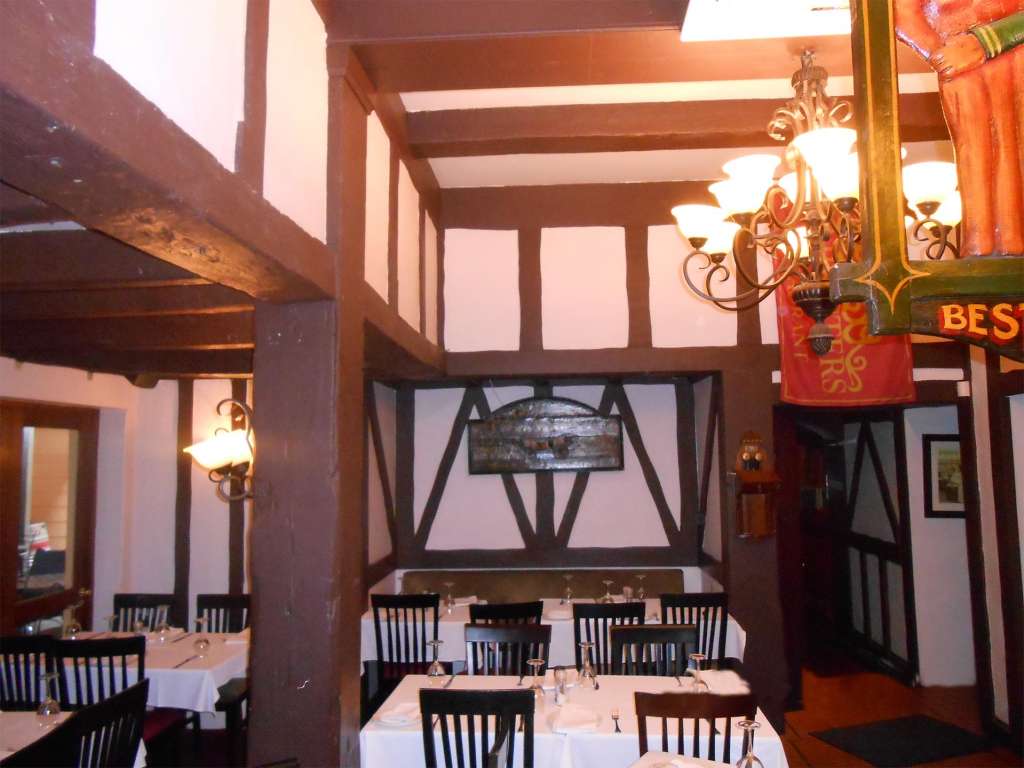 At the back it is quite different. Here we have a distinctly Tudor feel, with seated alcoves, hanging pub signs and a far less noisy space to enjoy the a la carte menu. When chatting with Lance he said he went for a distinct feel:
I wanted a bistro/pub in which business people met to transact (like the old coffee houses of London) and Barristers filled the criteria perfectly.
And that is what he has managed to achieve. Not only do they offer fantastic food – of which his favourite is the 200g fillet with Brandy Pepper sauce on the side with stir fry vegies, yum – but they offer over 110 wines! Not a bad range for a non-specialist restaurant.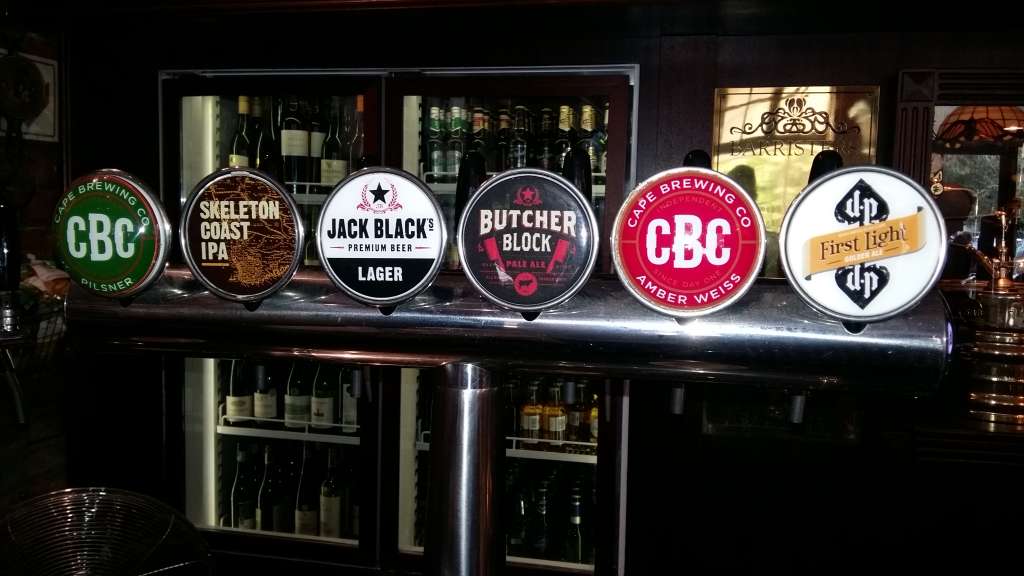 Of course I don't just go there for the company, but also the beer, of which there are plenty to choose from (more than just that image). Barristers also has a rather unique little get together on the first Friday of the month; the Newlands Brewery tour. You arrive at 9am, walk down to the brewery (which is 10 minutes away) do the tour for free, and then head back after for a free pint from a horse-drawn cart, pulling a keg of beer of course! There is also the option to have booked your lunch ahead of time which will be waiting for you when you arrive. A highly recommended experience (you even get a free beer mug).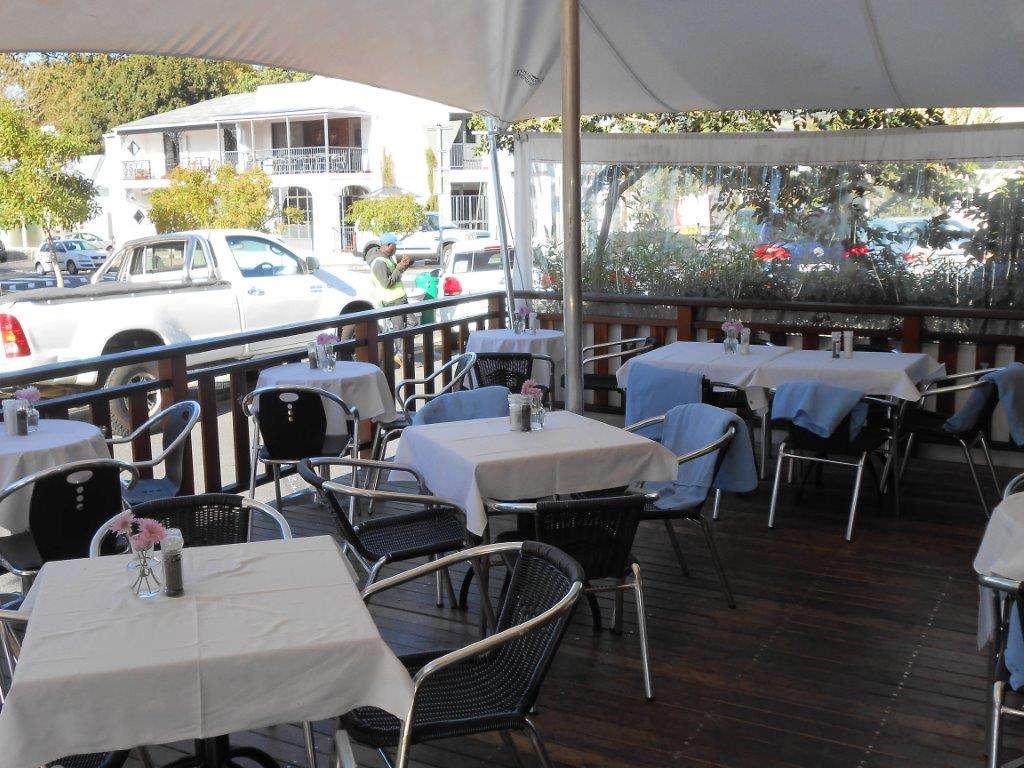 And Lance cannot stop building on the success. He is now just about to open a pizza oven just around the corner, but for take away food instead. I was quite surprised when I heard this as I've always thought of the place as a sit down and eat, not order and bugger off home. But he said he had thought about it for a while and actually was inspired by how things work overseas:
I like the USA fast casual restaurant concept and really wanted to try that here. Unfortunately the space we have is limited so it has morphed into a take-away (with delivery of course). We hope to service the office and home market with pizza, wraps, salads and rotisserie chicken, plus a good number of the Barristers favourites!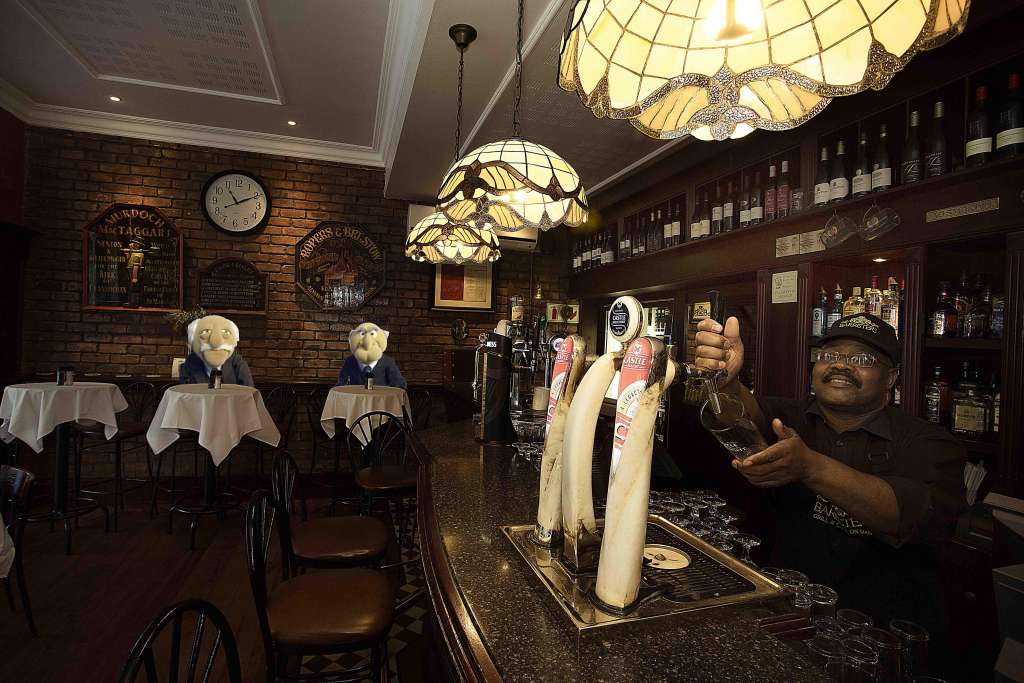 Barristers has been steadily growing for the past decade now due to its popularity. From the extension of the deck area, to the extended wine and food menu (and soon to be pizza oven), it's a place I can recommend without blinking. And hey, maybe you'll even bump into the grumpy old Muppets in their corner…
Atmosphere: Great. A place for everyone. From the more rowdy front section to the peaceful back.
Service: Really good. I don't say this often but the staff are one of the reasons I go there. They are polite, quick and offer good advice on what  to eat.
Food: Excellent. My favourite are the steaks.
Notes: There are a number of regulars who add a whole lot of character to the place. Also, it's great to have the boss do the rounds, welcome you and sometimes even offer you a tasting for free. Also, on Monday they have a BOGOF offer! (Buy one, get one free – not applicable to pub lunches). Check them our on their Facebook page
Address: Corner of Kildare and Main in Newlands
Telephone: 021 671 7907
Disclaimer: Although I have frequented Barristers for many a year, I was not paid for this review through cash or a free meal, because Lance is cheap with his regulars, right Roger?
The views and opinions expressed in this article are those of the author(s) and do not necessarily reflect the official policy or position of Critical Hit as an organisation.
Last Updated: January 21, 2017