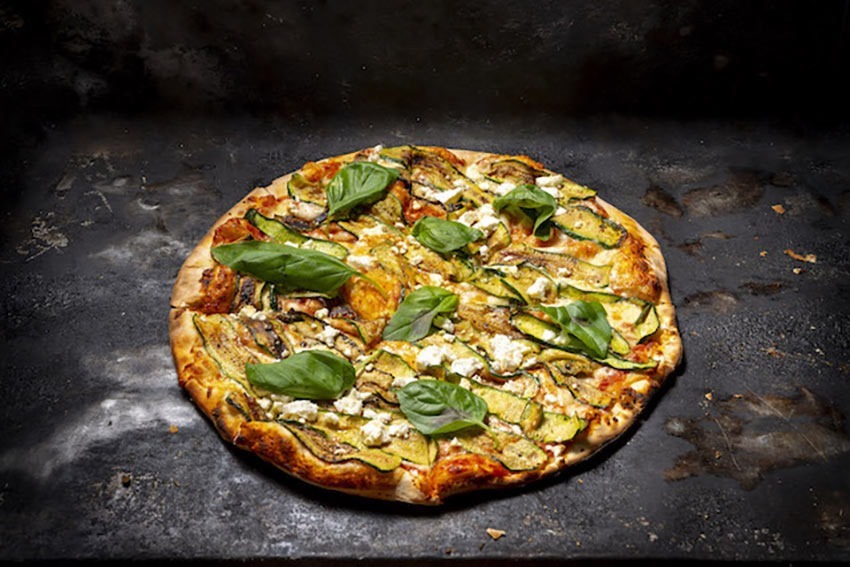 While Cannabis itself is still in a weird legal grey area, some of its constituent bits have become legal to own, use and sell. Notably, the non-psychoactive compound Cannabidiol is currently completely unscheduled, allowing just about anyone to sell the stuff.
While it won't get you high, it has many reported beneficial effects, including decreased anxiety, help with pain management and relief from insomnia – along with many other more spurious claims. I will say that my gran uses the stuff, and has seen mobility return to her arthritic fingers, so there's something to it. The stuff's now available in creams, lotions and extracts and just about anything else you can think of. Anyway, now you can get it on a pizza. For reasons.
Local pizza chain Col'Cacchio has teamed up with CBD purveyor africanpure to offer up pizzas topped with CBD oil.
Col'Cacchio has introduced two new pizzas to its menu that they reckon are "gourmet Cannabis inspired pizzas," called the Green Goddess and the Not-So-Plain Mary Jane. You'll be able to pick them up for R125 and R140 respectively.
"At Col'Cacchio, we have always aimed to be innovative with our menu offering and provide our loyal fan base with the latest health positive trends. We love to stay ahead of the curve and are extremely proud to be the first restaurant in SA to launch a Cannabis pizza and look forward to seeing old and new faces in our restaurants coming in to try this exciting new range," says Col'Cacchio co-founder Kinga Baranowska.
Well, okay then. I'm struggling to really get the point of this. CBD seems to work best over extended use, and while eating a pizza slathered with the stuff might relax you slightly, there's no real benefit. It's definitely not going to get anyone high – and the stuff doesn't really taste especially nice. It really just seems to be a bit of a gimmick, getting ahead of the inevitable curve that'll see CBD oils offered just about everywhere. Perhaps they're preparing for the inevitable future where bona fide weed will be offered on pizzas instead, letting them sell multiple pizzas to the same dude who just won't. stop. eating.
These new CBD pizzas are available right now at all Col'Cacchio branches except for the Halaal ones, and the one in Windhoek.
Last Updated: June 25, 2019