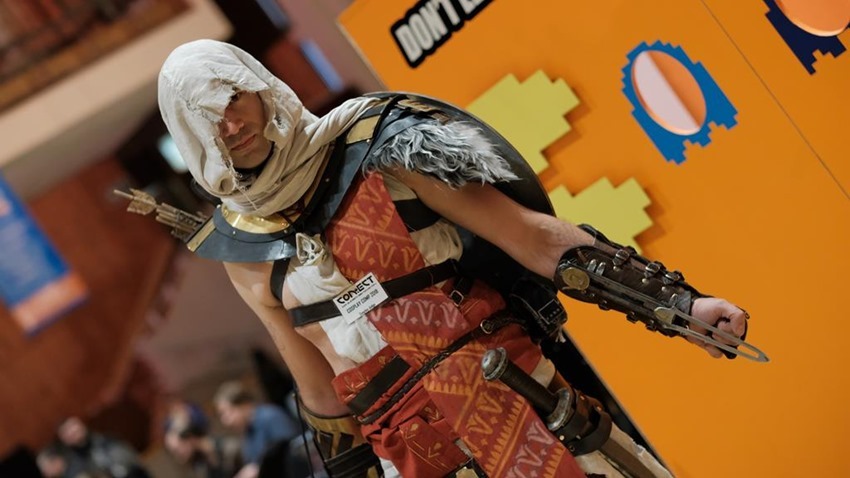 Cape Town has FanCon. Durban has ICON. Johannesburg has the upcoming Comic Con Africa as well as rAge. What does Port Elizabeth have then, for the local cosplayer who wants to strut their stuff? None other than Con.Nect, the friendly city's (WHO SAID THAT I''L F***ING THROAT-PUNCH THE PERSON RESPONSIBLE) annual get-together of pop culture fanatics who take their appreciation for films, anime and comics a step further.
Here's the fun thing about Con.Nect: The event has grown over the last couple of years, but it's still an intimate gathering of familiar faces and dedicated fans. What I like about Con.Nect when it comes to cosplay, is that it's typical of the PE attitude: Pretty much anything goes! There's no one-sided domination of cosplay styles on show, as Con.Nect sees everyone from anime fans to comic book geeks showing off their costumes, and still has time not only for custom creations but also for the next generation to get a chance under the spotlight.
This year was no different, as Saturday's cosplay masquerade brought out a definite increase in the quality of costumes. From a Knightmare Batman who looked ready to take down hordes of parademons to the best damn Assassin's Creed cosplay around, Con.Nect's culture of costumes and fandom was on point. Here's a gallery of the cosplay masquerade, which was outstanding:
A big thanks to FujiFilm South Africa for loaning me the camera, which I used for all of the photos above. Next year, I'm going to figure out some way to not only be in costume, but figure out how to take photos as well for Con.Nect 2019. My home city is growing its cosplay scene beautifully!
Last Updated: August 7, 2018