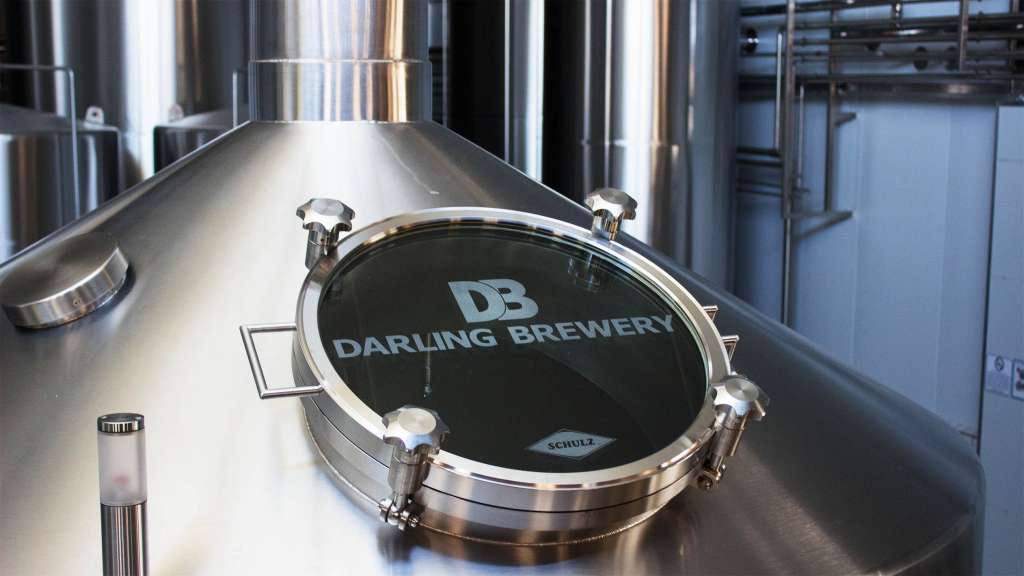 Beer! Maker and destroyer of civilization! I think beer comes in two forms. There is the beer people drink to just get drunk. You know, the beer that is cheap, tastes okay(ish) and is drunk simply to lower your hand-eye coordination and inhibitions. Then there is the other beer. Beer that has guts. Beer that talks to you in whispers of spices and promises. Beer that is drunk for its taste and body and experience. You can find many of these at Darling Brewery. In, um, Darling.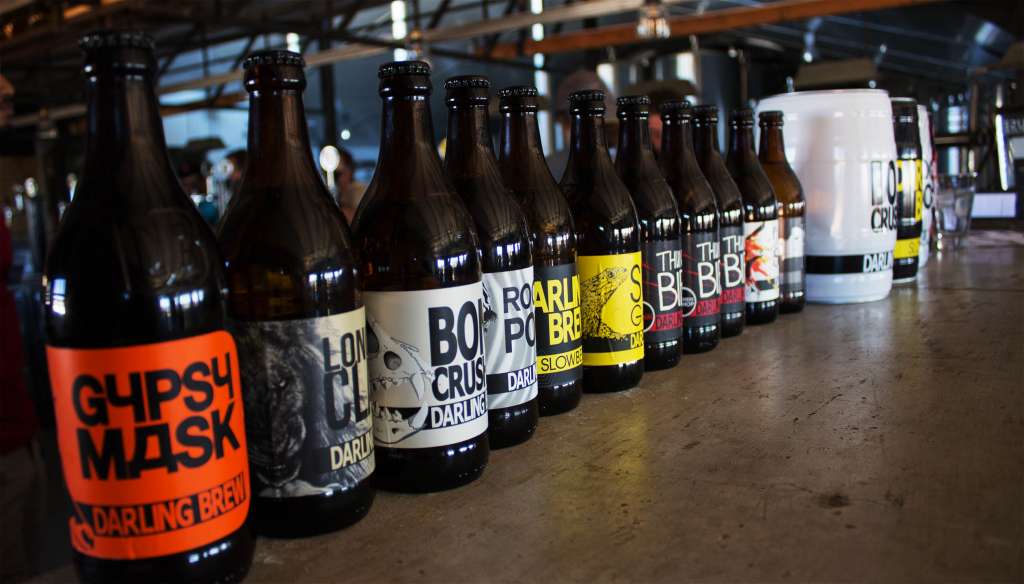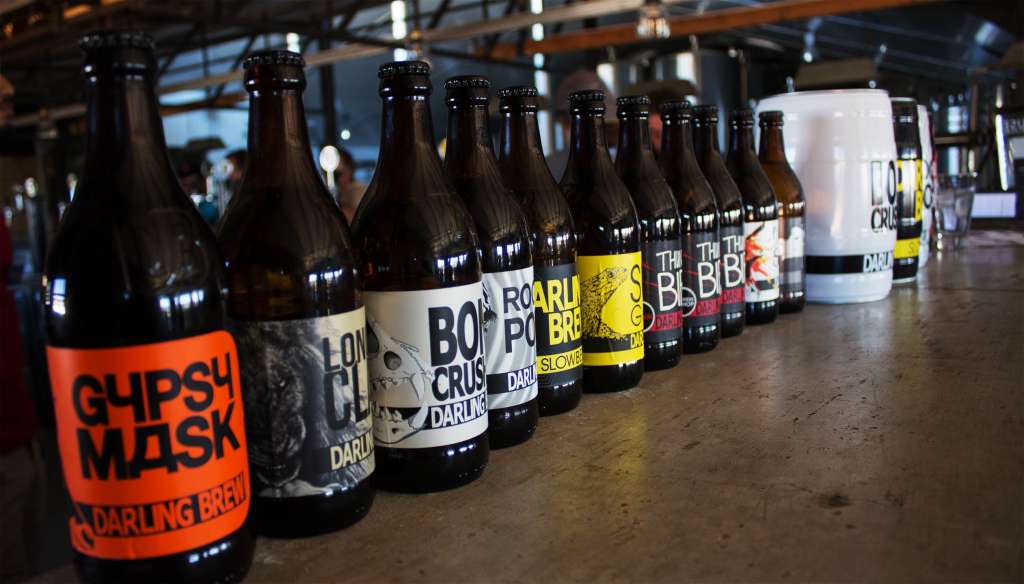 Darling Brewery is located in the small town of Darling, which is 80 kms outside of Cape Town, and even though my father has lived there for years (in the town, not in the brewery) I never knew about it. I knew there must be a Darling brewery somewhere, they make beer after all. What I didn't know was that you could visit the brewery and enjoy a tasting session that knocks the socks off many wine tasting farms.
Darling Brewery have been microbrewing craft beers since 2010 and now many of their beers can be found at your local bottle store. I must say though that in order to fully appreciate their beers, tap is far superior to drinking from a bottle… and that's exactly what I did, just for you readers. They make 15 different beers, some of which are seasonal and others only on tap – so not available in bottled form. For example the 'Warlord' is only available from the keg, which is just as well. Sitting at 9% vol, going through a six pack with your mates will only lead to bad situations. By the way, it is very nice (my sister couldn't get enough of it).
So what beers are available you ask? Have a look:
I tried most of these and the difference between them is staggering. The Valentines Beer was lovely, with tart pomegranate hues across the board. It was like a cross between a cider and an alcopop – odd, but very refreshing. Next up for me was the Bloody Serpent. With honey and spices it was a strange combination but rather delightful. It is also the first 'carbon neutral' beer in South Africa. Emissions produced during production are offset by contributions to the Kariba Redd+ Project in Zimbabwe. Darling Brewery has the dream of being the first carbon neutral brewery, which is something we can all commend them for.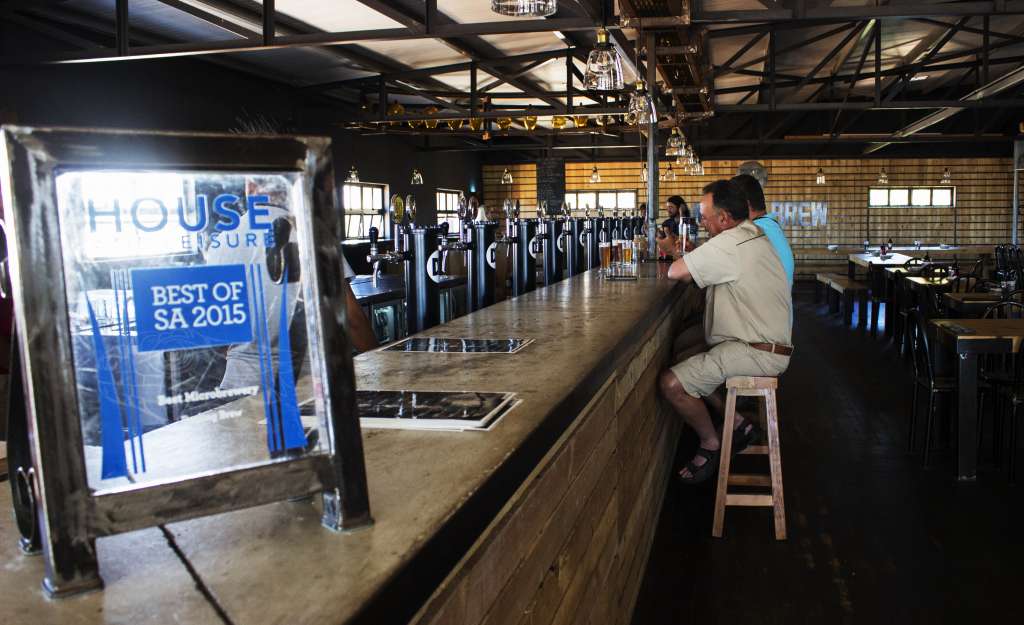 You can choose to enjoy your tasting either at the bar, which is pretty awesome or at one of the many tables (if they are not already booked, many were while I was there). Of course you need some guidance when sipping on your 100ml glasses (each only R10).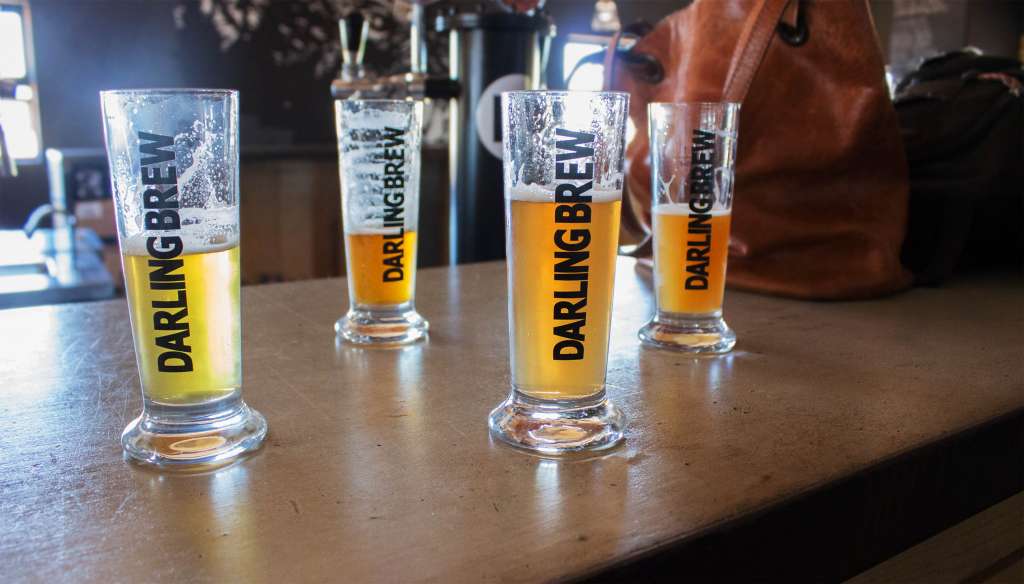 Today we had Darryn take on the role of beer sommelier. He gave us tons information and useful suggestions on what we might try and was extremely polite and helpful, as were all the staff. Thanks Darryn!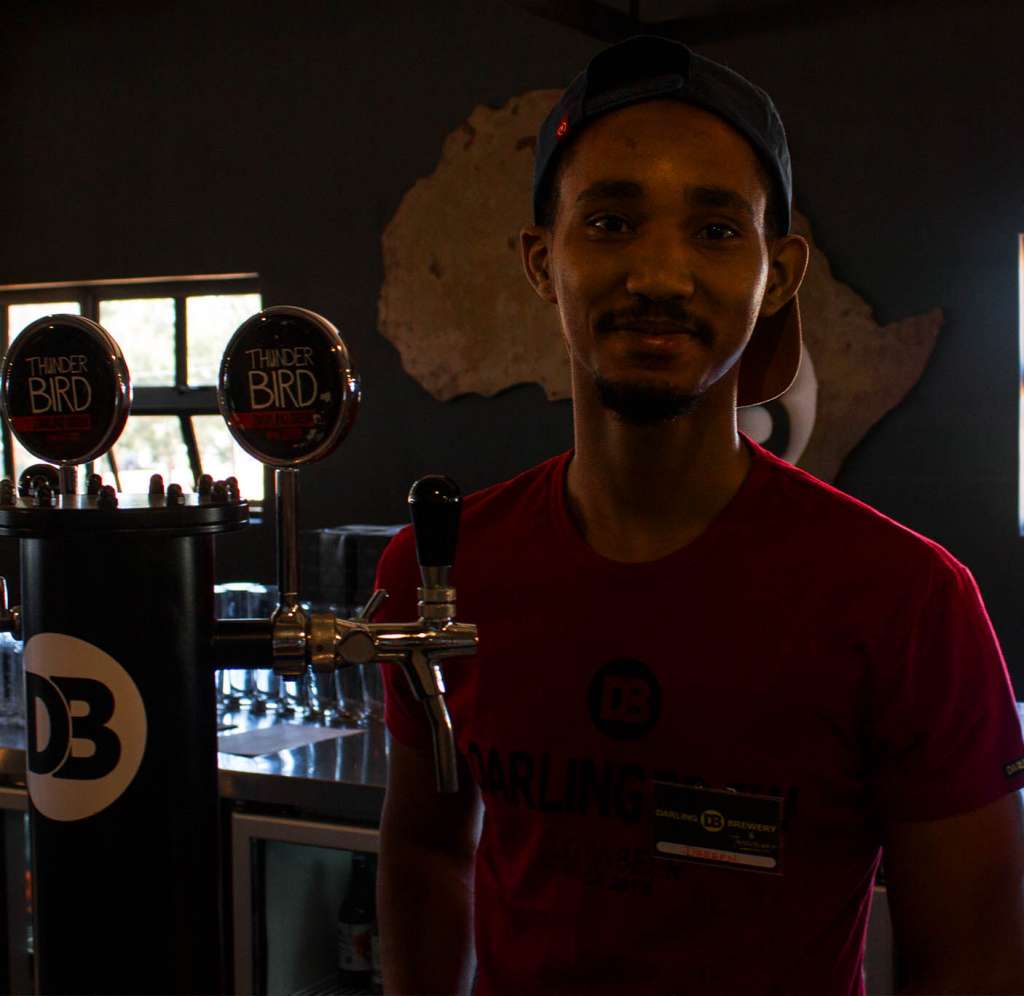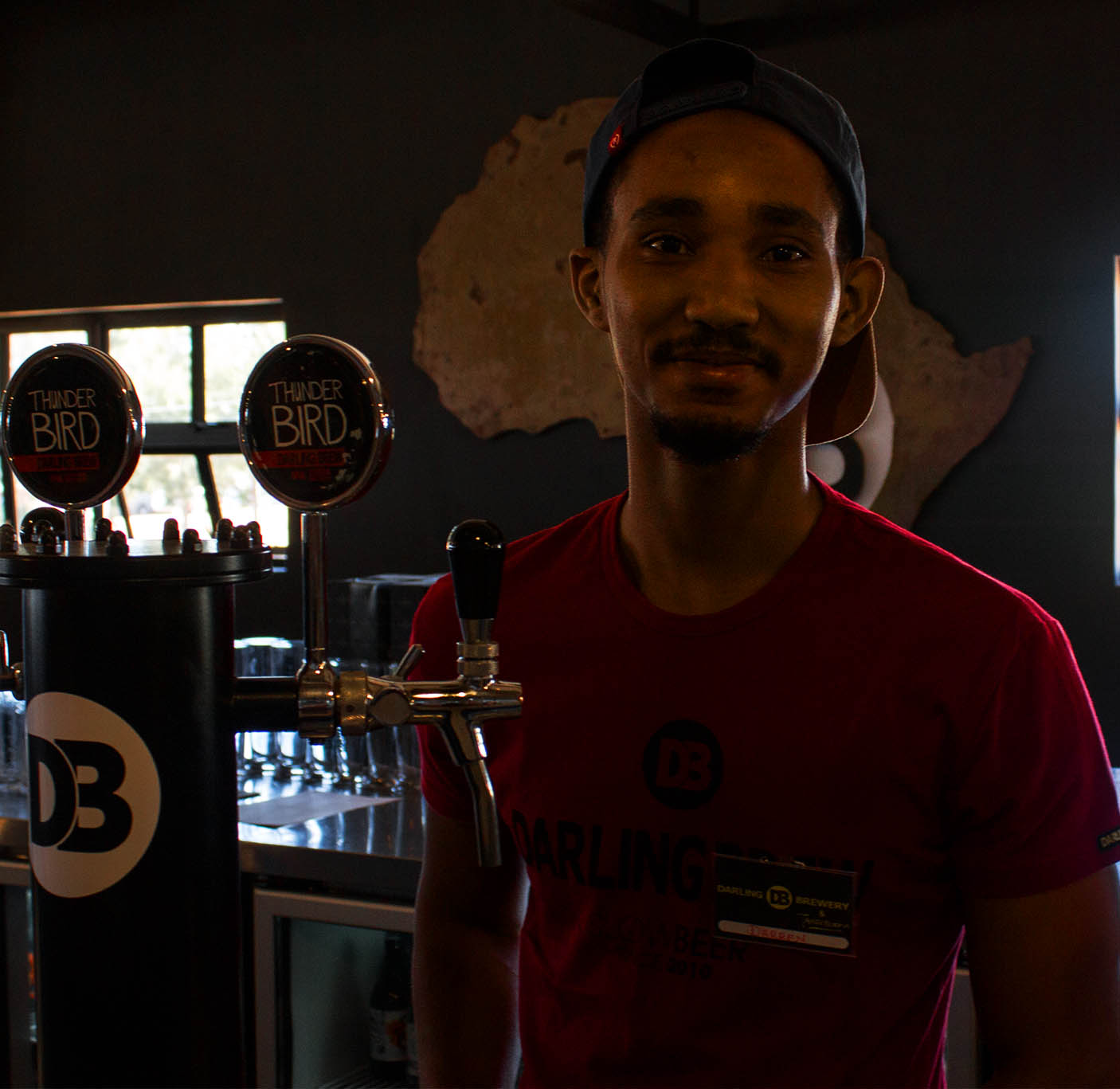 I had to decide on whether I was going to write this for a rather obvious reason: crowds. I left just before lunch on a Sunday and the place was packing up. I can only imagine if there was more advertising done that it may turn into some over-visited brewery. However, I hope that its locale offers it some level of protection.
I honestly recommend spending an afternoon at the Darling Brewery. It is beautiful, has a fantastic atmosphere and some great beers! Also, you can book tours around the facility, which is what I'll do next time I am up there.
Have you been to Darling Brewers? What is your favourite beer?
Atmosphere: Fun. With tastings, it always is!
Service: We sat at the bar which means we had Darryn on hand to help us within seconds. I am sure it gets busy but I can't imagine it getting to the point where the service is bad, not with what appeared to be very well trained staff.
Food: They do have a kitchen but I didn't get to try any food. Will fix that soon though.
Notes: The beer is great, just make sure you have a designated driver. Do not drink and drive.
TASTEROOM OPERATING HOURS
Monday: Closed
Tuesday – Thursday: 9am – 5pm
Friday: 10am – 9pmSaturday: 9am – 5pm
Sunday: 10am – 4pm
Kitchen closes 1 hour before closing time
Bookings highly recommended
Contact Tasteroom : 021 286 1099 or email tasteroom@darlingbrew.co.za
Last Updated: January 31, 2017