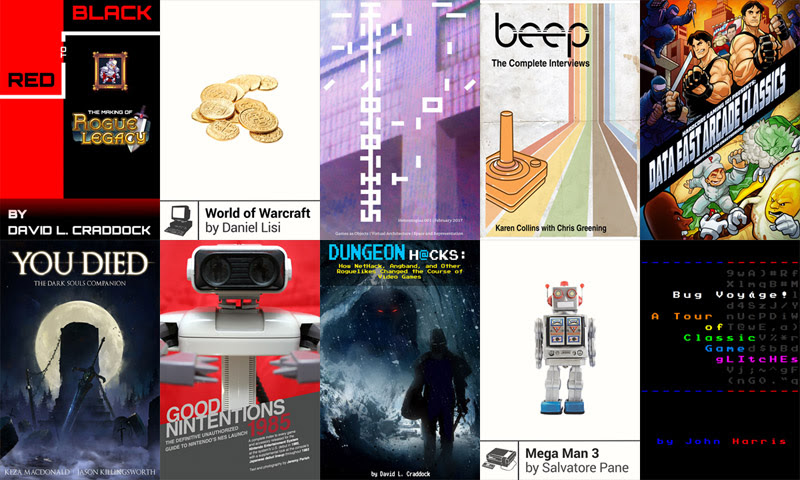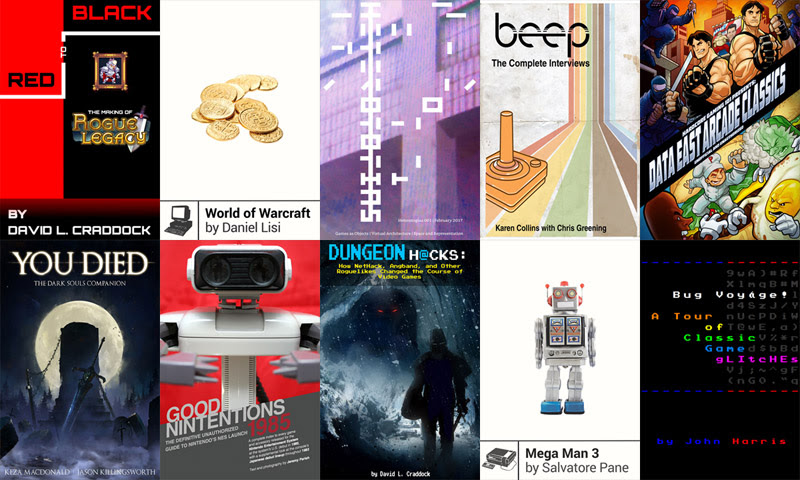 You probably wouldn't be at Critical Hit if you didn't have at least a passing interest in gaming, but how about interest in the history of gaming? The Rogue Souls Bundle from StoryBundle could scratch that itch for you with this selection of indie titles that covers a wide array of gaming history. Dark Souls, World of Warcraft, Rogue, and more all get their moment in the spotlight.
As always the books are DRM-free and in both .epub and .mobi formats for your convenience, here's what five of your hard-earned dollars will get you:
Beep – The Complete Interviews by Karen Collins
Boss Fight Books: World of Warcraft by Daniel Lisi
Heterotopias 001 by Gareth Damian Martin
Red to Black – The Making of Rogue Legacy by David L. Craddock
Ponying up a further $10, making $15, will unlock the real meat of the bundle:
Bug Voyáge! (

StoryBundle

Exclusive!) by John Harris
You Died: The Unofficial Dark Souls Companion by Keza MacDonald and Jason Killingsworth
Dungeon Hacks by David L. Craddock
Boss Fight Books: Mega Man 3 by Salvatore Pane
HG101 Presents: Data East Arcade Classics by Kurt Kalata
Good Nintentions 1985 by Jeremy Parish
All-in-all this looks like a good bundle for people who're interested in the story behind the games, or in the case of Dark Souls – having an actual story (kidding!). Proceeds from the bundle will also go to support the Video Game History Foundation which is a charity dedicated to preserving the history of video games, which in retrospect is rather obvious from its name.
What do you think, do any of these titles interest you?
Last Updated: April 7, 2017