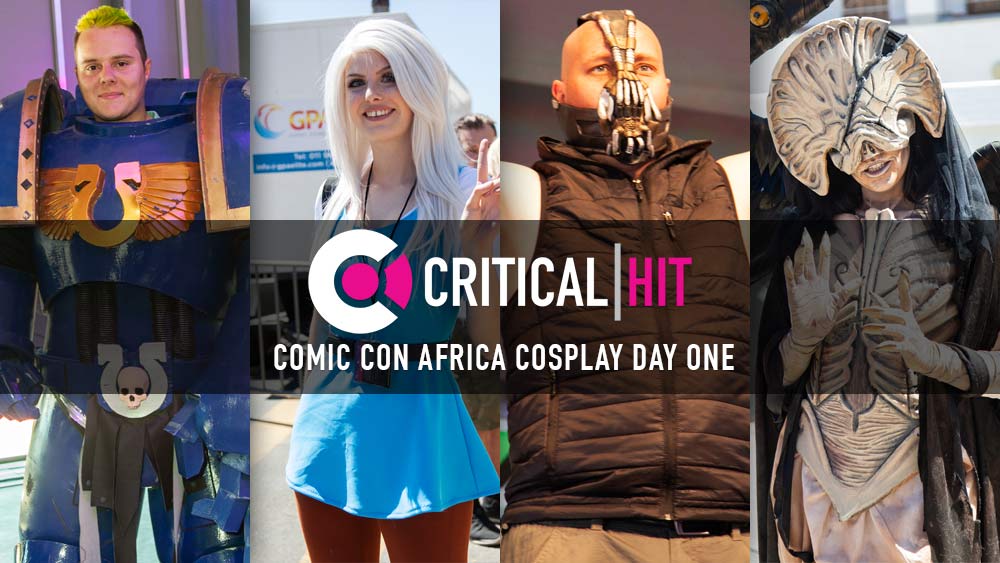 They came.
They saw.
They kicked some cosplay ass!
Comic Con Africa wasn't just a showcase of geek culture running wilder than Hulkamania, it was the weekend where South Africa's cosplay community came together in a massive showcase of talent, character and passion. It didn't matter what your specific interest was or even how obscure it may have been, because Comic Con Africa was a space to strut your stuff and wear your love on your sleeve. Sometimes even literally.
Heck, you didn't even need to be a regular cosplayer. If you grabbed something to wear from a party shop and donned it minutes before in the parking lot? You were one of us. In fact, it was the people who weren't in cosplay that stuck out. I only got suited up on the Saturday, but Friday was already buzzing with a motley crew of amazing cosplayers.
There was an amazing Angel of Death straight out of Hellboy 2: The Golden Army, an incredible Princess Tiabeanie who looked like she stepped straight out of Disenchantment and a Bane who looked like he could snap my spine in half with ease. Noelle could be found at the Shadow of the Tomb Raider stand in her new game accurate threads, Tracy's Kim Possible outfit earned her the mother of all tans (I'd crack a joke but that would be Kimmature) and the casual cosplay contest was an absolute blast!
Quick tip to anyone entering one of these: Guys, take the spotlight. It doesn't matter what you're wearing, so long as you flaunt it on the stage for a few seconds. No need to run across the stage when your name is called! Anyway, thanks to Leigh Benson, we got plenty of photos from day one to share. If you like what you see (and I mean why wouldn't you?), go give her some love on her website. She's pretty much the only person you'd want covering your events:
General cosplay
Cosplay fan competition
That's just day one. Wait until you see what days deux and trois had to offer.
Last Updated: September 18, 2018