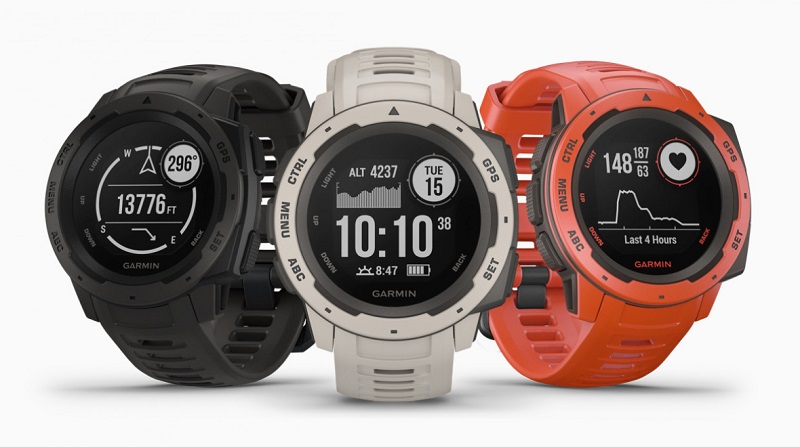 As a fitness fanatic, I love my Garmin watch. While most of the world chases after Apple Watches and Galaxy smartwatches, people who are a little more serious about fitness tend to prefer the less fancy but more fitness-oriented brands like Garmin, Fitbit, Polar and Suunto. And there is a good reason for this too, while they may not always have the features of the other smartwatches, their more specialised focus appeals to people who take their running or cycling seriously with more accurate fitness and tracking apps, better battery life and a little more ruggedness that can survive the nasty falls and knocks that will inevitably occur along the way. I swear those cat eyes can jump out of nowhere sometimes.
However, as rugged as these watches can be, they are still perhaps a little too fragile to the hard-core outdoor enthusiast who needs something a little tougher to handle their off-road exploits. In other words, most Cape Town runners and mountain bikers. Which is why Garmin has revealed a new line of Fitness trackers titled Instinct – which is designed to handle the most perilous of falls and knocks while also appealing to those who like to be off the beaten track for extended periods of times.
Built on the foundations of Garmin's popular Fenix range (though with a less impressive display), the Instinct comes with many of the same features that make it suitable for a variety of sports as well as the same altimeters and compass that make it useful for hiking. What makes the Instinct different is that it is built to military standards for thermal, shock, and water resistance which sees it being a lot more robust and scratch resistant than any of their previous models. Considering its military-grade it should be able to survive your average bomb too, though I would prefer never to attempt to test that.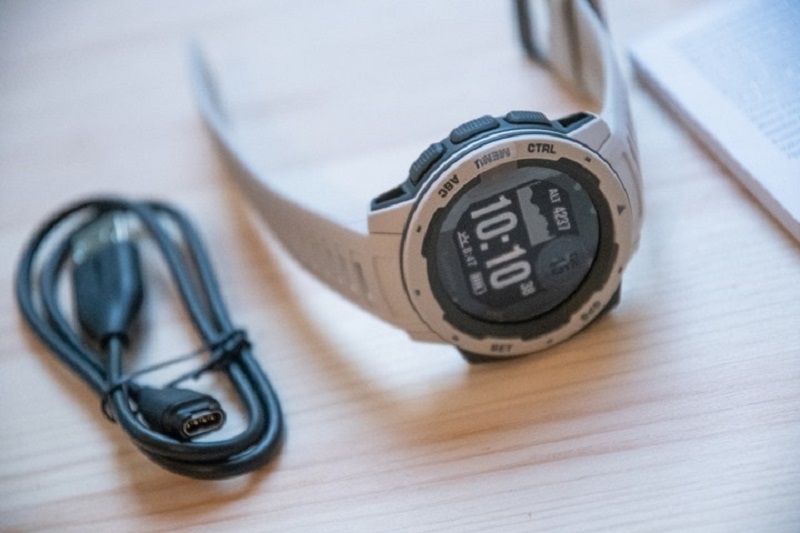 The Instinct achieves this through a fibre reinforced polymer case and silicon band that is said to be chemically strengthened to handle all manner of knocks. Along with its robust exterior, the Instinct also features integration with multiple global navigation satellite systems (GPS, GLONASS and Galileo) which allows it to track you in even the most remote of locations. Finally a watch that will know PE actually exists.
No outdoor device like this would be complete though if it weren't able to allow you to be outdoors for extended periods of time and so the device will feature a battery life of up to 14 days when in smartwatch mode, up to 16 hours in GPS mode, and up to 40 hours in UltraTrac mode, which periodically turns off GPS to save battery power. It's not a massive improvement, as this battery life matches that of the Fenix range, but the additional tracking abilities will certainly make the UltraTrac mode a little more useful than it currently is.
The phone will feature the standard Garmin OS which has become quite configurable and adaptable as well as compatibility with the growing number of existing Garmin apps and syncing with all top mobile device brands. The Garmin Instinct is available in three colours Graphite, Tundra, and Flame Red and retailing in South Africa already for around R4500. A price that is certainly affordable and makes it cheaper than their more exclusive Fenix range
Last Updated: October 15, 2018