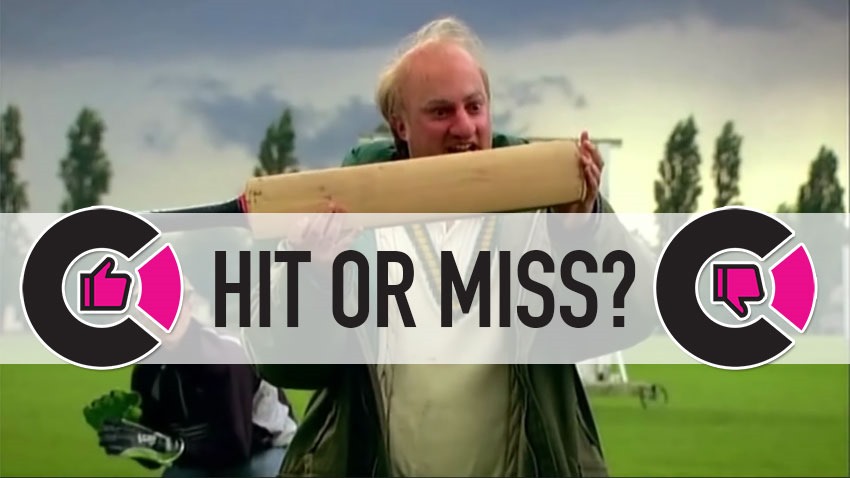 Wait, what sports? From a guy whose name rhymes with Sharon and has the hand-eye co-ordination of a blind coma patient? Yes dammit, sports. Now I may not have any idea who the current national team captain is or what LBW means, but I do know that I can easily sit down and enjoy a rapid-fire game of cricket where each side has a mere 20 overs to play.
I've found myself at St Georges Park several times watching while the crowd favourite brass band spun some sweet tunes to get the atmosphere headed towards a fever pitch of excitement. And it works. There's just something about T20 cricket that is fun and catchy. This idea that every blow with the piece of a wood that is oddly narrow yet wide has to result in a six.
It's also far, far superior to your regular test cricket, a week-long event of guys standing around in white clothes as the runs trickle in. Sweet Don Bradman that is just cricket at its worst when compared to some fresh T20 innings. Boring, tedious and time-consuming stuff that's about as exciting as a slideshow of your relative's vacation to Bloemfontein. Or is it? Is T20 ruining the game, or is a more limited format more appealing to you in a world where you have less time to dedicate towards leisure activities?
Is T20 cricket just a better version of an otherwise stuffy game that only appeals to purists and the stiffest of upper lips? Or is a regular one-day international of 50 overs still the perfect middle-ground? Sound off below and let us know.
The views and opinions expressed in this article are those of the author(s) and do not necessarily reflect the official policy or position of Critical Hit as an organisation.
Last Updated: February 17, 2017