Winter is coming – in the Southern hemisphere at least – and that means its time to stock up on some reading material for those cold nights where all you want to do is snuggle up in bed with a good book. Fortunately both Humble Bundle and StoryBundle have foreseen this need and have recently each released a new book bundle for your reading pleasure.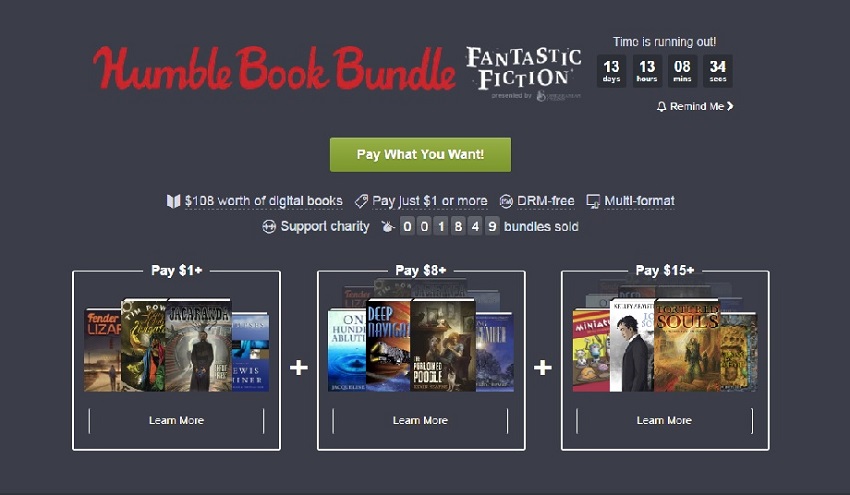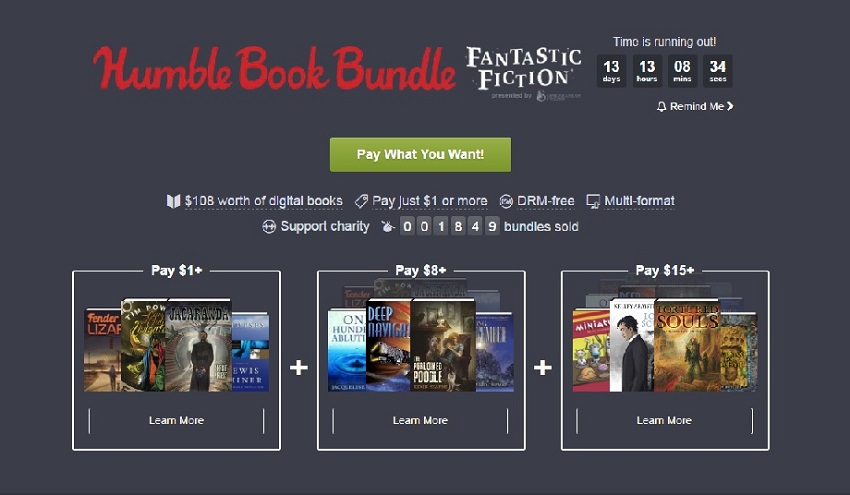 In addition to the latest Valiant Comics bundle that Darryn told us about, Humble Bundle have also released a new book bundle – Fantastic Fiction presented by Subterranean Press. There's nothing underground about some of the authors in this collection of novellas and short story anthologies as it includes works from John Scalzi, Clive Barker, Cherie Priest and Alastair Reynolds to name a few.
As is normal for Humble Bundle this bundle consists of three tiers. A single George Washington, or $1, will get you:
Fender Lizards – Joe R. Lansdale
Down and Out in Purgatory – Tim Powers
Chip in another seven, making $8, and you'll also receive:
Pony up $15 and in addition to all the above you'll also unlock:
That's a very solid collection of shorter works from some well known authors, covering a broad range of science fiction and fantasy topics and tastes.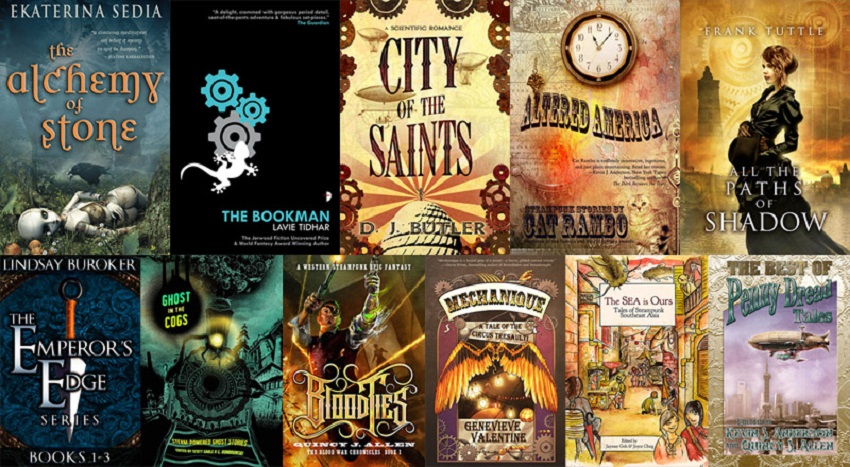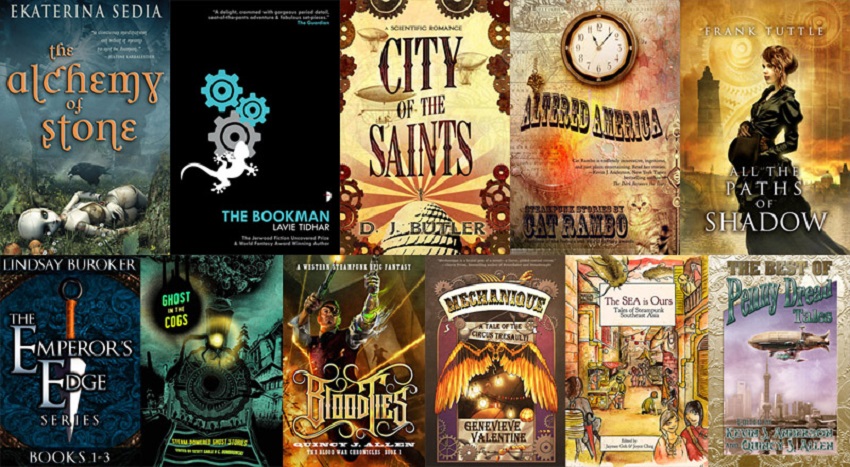 Over on the StoryBundle side they're offering the The Steampunk Bundle that's curated by Cat Rambo – former co-editor of Fantasy Magazine and current president of the Science Fiction and Fantasy Writers of America (SFWA), and a steampunk author herself. She's pulled together a diverse collection of indie novels and anthologies all fitting together into the Steampunk genre like clockwork.
The bundle consists of two tiers and for the minimum purchase of $5 you'll receive:
The Alchemy of Stone – Ekaterina Sedia
City of the Saints – D.J. Butler
Altered America: Steampunk Stories – Cat Rambo
All the Paths of Shadow – Frank Tuttle
The Bookman – Lavie Tidhar
Paying $15 will also earn you the following in addition to the above:
Mechanique – Genevieve Valentine
Best of Penny Dread Tales – edited by Kevin J. Anderson and Quincy J. Allen
The Emperor's Edge Series: Books 1-3 – Lindsay Buroker
Blood Ties – Quincy J. Allen
Ghost in the Cogs – edited by Scott Gable & C. Dombrowski
The SEA Is Ours – Tales of Steampunk Southeast Asia – Jaymee Goh and Joyce Chng
It may not be as extensive a list as the Humble Bundle, but it looks a good deal for Steampunk fans.
And there you have it – two great bundles of reading material that'll keep you warm at night. Interested in picking either, or both, of those up?
Last Updated: February 16, 2017