Last weekend's ICON 2017 marked the 25th anniversary of South Africa's longest-running comics, gaming and popular culture convention. It was also the second year that the Johannesburg con took place in its "levelled up" form at Gallagher Estate.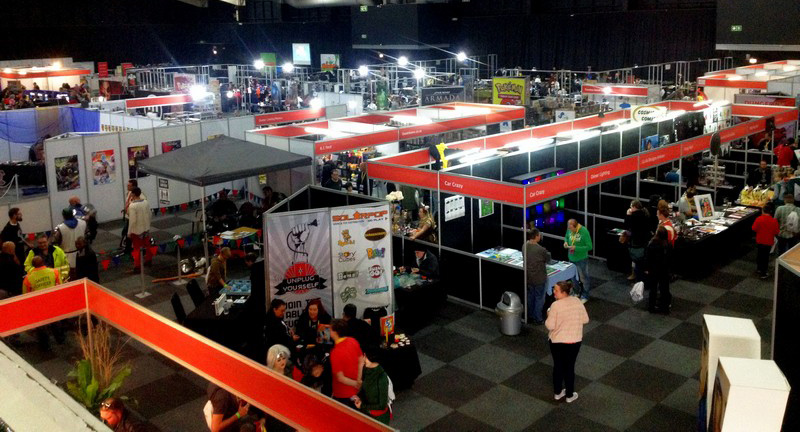 Substantially bigger and slicker than during its Jabula Rec Centre days, ICON 2017 was pretty much a living, breathing geek Pinterest board. There was pen-and-paper role-playing, knight fighting, cosplay, cartoons, live comedy, video games, panel discussions, stacks and stacks of board games, miniatures painting, movie previews, a superheroic blood donation drive, a million Funko Pops to buy, dodgy dogs, dressed-up dogs and, erm, snakes. And that actually isn't close to listing everything on offer.
Perhaps you've already read our post-con thoughts on ICON 2017? Or checked out our ICON 2017 cosplay showcase, with all the winners of this year's contest, and a big fat gallery of cosplay pics?
Then again, maybe you're feeling a little bit lazy. These five-day, post-long-weekend work weeks are a killer. Critical Hit still has you covered, with a video recap from this year's con. Here's some footage from ICON 2017, giving you a better sense of the event's scope, as well as its sights and sounds. Included in the video you'll also find my and Tracy's day-by-day reflections on this year's ICON. You know, just in case you wanted to hear about brutal Settlers of Catan injuries, the crack cocaine that is recognition while cosplaying – and our gratitude that we weren't the Critical Hit reps fighting our way across the E3 floor.
And that's a wrap on our ICON 2017 coverage.
Apart from Cape Town's EGE (Electronics & Gaming Expo) at the end of July, the next big geek-of-all-trades event on the South African calendar is rAge in October. See you on the Dome floor in Joburg then.
Last Updated: June 22, 2017