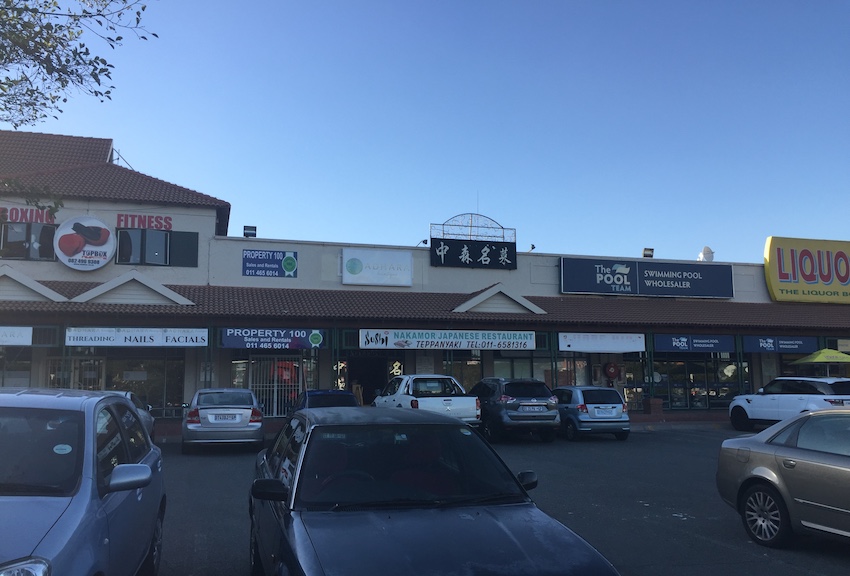 The Oatmeal has a comic about Asian food in big cities compared to small towns – in a big city, you can actually have distinct restaurants for the various cuisines as compared to smaller locales that merge them into one awful abomination of "asian fusion". Coming from New York, I often saw the Joburg approach to Asian cuisine as the small town vibe – Chinese food restaurants might serve average sushi, and maybe you'll find a place with decent miso soup as well, but most of the time it's a weird fusion that disappoints everyone. As a lifelong fan of Japanese food, I decided to go on a quest for a restaurant that served authentic Japanese fare. Nakamori is such a restaurant.
Let's be clear, this restaurant looks awful from the outside. It's in the same shopping center as a McDonalds, is surrounded by a boxing school, a car dealership and a Liquor City. The ambiance doesn't really get much better inside, with plain, worn wooden tables and chairs. There's a bit of decor on the walls, but Nakamori truly doesn't look like it will be worthwhile… until you order the food.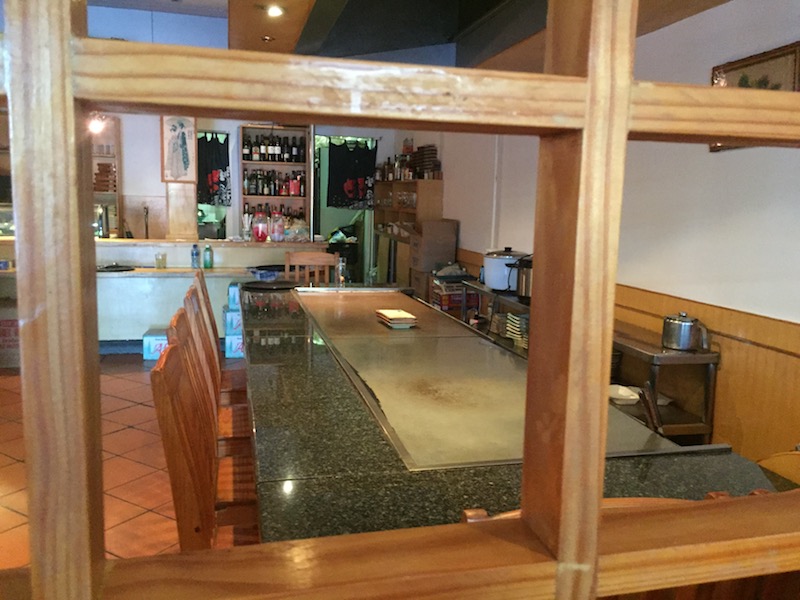 The first time we went, we started our meal with some eel and tempura prawn sushi, as well as chicken Yakitori. The sushi is so generous, with way more filling than rice. It is fresh and has just the right balance of umami. The chicken was soft and succulent, incredibly flavorful. Then our mains arrived, and I was sold – I got an enormous bowl of udon in broth along with a great selection of tempura, while my dining companion had the katsudon donburi – pork with rice that was tender and delicious.
Figuring that anyone can pull off a good meal once, we returned on a different day of the week and tried again. Once more we got that eel maki (so very good) and this time a different california roll. Again, it was very fresh and beautifully prepared. The same goes for the beef teriyaki starter and the beef fillet teppanyaki. We had to order fried rice as the main didn't come with any starch, but the portion was perfect for sharing. I tried a salmon teppanyaki, and I wasn't as impressed with it. It was delicate and lovely, but compared to the truly sensational tempura udon, I just wasn't blown away.
What makes Nakamori so impressive if just how well-priced the meals were. Normally, a good meal at a Japanese restaurant can set you back a ridiculous amount of money. Nakamori is really reasonable with their prices, making them an easy choice for sushi or cooked food. Before adding in tip, but including our drinks, both of those meals were around R300.
The service if you sit in the restaurant is excellent – the managers attend to the tables and they are attentive and knowledgable without ever becoming overbearing. That said, with the lack of ambiance, and the fact that the entire menu is available as takeaway, I think I will probably just use them as a food provider, opting to order the udon, sushi or katsudon to take home instead of eating in.
Atmosphere: Pretty much non-existent. At least it's quiet, though.
Service: Wonderful. Attentive without hovering too much, as well as knowledgable if you have any questions about the food.
Food: Fantastic. Authentic, fresh and absolutely delicious.
Address: The Waterford Shopping Centre, Corner Witkoppen Road & Nerine Drive, Fourways
Contact number: 011 6581319
Opening Times: 7 days a week, 12-3pm and 5-10pm.
Last Updated: January 19, 2017