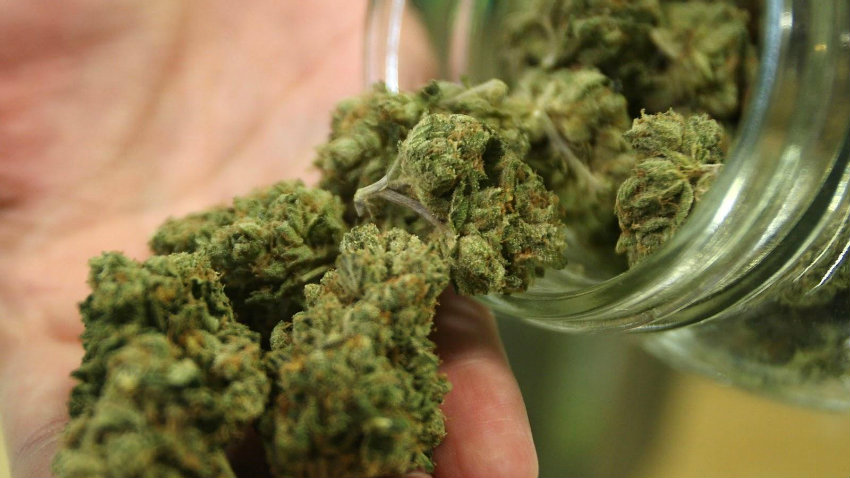 Marijuana. Dagga. Cannabis. Weed. Pot. Ganga. Whatever you call it, it's a hotly debated substance lately. The Netherlands was the first country to legalise it, leading to drug tourism and a surge in visitors not just to their "coffee shops" but also the nearby donner and pizza places. But now attitudes are changing worldwide, with numerous states in the US legalising medicinal and recreational use. On a day when many South Africans wish they could forget everything that's happening in the country, it appears that it's now legally possible to do so.
The Western Cape High Court handed down a landmark ruling today, declaring that bans on the usage of dagga by adults in private homes are unconstitutional. The ruling allows for possession, cultivation and use of cannabis at home for private use, which also means that Parliament must change sections of the Drug Trafficking Act and the Medicines Control Act in the next 24 months.
The successful application to decriminalise dagga was driven by Dagga Party leader Jeremy Acton and Rastafarian Garreth Prince who argued on December 13 and 14 last year for the decriminalisation of the herb.
[…] They submitted that the laws prohibiting dagga use are unfair, discriminatory, outdated, and applied disproportionately to black users.

The two have been helping people arrested for possession of dagga by obtaining a stay of prosecution, pending the outcome of their application.

Prince was arrested for possession of dagga in 1989, while a law student at the University of the Western Cape.

He paid a R60 fine and thought that was the end of it. When he graduated and applied to the Cape Bar to be admitted as an attorney, he was rejected because of the dagga conviction, and because he refused to apologise for it.

To Prince, using dagga was a religious choice as a Rastafarian. He unsuccessfully brought an application to the Constitutional Court to have it decriminalised for religious purposes.
This is big news for South Africans of all walks of life. While this decriminalized religious practices for Rastafarians, it also can help numerous people with medical woes that can be helped with dagga. I personally know people who have benefitted from the use of cannabis oil or smoking of weed for everything from anxiety to overcoming side effects of cancer treatments. Now, we can all be a little happier in our own homes.
Last Updated: March 31, 2017