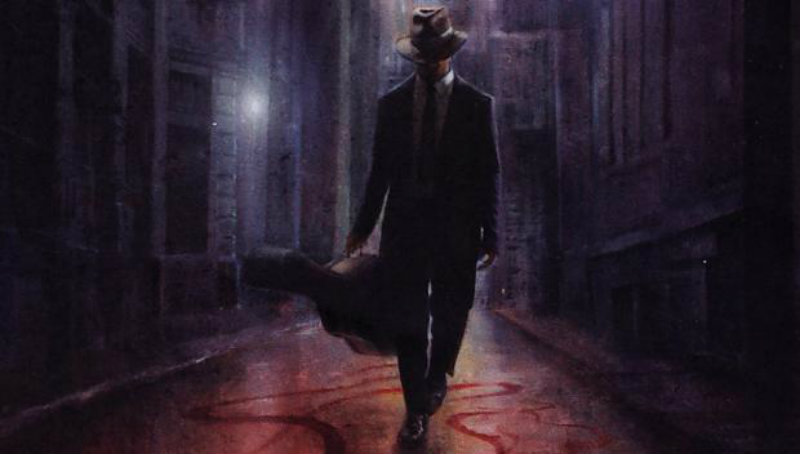 I have mixed feelings about H.P. Lovecraft. He is one of the grandfathers of speculative fiction, and his Cthulu mythos is still very much alive in modern storytelling. However, his actual writing style can be tiring, and his personal views make it pretty hard to enjoy him – he was a horrible racist and xenophobe. However, Lovecraft-inspired fiction can be truly fantastic, and The Ballad of Black Tom is one such work.
Lovecraft's original story, The Horror at Red Hook, was absurdly racist, which is why it is so much more interesting to see how Victor LaValle has retold it in such a compelling way. Told from the perspective of Charles Thomas Tester, a young black man hustling to put food on the table and keep a roof over his father's head, we see 1920s New York from a new perspective. An honest and poignant look at Harlem, Flushing and Red Hook at a time when blacks and whites led very separate lives, LaValle weaves historical fiction with horror and fantasy in a believable way.
I don't want to give any spoilers, but the story is excellently laid out. The characters, in particular that of Tom himself, feel so real. What poor man (let alone black man from the ghettos of Harlem) wouldn't jump at the chance of quickly earning more money than he could otherwise get in a year? The occult might be mysterious and dangerous, but what would any of us do to support our families, especially when we have so few choices in life?
The writing style is descriptive and nuanced, while still being easy to read. Plus, the novella as a whole is relatively short at 149 pages. It's easy enough to read in an afternoon left alone to read, or within a week if you can only grab a few minutes to read here and there. Plus, even if you aren't familiar with Lovecraftian mythos or speculative fiction in general, it's accessible and relateable for newcomers.
It is unique to find a story where racism is a key part of the plot, the characters and the experience without being made to feel uncomfortable. LaValle has actually managed to highlight the racism and geographical divides, some of which still exist in modern New York City, without placing blame or using the story as a soapbox. The moral of the story isn't that racism is bad, simply that it exists and is as much a part of the story and characters as the New York subway. Instead, racism and poverty serve as context, a background that is explored for the reader in the same way the occult phenomena are revealed.
Whether you're a fan of speculative fiction, horror or historical fiction, The Ballad of Black Tom is an easy book to recommend. It's available as eBook or from your retailer of choice and costs less than R200.
Last Updated: January 10, 2017