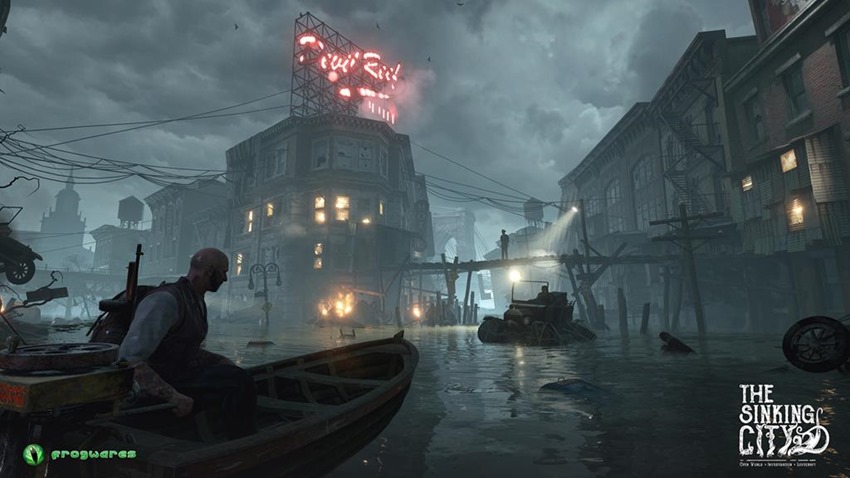 Remember The Sinking City? A perfectly serviceable game set in the Cthuluverse, developer Frogwares produced a game that hit the nail on the head for anyone looking to get a fix of HP Lovecraft-inspired insanity and dread prophecies about ancient gods that exist in inconceivable realms. What the game has been more well-known for as of late though is the ongoing drama between Frogwares and French publisher Nacon.
Here's a brief recap on that brouhaha:
Frogwares accused Nacon of of withholding contracted funds during the development of The Sinking City.
Frogwares then proceeded to terminate its contract with Nacon, which in turn saw the game delisted on Steam.
Nacon took Frogwares to court, with the Paris Court of Appeal ruling that the original contract must be upheld but that verdict is being appealed
The Sinking City returned to Steam on February 26, but without cloud saves or achievements
Frogwares asked fans to avoid purchasing that version on Steam and instead acquire it from other digital distribution platforms
Nacon fires back, claims that Frogwares is playing the victim card and disrupting sales even after the publisher invested 10 million euros in the game's development
And here's where things get really interesting. With the game back on Steam, Frogwares has accused Nacon of cracking and pirating The Sinking City from another platform so that it could be reuploaded to Steam. "Nacon has tried to force Frogwares to deliver a new master version of the game through the use of their lawyers," Frogwares claimed in a blog post.
The French Justice refused Nacon's demands twice, first in July 2020 and then in October 2020 during an appeal. The final decision on whether Frogwares is obligated to deliver the Steam version that Nacon is demanding is still set to be judged in trial court in the next months or even years.

So today, we discovered yet another unknown version of our game and what we found is that Nacon; a publicly listed company in Paris, valued at around 700 millions euros, yet again behind it. This is now Nacon's 3rd public attempt to publish a pirated PC version of our game with a previous attempt being made via Utomik in February 2020 and the attempted upload in December 2020.

Nacon under the management of its president Alain Falc asked some of their employees, who we even identified, to crack, hack and pirate our game, change its content in order to commercialize it under their own name, and this is how they did it.
A video detailing the digital heist was also uploaded, presenting alleged proof and detailing how Nacon managed to get the game back up on Steam. In a nutshell, Frogwares claims that Nacon bought a copy off of Gamesplanet, illegally altered it and then distributed it on Steam. Because that version wasn't meant for Steam though, cloud saves and achievements are missing from the product.
It's pretty damning evidence, and eventually, the French courts will need to decide who's right. If the supplied evidence checks out, that won't exactly make Nacon look innocent in the long eyes of the law when the court case resumes.
Last Updated: March 2, 2021