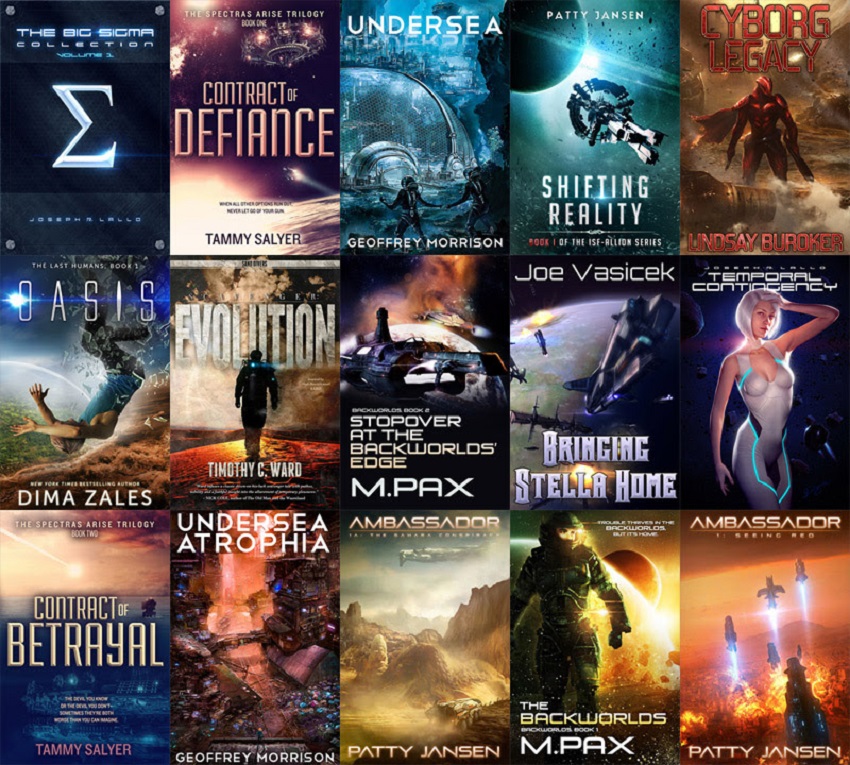 This may come as a surprise, but we here at Critical Hit don't just sit around all day playing games, watching movies and making videos about opening boxes. No! Not only do we write, but sometimes we even read.
Indie novels can often be hit-or-miss quality-wise and while you can uncover some real gems if you go looking, sometimes it would be nice is someone else did that heavy lifting for you. StoryBundle is a site dedicated to providing bookworms with a selection of quality novels (or even non-fiction on occasion) by collecting works from indie authors and selling them in themed bundles, each curated by an author in that field. It works similarly to the Humble Bundle that many of our readers are probably familiar with.
The bundles generally come in two tiers, with those ponying up for the second tier obviously receiving more e-book for their buck. Both .mobi and .epub formats are provided for download, with the former for Amazon Kindle users and the latter for basically everything else. They're also DRM-free so it's very quick and painless to transfer them to your preferred reading device.
Their latest offering, The Sci-Fi Adventure Bundle, looks to take readers on a sci-fi adven… oh, it's pretty obvious from the title now that I think about it. Cough. Anyway, moving on.
For the princely sum of $5 you can pick up the following five novels in the first tier:
Cyborg Legacy by Lindsay Buroker
The Big Sigma Collection Volume 1 by Joseph R. Lallo
Undersea by Geoffrey Morrison
The Spectras Arise Trilogy Book 1: Contract of Defiance by Tammy Salyer
Shifting Reality by Patty Jansen
Should you choose to spring for the $15 second tier you'll also receive the following eight novels in addition to those above:
Bringing Stella Home by Joe Vasicek
Temporal Contingency by Joseph R. Lallo
Undersea Atrophia by Geoffrey Morrison
Oasis by Dima Zales
Stopover at the Backworlds' Edge by M. Pax
Ambassador 1A: The Sahara Conspiracy by Patty Jansen
The Spectras Arise Trilogy Book 2: Contract of Betrayal by Tammy Salyer
Scavenger: Evolution by Timothy C. Ward
Clicking on the cover of each novel in the bundle will give you a brief synopsis, the curator's note, a couple of user reviews and an excerpt from the novel which all combine to give you a fair idea of what each one is about. But wait, there's more! Even if you choose not to purchase the bundle you can still receive a pair of free novels – 'The Backworlds' by M. Pax and 'Ambassador 1: Seeing Red' by Patty Jansen – by subscribing to their newsletter.
All-in-all this seems like a very action-packed collection of tales set in the far reaches of space. As someone who's a bit of a bookworm and a lover of sci-fi, particularly of the more action-orientated or pulpy variety, this bundle is right up my alley.
What do you think?
Last Updated: January 19, 2017