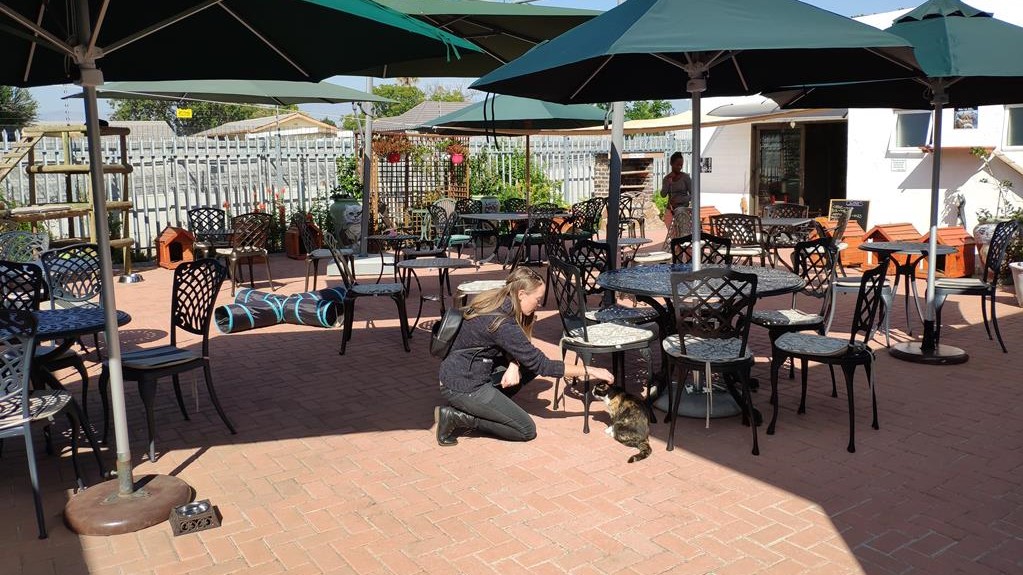 When many people travel to Asia, one of the defining regional activities they seek out is a visit to a cat café. Particularly common in Japan and South Korea, these tranquil, homey spaces see patrons enjoying beverages and treats while interacting with several felines. Now, currency-bashed South Africans don't even have to travel that far for the experience. Just a 45-minute drive from Cape Town, in Somerset West, is a legitimate local cat café.
Cat Heaven opened as a unique cat-focused gift store in late 2017, before expanding into a full cat café in June 2018. As the latter, it replicates and actually improves on the Asian cat café experience. For one thing, it is a lot larger, with both vast inside and outside spaces for the cats, and human visitors. This makes Cat Heaven a year-round destination, overcoming the issue of wet, blustery Cape winters. It's open Monday to Saturday, and is closed on Sundays.
Unlike in Asia, you also feel better about the fact the animals aren't crammed into what typically feels like someone's lounge. At Cat Heaven, the resident kitties – all rescue animals – have loads of space to roam. Or, rather, relax, because, as typical cats that's all they really do. On a sunny day, you'll find them splayed out, eyes shut, on the tea garden's chairs, giant cat trees, beds, wall shelves and multi-storey "hotel."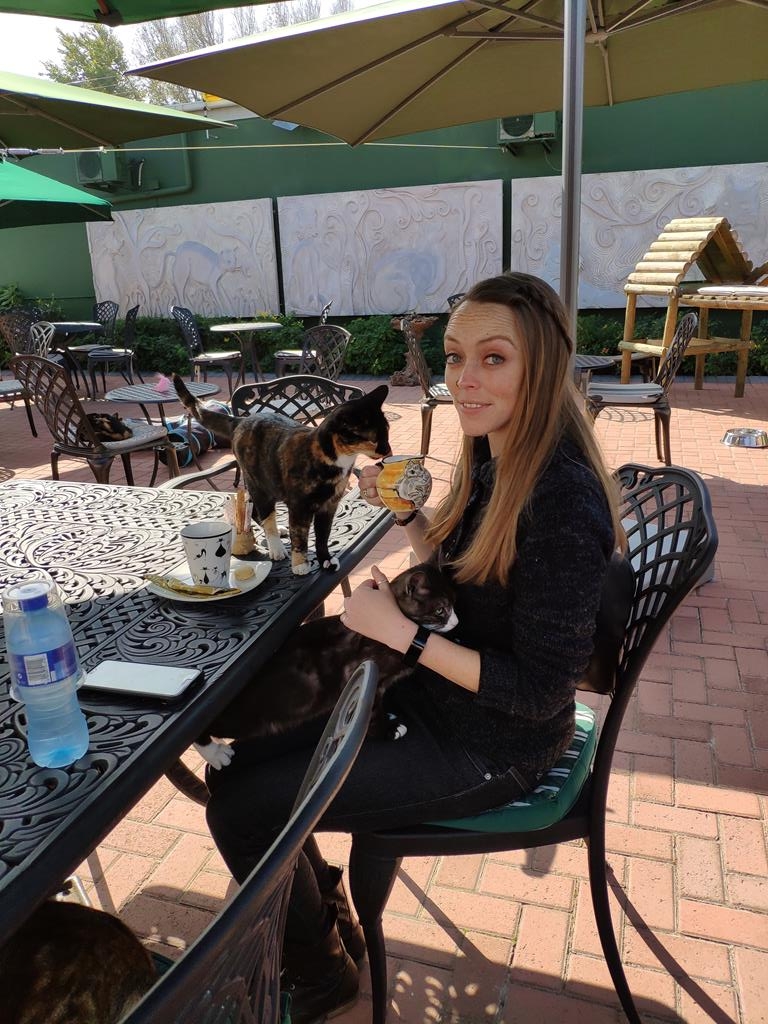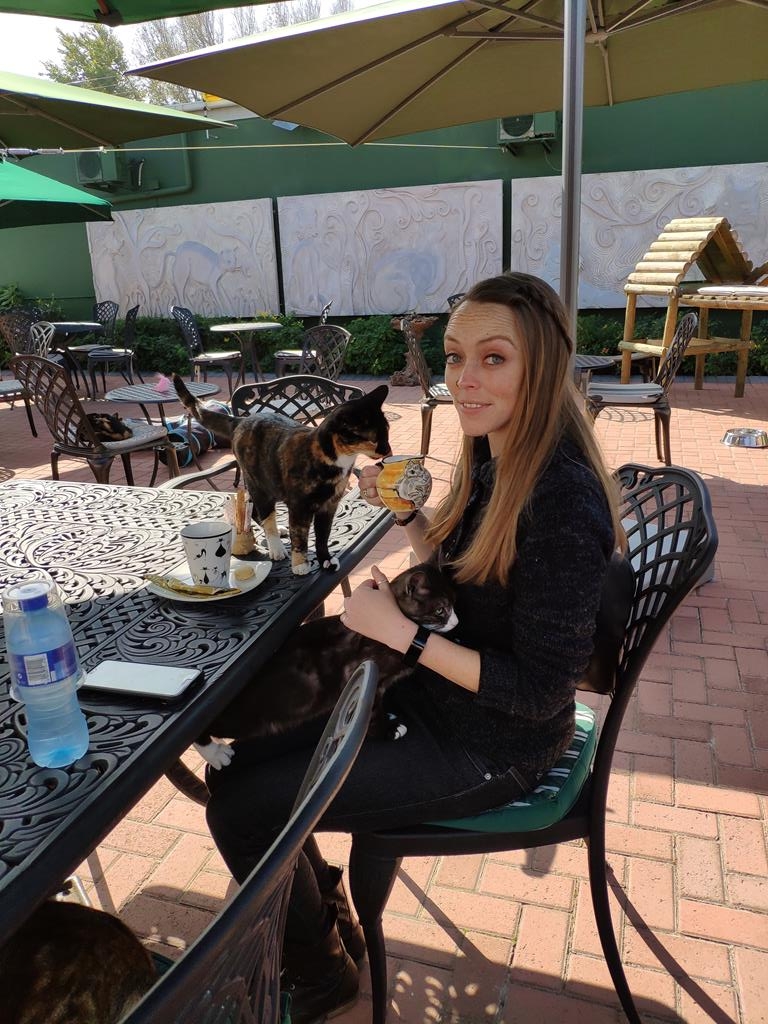 Order tea, though, and you'll probably be swamped by kitties trying to sneak some of the milk. This isn't to say Cat Heaven's resident felines are at all deprived. All in excellent physical condition, they receive regular scheduled brushing and stimulation from staff.
There are currently 18 cats at Cat Heaven, with plans to introduce a final two animals, capping the facility's rescue population at 20. Visitors receive a guide on all of Cat Heaven's residents, helping with individual identification. For the record, essentially all the cats are one to two years old, and you can learn more about them here.
How it works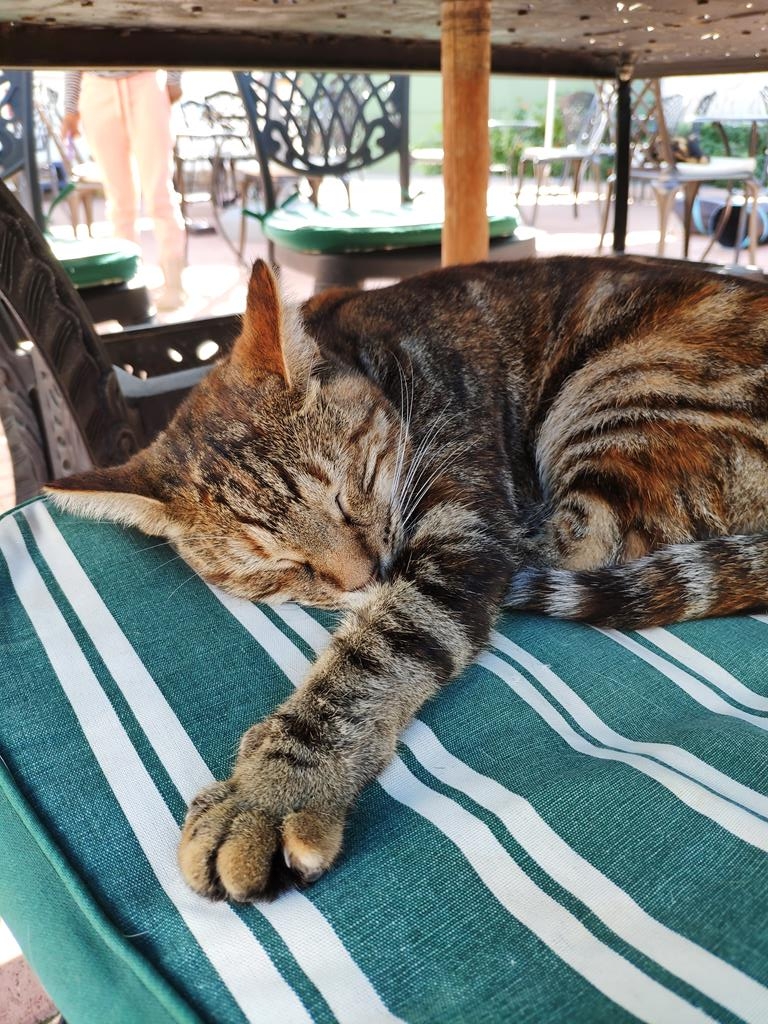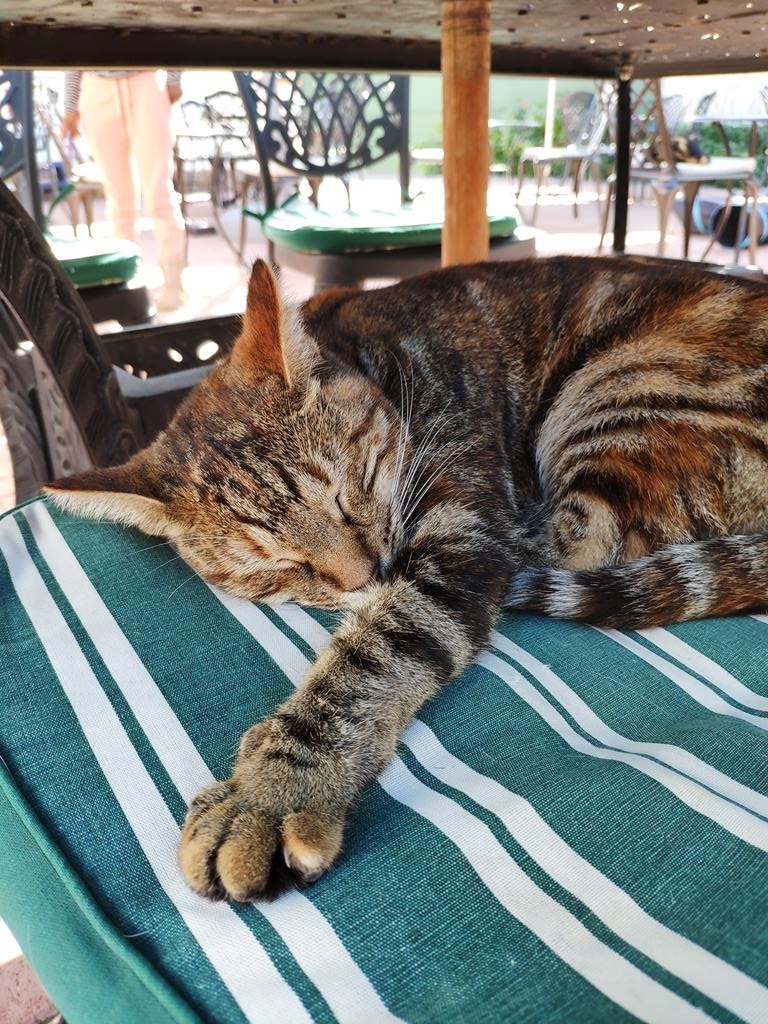 The rules at Cat Heaven align with those overseas: no picking up or bothering the cats (especially when they're eating or sleeping), no flash photography and no shoes inside the indoor portion of the café. Cat cafes are soothing, quiet spaces, so loud and sudden noises are banned, along with children under 6. Patrons are provided with hand sanitiser on entering the café, and Cat Heaven follows the common "hourly fee" cat cafe business model.
The cost is R20 per person per hour, which is payable after your visit. When patrons leave, they're presented with a bill that includes the entry fee and any drinks or food bought from the café. Purchases from the extensive gift store are charged separately. For the record, Cat Heaven is a non-profit organisation, and their prices align with those at SPCA tea gardens, for example. In other words, café offerings are simple but reasonably costed.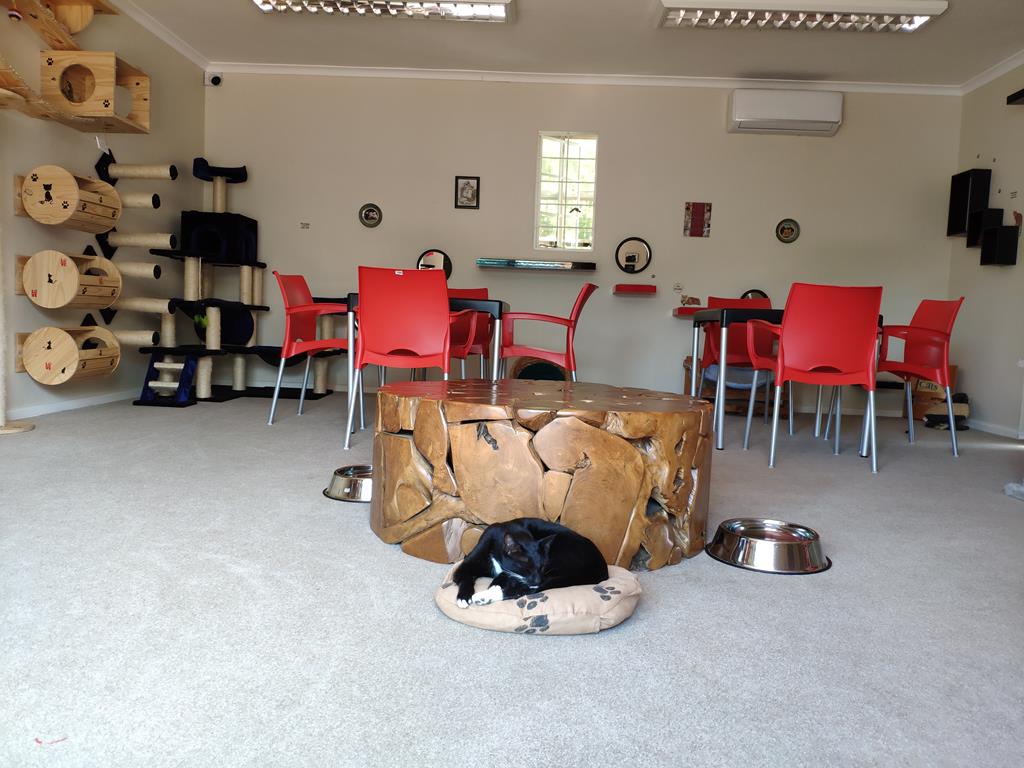 You can't adopt cats from Cat Heaven but you can sponsor an animal for R120 a month. This "in-house" adoption scheme is especially designed for pet lovers who can't own and live with a cat for whatever reason (allergies, accommodation rules etc.). In addition to emailed newsletters on your cat, there's regular included visiting time as well, ensuring cat parents enjoy the mental health benefits of pet interaction, such as a reduction in stress, anxiety, depression and loneliness.
This said, anyone who visits Cat Heaven will likely feel more relaxed after an hour or so immersed in the mellowness. The café may officially be a sanctuary for rescue cats but it also feels like one for harried humans trapped in the urban rat race. It's well worth a visit if you're looking to veer off the usual "Things to do in Cape Town" track.
For the record, if you can't make it to Cape Town, there is another cat café option in the country. While the Western Cape has Cat Heaven, KZN has Coffee Cats in Springfield, Durban, run in affiliation with the local SPCA.
Last Updated: May 15, 2019